Have a Heavenly Day!
Main Cast: America Ferrera, Ben Feldman
Creator: Justin Spitzer
The day the first Target opened in my town the parking lot was completely full. There were more cars from out of state than I have ever seen in a single place outside of the Grand Canyon. I chose not to go in and experience the bedlam, but it was wild.
The phenomenon of the Big Box store and the strange fascination it holds over Americans is the underlying foundation of the series Superstore. Layered over the general weirdness happening at all times in the store, called Cloud 9, are the stories of the employees. Herein lies the meat of the series.
Amy (America Ferrera) is a floor supervisor who has worked at Cloud 9 for years. She started as a summer employee and ended up staying after she got pregnant and married, in that order.
Glenn (Mark McKinney from Kids in the Hall) is the store manager, a devout Christian who is not entirely competent but cares deeply for his employees. Dina (Lauren Ash) is the assistant manager, and the polar opposite of Glenn. Dina loves security and blunt honesty.
Garrett (Colton Dunn) works customer service. Cheyenne (Nichole Sakura) works the make-up counter. Various other supporting players round out the workforce.
Into this mélange come Jonah (Ben Feldman) and Mateo (Nico Santos). Hired on the same day they are complete opposites and the series follows the entire motley crew as they struggle with the unfortunate realities of long hours, low pay, and weird customers and co-workers.
The main story here is the chemistry between Jonah and Amy and how that plays out through the seasons. As we know, making an attraction the basis for a sitcom can get really, really old. But Superstore does a good job of not dwelling on it too much, and keeping the relationship from stagnating in a frustrating place.
America Ferrera and Ben Feldman have good chemistry onscreen and their banter is easy and witty. The shenanigans among the employees are fun and sometimes pretty inventive. Neither of their characters is set up as without flaws, and we come to enjoy, in particular, Jonah's awkwardness.
The showrunners invested enough time developing the supporting cast so that their stories don't feel like an afterthought. Dina is my personal favorite, as she has the largest number of quirks, and the most bizarre.
Superstore also delves into the social issues of retail employees who don't really make enough money to survive, with no benefits, and difficult working conditions. There's not nearly enough social commentary to make things maudlin, but the thread of opportunity disparity runs through the entire series.
I found that Superstore takes some time to get into, so give yourself a handful of episodes before pulling the plug. My only other real complaint is that some of the shtick gets a little old after a while. I think they were smart to end the series after six seasons.
Superstore is currently streaming in its entirety on Hulu.
More TV Comedy
Hacks ~ Never Have I Ever ~ I Am Not Okay With This ~ Derry Girls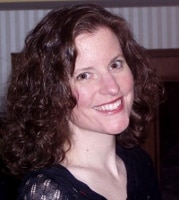 Sue reads a lot, writes a lot, edits a lot, and loves a good craft. She was deemed "too picky" to proofread her children's school papers and wears this as a badge of honor. She is also proud of her aggressively average knitting skills  She is the Editorial Manager at Silver Beacon Marketing and an aspiring Crazy Cat Lady.