"No one ever brings a turkey with bad intentions."
Main Cast: Steve Martin, Martin Short, Selena Gomez
Creators: Steve Martin, John Hoffman
Are you a fan of cozy mystery books? Do you like Steve Martin, Martin Short, or Selena Gomez? Do you love a well-produced series? Well, do I have a recommendation for you! May I introduce…Only Murders in the Building.
Only Murders in the Building is all about a murder…in a building. Specifically the Arconia Apartments in New York City. The Arconia is the long-time home of Charles (Steve Martin), a TV actor, and Oliver (Martin Short), a Broadway producer. Neither has worked in a while, and they spend most of their time at the Arconia.
Mabel (Selena Gomez) is a young woman who is living at the Arconia for a short time while she remodels her aunt's apartment. Mabel has a lot of secrets, but she's very nice young woman, nonetheless.
When a man dies in the building, the trio find themselves thrown together at a coffee shop nearby where they discover a shared passion: true crime podcasts.
One thing leads to another and soon they are investigating what they are sure is a murder. In their building. Oliver, in need of funds, suggests they try their hands at a podcast about their investigation. The group is enthusiastic, and agrees to one basic rule:
They investigate Only Murders in the Building.
This is an absolutely delightful series from the first episode of season one to the last. The Martins (as I have been thinking of Steve and Short) are banter experts and riff off each other with the ease of decades of familiarity.
Introducing a much younger co-star is brilliant; it brings out the paternal instincts in both men and throws them out of their comfort zones. As a trio they're marvelous, with Gomez somehow managing to go toe to toe with industry legends. Mabel is the glue holding the Martins together.
The investigation itself is much like a cozy mystery. Lots of secrets, lies, and red herrings, leading to an ultimately satisfying conclusion. It's quite twisty while maintaining an overall light touch and liberal doses of comic relief. The supporting actors and performances make the most of the New York setting while maintaining a small town feel – everyone knows everyone at the Arconia.
The season also ends with a clear indication that the creators intend for there to be a season 2, and it has indeed been renewed. Only Murders in the Building is a Hulu original, so that's where you'll find it. I highly recommend this mystery series for just about everyone.
More TV on Hulu
Shrill ~ Superstore ~ Into the Dark: The Body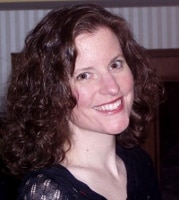 Sue reads a lot, writes a lot, edits a lot, and loves a good craft. She was deemed "too picky" to proofread her children's school papers and wears this as a badge of honor. She is also proud of her aggressively average knitting skills  She is the Editorial Manager at Silver Beacon Marketing and an aspiring Crazy Cat Lady.