Some people want to fill the world with silly love songs….
Main Cast: Jane Levy, Skylar Astin
Creator: Austin Winsberg
Zoey is a bright young computer programmer who gains the power to hear people's innermost thoughts via musical production number after an MRI scan during an earthquake. This is perhaps the most ludicrous premise in the history of TV, and remarkably results in a really sweet, genuine series with which I have fallen in love. The heart wants what the heart wants. And it wants Zoey's Extraordinary Playlist.
Zoey (played by Jane Levy) works at a hip tech company that makes smart watches and other things that I do not understand. It's a big, open office with lots of hip young people and their hip problems. Zoey is vying for a promotion but lacks self-confidence. She is also distracted by her family. Her father (Peter Gallagher) is dying of a neurological disease and she and her brother (Andrew Leeds) are doing their best to be there for him and their mother (Mary Steenburgen).
Zoey seeks out the fateful MRI scan when she fears having symptoms of her father's illness. Its unexpected consequences have her experiencing full on production numbers from everyone from strangers on the street to her incapacitated dad. They don't know they're doing it – she's seeing their true feelings. As she grapples with her new talent/curse/blessing she befriends her neighbor Mo (Alex Newell), and finds her relationship with best friend Max (Skylar Astin, who I recognize from Pitch Perfect) tested.
Oh my God it all sounds so stupid. But I started watching because I love a good production number and was willing to find out if Zoey could offer me that. And she can! The bigger choreographed numbers are pretty fun for someone like me who has only Glee as a comparison, and the smaller numbers are sometimes heartbreaking. Not every cast member has a Broadway caliber singing voice, but it doesn't matter – those are the songs that are very tender and personal. And the weird premise gives people permission to randomly burst into song. I love it.
But what gets me about Zoey's Extraordinary Playlist isn't really the music or the dancing – it's Zoey and her family. Jane Levy is wonderful in the lead role. She's young and smart and awkward and loves her family. When she is involuntarily privy to all their feelings she wants to help the people she loves who are feeling bad. It sounds so hokey but somehow it's very sweet – and I think the somehow is Levy. She brings so much genuine goodness to this character that even when Zoey does something crappy (she isn't perfect) we have faith that she'll see it eventually and try to make it right. Also, I love, love, LOVE the character of Mo. Alex Newell is fantastic.
The family story makes Zoey's Extraordinary Playlist work as something more than a gimmick. The heaviness of the burden borne by this family flows silently under the overly saccharine love songs and dance numbers in coffee shops, grounding the show in a way that makes me forgive nearly all of its excesses and self-conscious quirkiness. The show runners are smart to keep the overall pace high so that when we slow down for a personal moment it feels special.
I absolutely admit that I don't really know how or why this show is good at all, forget how it's actually quietly addicting. The ensemble of actors, rolling with the bizarre premise while still managing to breathe life into their characters, is just very fun to watch. The plotlines vary – some are fairly substantial and others are just silly. The combination works – we need the fluff to balance the pain.
And maybe that's the key to Zoey's Extraordinary Playlist. It has the fluff we want and need without feeling completely frivolous. Whatever the magic ingredients or mixtures, this is a show I enjoyed a whole lot more than I expected and I really hope to see it back next season.
Zoey's Extraordinary Playlist is an NBC show and you can watch all of season 1 now on Hulu. You can also buy the songs on Amazon.
More Musicals
Yesterday ~ Bohemian Rhapsody ~ Rocket Man ~ A Star Is Born ~ Mary Poppins Returns ~ Cats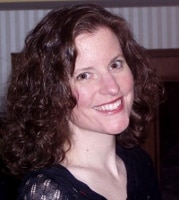 Sue reads a lot, writes a lot, edits a lot, and loves a good craft. She was deemed "too picky" to proofread her children's school papers and wears this as a badge of honor. She is also proud of her aggressively average knitting skills  She is the Editorial Manager at Silver Beacon Marketing and an aspiring Crazy Cat Lady.