The Best of the Best
Welcome back to the Top 10 Original Netflix Series! This week we have the big guns – numbers 1-5. Again, I have not seen every Netflix Original Series, so these are my picks from those I've watched. If you have suggestions, please feel free to leave them in the comments! Also, be sure to go back and read numbers 6-10 in Part 1 of this list. And on we go!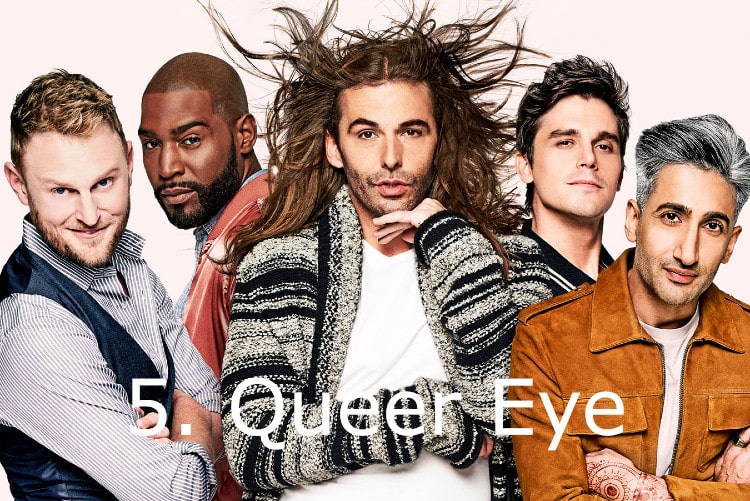 I never watched the original version of this series and I wasn't an immediate fan of this one. The premise is simple: Five gay men give one person per episode a complete life makeover. They include clothes, hair, home, cooking, and culture, each headed up by a different member of the Fab Five. The participants, who they call heroes, spend a week with the gang, and come out different on the other side.
Like I said, it took me a while to really come to love Queer Eye. I needed to get to know the hosts and really appreciate their expertise as they gently walk their very diverse heroes through some really transformative changes. The show is unapologetically emotional and the changes feel more than just cosmetic. There is a lot of social commentary mixed into the makeover, and both hosts and heroes are very open about their experiences and opinions. If you haven't tried Queer Eye yet, but are interested, give it a few episodes before coming to a conclusion. It grows on you. This Emmy winner is a great way to start the second half of our top 10.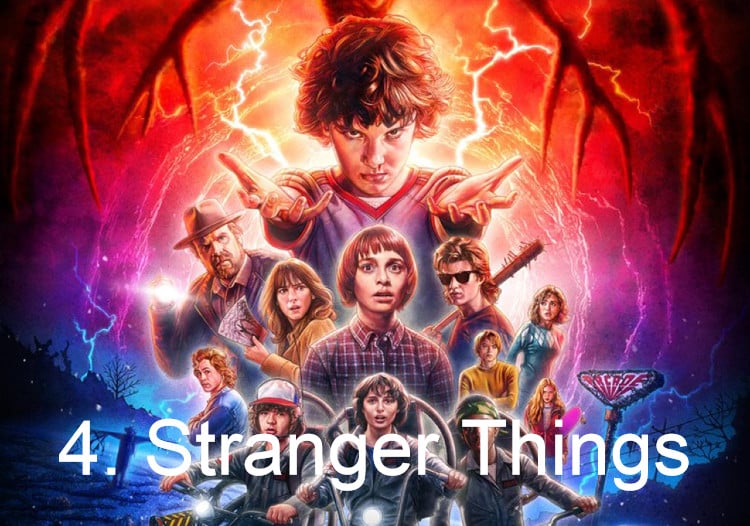 Oh, how I love this show. It's as though it was written for me. Combining a Spielbergian 1980s esthetic and a Stephen King 1980s horror story, Stranger Things pays homage to the things I loved as a kid. It tells the story of a small town in which a boy goes missing, a strange girl shows up, and there are monsters (and monstrous humans) lurking just out of site.
The strength of this series is in its characters, both the children and the adults. We follow the kids as they fumble through adolescence, struggle with friendships, and transform their nerd cred into something much larger. The adults, in particular those played by Winona Ryder and David Harbour, improve significantly from season to season and have become anchors for the rest of the cast. The plot has gotten just a little bit effects heavy over time, but I believe they can pull it back.
There are currently three seasons of Stranger Things, with a fourth that was forced to halt production in March. I'll let you know when it's going to debut over on Everything Netflix. Creators The Duffer Brothers have indicated that the fifth season will likely be the last.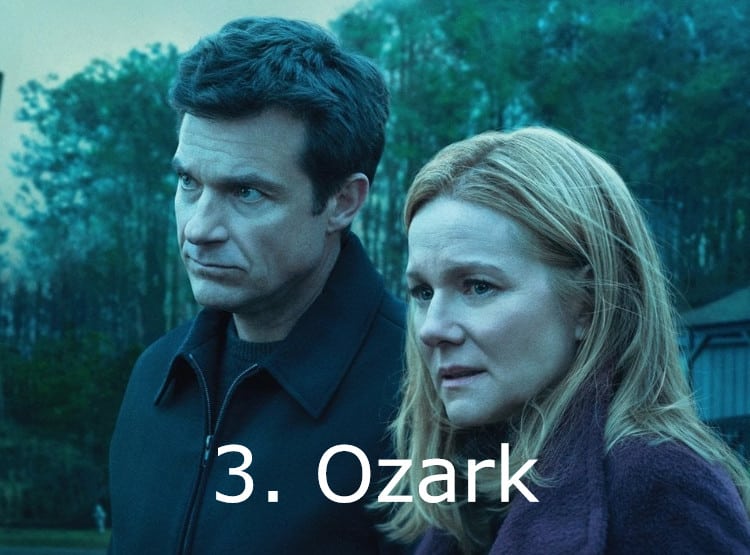 There was a time not long ago when I thought Jason Bateman could only play the role of the straight man in a comedy. I was so very, very wrong. He stars as Marty Byrde in Ozark, and this show is dark, dark, dark. While seeming mild mannered, Marty is actually a very proficient money launderer for some very dangerous people. After a mistake made by his partner, he and his family flee to the Ozarks, where he needs to find a way to satisfy his client and keep everyone alive.
Ozark is filled with absolutely outstanding performances, starting with Bateman and Laura Linney who plays his wife. Their relationship is turbulent and the interaction between these characters ranges from darkly funny to deeply intense. Also amazing is Julia Garner as Ruth Langmore, a local who works her way into the Byrde family business. This character sees amazing growth from season to season and Garner is on top of every scene in which she appears.
Ozark is violent and gruesome, so be forewarned. But it also has enough dark comedy to take that bitter edge off and make it hum. It's easily one of the best series Netflix has ever made. This and the following two series could all be easily interchangeable on this Top 10 list.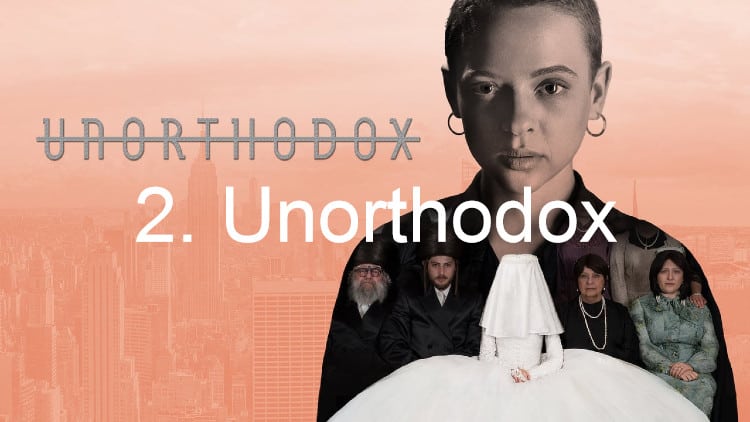 Unorthodox is a limited series consisting of four episodes and based on the memoir of Deborah Feldman. It tells the story of Esther Shapiro, a very young woman who lives in an Orthodox community in New York City. She is living in an arranged marriage and is desperately unhappy. The show follows Esty as she looks for some sort of way to escape the confines of her community, her marriage, and in some ways her faith.
Unorthodox is a beautiful series. Lead actress Shira Haas is achingly vulnerable as Esty as she ventures out into a world for which she is in no way prepared. Her determination feels both courageous and bold to the point of reckless. Her community comes off as harsh and unforgiving for much of the series, but there is a respect for tradition that transcends the troubles of one woman. Haas is an Israeli actress who had to learn to speak Yiddish for the role and she is magnificent, carrying the emotional load of the entire story. I could not recommend this short series more highly.
This probably feels like a strange choice for the number one spot on this Netflix Original Series Top 10 List. With heavyweights like Stranger Things and Queer Eye, and fan favorites like Sense8 and The OA, how does the first season of a coming of age sitcom top the list? The answer is simple: Never Have I Ever packs more emotional, cultural, and comedic material into every episode than anything I've seen before. It tells the story of Devi, a teenager of Indian descent living in California with her mother. Her father died recently and Devi is dealing with those emotions as she tries to navigate high school and the expectations of two cultures.
Never Have I Ever is loosely based on the childhood of co-creator Mindy Kaling and her deft touch with comedy is all over the place. Devi is frustrated and frustrating, filled with more feelings than she can handle, and has been gifted friends and family by the writers who brilliantly let her star shine. The young actress who portrays her is pitch-perfect – a newcomer chosen over tens of thousands of others. The show has been renewed for a second season and I see so much potential for these characters. I can't wait to see what comes next. It's funny and poignant without ever becoming cloying. Brilliant.
And there you have it, part two of my Top 10 Netflix Original Series list. Check out Part 1 and keep an eye out for more Top 10 Lists on Movie Rewind. Why? Because we all deserve them.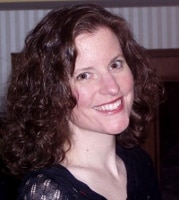 Sue reads a lot, writes a lot, edits a lot, and loves a good craft. She was deemed "too picky" to proofread her children's school papers and wears this as a badge of honor. She is also proud of her aggressively average knitting skills  She is the Editorial Manager at Silver Beacon Marketing and an aspiring Crazy Cat Lady.