Well that escalated quickly
Main Cast: Jason Bateman, Laura Linney
Creators: Bill Dubuque, Mark Williams
It seems like Wendy and Marty Byrde have been living in the Ozarks for decades. Seriously, the amount of trouble this family has managed to get into in three seasons is mind blowing. If you haven't seen the first two seasons, for God's sake don't start here. I'll see you back here when you finish those.
We enter season three of Ozark pretty much like we enter all the seasons – with the Byrdes on the precipice of disaster. Everything seems to be going smoothly but when you're laundering money for a Mexican drug cartel that's in the midst of a ferocious cartel war that veneer of civility is going to crack pretty quickly.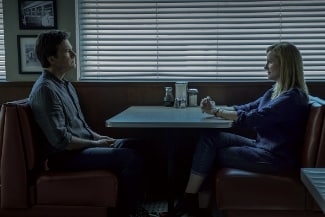 I don't want to give up much plot – that's just mean. Suffice to say that the Byrde family, no matter what any of them say, has not experienced a lot of personal growth. Pitfalls lurk around every corner and damned if they don't just run those corners doing 70mph every single time.
So, what's new and interesting on this season of Ozark? I'll give you a spoiler free glimpse.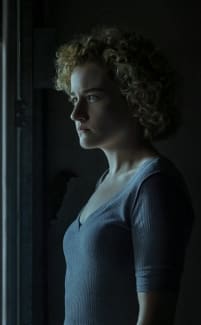 Helen (Janet McTeer) gets a larger role. We learn more about her personal life and see exactly what it takes to make it in her position as cartel liaison (or whatever her title might be). We also get to know her teenaged daughter Erin (Madison Thompson).
Wendy's brother shows up! Yeah, I didn't know Wendy had a brother either. Ben is a bit of a loose cannon and has some…anger management issues. And some other issues. This character is unquestionably the best addition of this season. Played by Tom Pelphrey (looking like a young and very disheveled Keanu Reeves), Ben is everything that Wendy and Marty are not – emotional, loyal, naïve, and lovable. His struggles with mental illness make for myriad Byrde family complications and some amazingly and poignantly acted scenes.
Julia Garner continues to own every scene in which she appears. Her Ruth Langmore became my favorite in season 2 and she's still firing on all cylinders. She is strong and fragile, and smart and stupid, and funny and heartbreaking. She won an Emmy for this role last year and she hasn't lost a step.
Darlene (Lisa Emery) and Wyatt (Charlie Tahan) lurk in the background for much of the season. I expect them to burst to the forefront again in season 4. Fun fact: Charlie Tahan was also on both Wayward Pines and Castle Rock.
Marty and Wendy are in therapy! Only because Charlotte insisted, but this plot device allows for one of the best (worst?) verbal altercations between spouses I've ever seen on TV. Bateman and Linney are at the top of their games this season.
Marty is getting audited! This is a bummer when you're running a casino and laundering money. I don't know why the showrunners chose to have the FBI agent on the case (Jessica Frances Dukes) 8 ¾ months pregnant, but somehow it adds something to the character. It's just another one of the small decisions that add up in Ozark to make its cast of characters fuller and richer than most series.
I can say with no hesitation that season 3 is better than either of the first two seasons. That is saying a lot, since they were great. But the depth of character we get from the Byrde parents is next level here, and every supporting player brings something valuable to the table. The sets and scenery continue to be a combination of gorgeous and menacing, and the score is usually just straight up menacing. The tone of the series – that tone of near panic at all times – remains intact and is still as gripping as it was in the first episode. Ozark maintains its reputation of impeccable pacing, making it hard to resist a major binge. I can't wait for season 4.
More Ozark
images courtesy of Netflix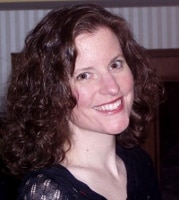 Sue reads a lot, writes a lot, edits a lot, and loves a good craft. She was deemed "too picky" to proofread her children's school papers and wears this as a badge of honor. She is also proud of her aggressively average knitting skills  She is the Editorial Manager at Silver Beacon Marketing and an aspiring Crazy Cat Lady.