Saving the best for second!
I recognize that this is kind of the granddaddy of top 10 lists, but why start small? Also, you're only getting the first five this week – the top five I'm saving for next week. Kind of like the network TV of yore – you must wait a week in between episodes. ALSO, I clearly haven't seen every single Netflix original production – not even close. And Netflix will be adding more, so this list could easily change over time. With one exception, this list is all actual Netflix original productions – not co-productions, or series they distribute after they air elsewhere, or things they picked up after they were cancelled.
Travelers come to our world from the future – a bleak future that they are trying to prevent. They enter the bodies of people as they die and take over their lives using knowledge gleaned from social media. They have teams and missions and adventures and relationships as they realize that the plot to this series is a lot more complicated than they thought. My favorite thing about Travelers is the way the characters learn to live within the bodies and lives they've inhabited after they travel. It's easily the best part of the program.
This three-season time travel science fiction series hits a lot of right notes. Casting, premise, the incredibly tricky issue of time travel in general – all really well done. It gets a little over its own head in season three but I was sorry to see it cancelled – I thought it had one more really good season in it. But season 3 does provide a perfectly good series finale. This is the only co-production on the list – contributing to its 10th place position.
---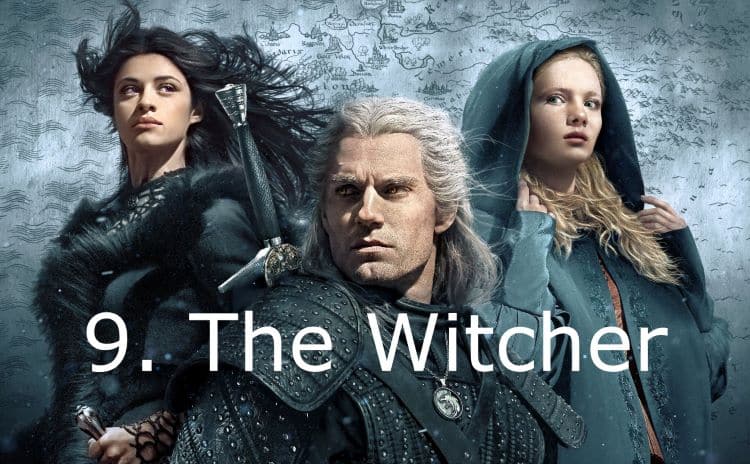 Okay fine. This is not a great show. The special effects are average, the storyline is confusing, and the thing is based on a video game and you can tell. BUT…I still really enjoyed the first season (it has been renewed). The Witcher is about a mysterious man called…a witcher. He travels this medieval fantasy world rooting out and dealing with monsters and such and saving villagers. He is also part of an epic quest that slowly takes shape as we move through the season.
I can't tell you exactly why I like The Witcher as much as I do – but I do know it's currently in my top 10. Henry Cavill is great as the lead, but that isn't really enough to carry the whole production. I think the combination of classic fantasy elements with enough humor and clever plotting gave me the stamina to invest in the season through to the end – which is essential. If you give it a try, stick with it.
---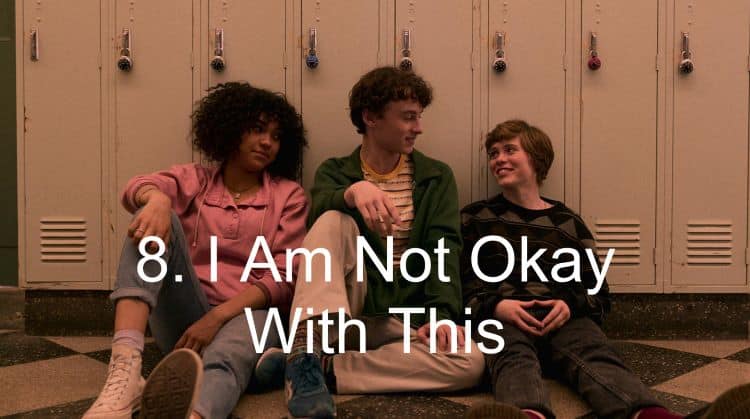 So what is it like to be the weird girl with one friend (maybe two) and start to develop super powers while you're in high school? I didn't know there was a real feeling way to answer that question but there is! And it's called I Am Not Okay With This. Sophia Lillis (she was young Beverly in IT Part 2) plays the aforementioned girl and she is dynamite. Her (maybe new) friend Stanley is played by Wyatt Oleff and he is her equal, which is high praise.
This would be far higher on this top 10 list if there was more than a single season. It was renewed, but production was called off and the show was cancelled due to COVID. That single season, though, is better than a lot of programs that run for decades and is well worth your time.
---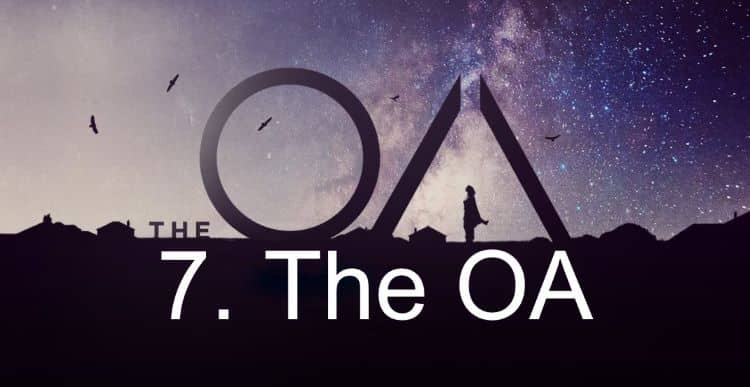 I love this very strange series. The premise is not at all simple. Co-creator Brit Marling plays a woman who reappears after being missing for seven years. Not only does she come back to her adoptive parents, she is also no longer blind and calls herself The OA. The only people she trusts with her story are a motley assortment of teenagers (and one teacher played beautifully by Phyllis Smith from The Office). She needs their help and in order to get it she needs them to understand her life. And wow, it is intense, and intensely weird.
There is a lot going on in The OA. You need to pay attention, and you need to let the show be what it is – which is a fantasy/science fiction/coming-of-age/paranormal hybrid set more or less in the real world. The characters drive the show, both in the present and in extensive flashback. There are two distinct and separate groups of people, and storylines, in both seasons and the casting, character development, and performances carry the heavy and complicated plot in both. The OA was intended to run for five seasons but was cancelled after two, which is a shame. But those two seasons are great and absolutely worth a spot on this top 10.
---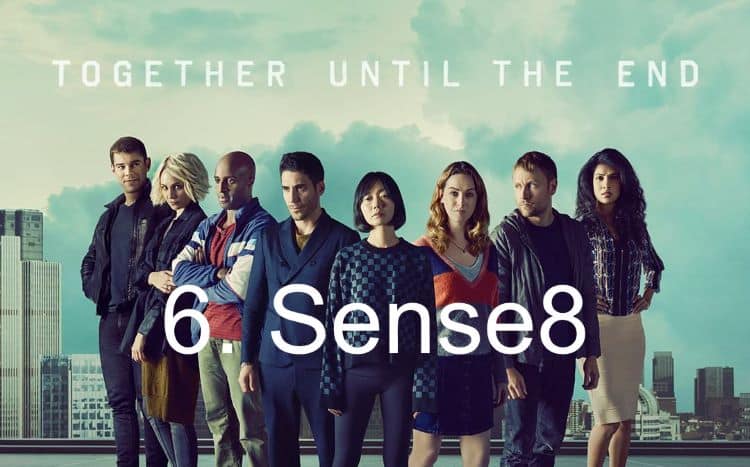 Once again, I love this very strange series. I clearly have an affinity for them and Sense8 is absolutely stranger than even The OA. The show gives us eight characters, from all over the world and all walks of life, and connects them. Psychically and without their knowledge. They are surprised to find themselves able to communicate with and sense one another, as well as lend out handy skills.
The series, from The Wachowskis of Matrix fame, is a visual feast. It had to cost a fortune to produce, filming in locations across the globe, which I suspect factored into its cancellation after two seasons. The characters are fascinating, individually and as a group, and the premise is very well served by spectacular special effects. After outcry when the series was cancelled on a cliffhanger, a series finale movie was produced, so the whole thing is a nicely tied up package. This is another one you need to pay attention to – it's a complicated set-up and gets no simpler as it progresses.
This is a whole lot of TV – hopefully enough to last you until next week's second half. You can find all of our Top 10 lists here, for handy reference.
I Am Not Okay With This image courtesy Netflix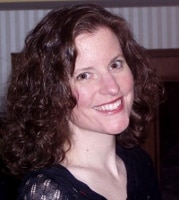 Sue reads a lot, writes a lot, edits a lot, and loves a good craft. She was deemed "too picky" to proofread her children's school papers and wears this as a badge of honor. She is also proud of her aggressively average knitting skills  She is the Editorial Manager at Silver Beacon Marketing and an aspiring Crazy Cat Lady.