Blackbyrde singin' in the dead of night…
Main Cast: Jason Bateman, Laura Linney
Creators: Bill Dubuque, Mark Williams
If you haven't watched any of Ozark yet, I strongly suggest you stop reading now and check out my review of Season 1, then watch Season 1, then come on back here. This is a show you don't want to jump into mid-stream.
Unlike a lot of other Netflix shows with large time gaps between seasons, I didn't forget much of Ozark in the year between the first season and the second. I was ready to go and the show didn't let me down with a lot of rehashing. There is a first season re-cap available, which I encourage everyone to watch – not just to refresh your memory, but to see which parts of the first season are important going forward. And there are a whole lot of moving parts here.
Basically, Ozark is the story of a couple who launders money for a Mexican drug cartel. Originally based in Chicago, they were forced to Lake of the Ozarks, MO, when one of their partners made a poor, poor life decision and left them in the lurch with their employers. Season 1 got them established in this small community; season 2 forces them into crisis management mode virtually all the time. Crime may pay, but not without taking its pound of flesh.
When we last spent time with the Byrde family (dad Marty played by Jason Bateman, mom Wendy played by Laura Linney, daughter Charlotte played by Sofia Hublitz, and son Jonah played by Skylar Gaertner) they had reached a dubious deal with the heroin producing Snells and the cartel. The situation was tenuous at best and Marty was going to need all his skills and a boat load of luck to pull it off.  On his plate going into season 2 are: getting a casino approved, getting a casino up and running, protecting Wendy and his kids, dealing with Ruth (Julia Garner) after the release of her father from prison, and running interference between the Snells and the cartel every single damn day. And that's just the daily operating schedule. There's also law enforcement in the form of FBI Agent Roy Petty (played with sniveling, immoral, self-righteous glee by Jason Butler Harner) who has been on Marty's tale since Chicago.
So, why watch a bunch of thieves and drug dealers? There are four main reasons.
Laura Linney. Holy smokes she is amazing as Wendy. This is a really complex character – significantly more so than Marty. Linney had Wendy bearing the brunt of familial bad feelings in the first season, and here in the second she's able to let her grow and morph in her supporting wife persona. And out of it. Wendy is a fascinating character in general, and Linney gives her a razor sharp edge covered by the sweetest of smiles.
Julia Garner. Ruth Langmore is the underappreciated hero of this series. She is fragile and tough and flawed and embodies the beleaguered community in which the entire storyline takes place. Garner manages to convey every part of the complicated dynamic within her family as well as her longing for what she sees as the Byrde's ideal home life. Her bitter, foul mouthed aggression is beautifully juxtaposed by the desperate need, and steely determination, for her cousin to take advantage of his academic ability and go to college.
Jason Batemen. His Marty Byrde is a consistently enigmatic character. He can be cold and calculating and emotionally void. But he's also in so far over his head that fear and panic sometime ooze from his pores as things go sideways all over the place. He isn't as tough as he pretends, and watching for glimpses of his humanity is an interesting exercise all on its own.
The cinematography and set design. This is a beautiful, horrible, dangerous, gorgeous place. Ozark is filmed in Georgia, but award winning Location Managers Wes Hagen and Kevin Dowling, along with the set design and cinematography crew do an incredible job turning it into the vastly forested Ozarks, complete with the most beautiful lakes you've ever seen and some truly grimy poverty and sketchy river living. Everything we see is ripe for crime – run down buildings in gorgeous places with too few resources. The violence and corruption that flows from and towards the Byrde family is aptly symbolic of the entire fictional region the filmmakers have created.
There are other great things about this season, including but not limited to the characters of Darlene Snell and Roy Petty, as well as the moral gymnastics performed regularly by everyone involved. Every episode is filled with tension and paced to keep you watching. If there's one thing I didn't like, it's that the character of Marty didn't grow as much as I was hoping. They seem to have Bateman a little bit stuck in a rut that it would be great to see him break out of in the way they've set Linney free with Wendy. Hopefully that's what they have planned for season 3.
Overall I really enjoyed the second season of Ozark. While not quite as darkly consuming as the first season, the show is still consistently interesting, suspenseful, and filled with great characters. While there hasn't been an official renewal yet from Netflix, it did well enough that I hope we will see a Season 3 next year. Seasons 1 and 2 are streaming now on Netflix.
More Ozark: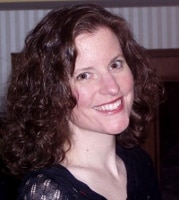 Sue reads a lot, writes a lot, edits a lot, and loves a good craft. She was deemed "too picky" to proofread her children's school papers and wears this as a badge of honor. She is also proud of her aggressively average knitting skills  She is the Editorial Manager at Silver Beacon Marketing and an aspiring Crazy Cat Lady.