"I'm actually cringing in my soul at the moment"
Main Cast: Aisling Bea, Sharon Horgan
Created by: Aisling Bea
I encountered the most delightful show, completely by chance, while browsing on Hulu. It's a British sitcom called This Way Up. Honestly, discovering a smart, well-written show is such a joy.
This Way Up is the story of two Irish sisters living in London. Aine (Aisling Bea) is leaving a facility after being treated for depression as we enter their lives. Shona (Sharon Horgan) is her concerned sister. The show follows the women as they navigate their busy lives in the aftermath of this disruption.
Basically, this is a show about two individuals dealing with everyday life. What makes it special isn't the premise, it's the execution. Aine teaches English as a second language to adults. Shona is a big-shot in finance. The women are in their 40s, one is in a committed relationship, and they are absolutely devoted to one another.
Developed by Aisling Bea, This Way Up tells its story with whip-smart, very funny dialogue. The women have amazing chemistry. They bicker and invade each other's privacy, all with the full knowledge that they will always be forgiven. Their separate lives never stay separate for long.
We meet Shona's boyfriend Vish (Aasif Mandvi) and Aine's roommate Bradley (Kadiff Kirwan). We get to know the women's mother (Sorcha Cusack) and learn where they got their wit. We see bits and pieces of Aine's struggle with depression.
We get to enjoy their Irish accents (Americans, turn on your captions) and the banter that Bea writes with such boisterous dexterity. The humor here is not bland or soft. It's sharp and biting and sometimes equal parts hilarious and heartbreaking. Bea in particular, as her character struggles with mental illness, has some exquisitely balanced scenes.
There are two seasons of This Way Up. One was broadcast in 2019, the second in 2021. There doesn't seem to be anything conclusive about a third but I very much hope one is in the works. I want to spend more time with these complicated, interesting, funny women.
More TV Comedy
The Outlaws ~ Sex Lives of College Girls ~ Hacks ~ Sex Education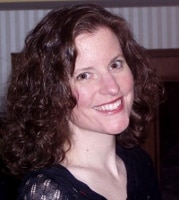 Sue reads a lot, writes a lot, edits a lot, and loves a good craft. She was deemed "too picky" to proofread her children's school papers and wears this as a badge of honor. She is also proud of her aggressively average knitting skills  She is the Editorial Manager at Silver Beacon Marketing and an aspiring Crazy Cat Lady.