A UTI is a rite of passage…
Main Cast: Pauline Chalamet, Amrit Kaur
Creators: Mindy Kaling, Justin Noble
I have high expectations when Mindy Kaling is attached to a project. It hasn't always been that way. I didn't appreciate her genius when she was writing for The Office. It was Never Have I Ever that turned me into a complete fangirl.
I stumbled across The Sex Lives of College Girls by accident. It kept coming up as something HBO Max recommended for me, so I clicked in. And there she was, Ms. Kaling as co-creator. And she did not disappoint, not even a little.
The premise of this 10-episode first season is exactly what the title says. The show is about four young women, freshman in college, navigating sex (and classes, and friends, and families, of course) through their first semester at Essex, a fictional Ivy League school.
Our four main characters in The Sex Lives of College Girls are Kimberly (Pauline Chalamet), who comes from a small town and is on scholarship, Bela (Amrit Kaur), who plans to disappoint her Indian parents by becoming a comedy writer, Whitney (Alyah Chanelle Scott), who's a soccer star and a senator's daughter, and Leighton (Reneé Rapp), who is the quintessential Essex girl with a wealthy family and a brother on campus.
The girls share a suite in the dorms and have ups and downs, crises and triumphs, and comedy and tragedy as they navigate their new world. The comedy comes from everywhere. Brilliantly written dialogue, some slapstick physical comedy from Chalamet, peripheral characters with one-off lines that change entire scenes, and excellent comedic timing, particularly from Amrit Kaur pull laughs from even the most awkward situations.
Kaling and Noble don't leave out some timely (and timeless) social commentary, which binds the comedy with enough substance to make us care about what happens to these girls.
I'm not going to give away a single plot point from The Sex Lives of College Girls. I don't want to spoil it. Suffice to say that it's witty and smart and has enough delightfully cringe-worthy scenes to make us all flash back to our own tragic youths. I can't wait for season two!
The Sex Lives of College Girls Season 1 is streaming on HBO Max.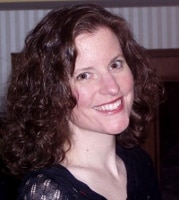 Sue reads a lot, writes a lot, edits a lot, and loves a good craft. She was deemed "too picky" to proofread her children's school papers and wears this as a badge of honor. She is also proud of her aggressively average knitting skills  She is the Editorial Manager at Silver Beacon Marketing and an aspiring Crazy Cat Lady.