Nope, Not Life Hacks
Main Cast: Jean Smart, Hannah Einbinder
Created By: Lucia Aniello, Paul W. Downs, Jen Statsky
Back in the days of Designing Women, I don't know that I would have predicted that Jean Smart would become one of my favorite actresses. But here we are over 30 years later and the woman is a powerhouse.
As the commanding lead in the HBO Max series Hacks, Smart is at the top of her game. It's such fun to watch.
We enter Season 2 just where we left off in Season 1 (if you haven't seen the first season, definitely start there). Smart's Deborah Vance is going in a whole new direction with her stand-up comedy show.
Her writer, Ava (Hannah Einbinder), has to deal with the fallout of a rash decision she made while very angry with Deborah. As always, the tussle between these two is the heart of the show.
Hacks is a show about comedy and comedians. Season 2 continues to look hard into the life of a woman in the business, someone who has paid an enormous price for her success.
The emotional walls Deborah has built to protect herself continue to sabotage her relationships with her family and staff. As Ava slowly breaks through, we see the toll those walls have taken over the years.
We see a more vulnerable side of Deborah in Season 2. She's taking chances with her comedy that are personal. We see her (and Ava) brave this new world and see where it takes them.
The relationship between the two women doesn't become magically easy. They're both stubborn and prone to dramatic mistakes. Smart and Einbinder have found a fantastic rhythm, making the most of every interaction.
We get to know a few of the supporting characters a little bit more this season. Josephina (Rose Abdoo) gets more screen time as the estate manager, Carl Clemons-Hopkins continues his struggle to find a personal life and be COO of Deborah's company, and the comically fraught relationship between Ava and Deborah's agent, Jimmy (Paul W. Downs) and his assistant Kayla (Megan Stalter) escalates even further into the absurd.
But Hacks is Smart's show. She and Einbinder have the central relationship, providing much of the comedy and the poignant moments of self-discovery that go with this new chapter.
Everything holds together just as well as it did in Season 1 and I'm delighted to say that Hacks Season 2 is every bit as good as its predecessor. I highly recommend the series to everyone. Both seasons are streaming on HBO Max and it has been renewed for a third.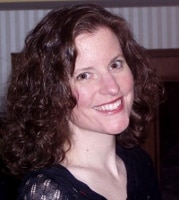 Sue reads a lot, writes a lot, edits a lot, and loves a good craft. She was deemed "too picky" to proofread her children's school papers and wears this as a badge of honor. She is also proud of her aggressively average knitting skills  She is the Editorial Manager at Silver Beacon Marketing and an aspiring Crazy Cat Lady.