Main Cast: Jason Sudeikis, Hannah Waddingham
Developed By: Jason Sudeikis, Bill Lawrence, Brendan Hunt, Joe Kelly
If I know I can't watch something, I tend to ignore its existence. So even though I was aware that the AppleTV comedy Ted Lasso was a critical darling, I had no idea what the show was about.
When presented with a free trial of the streaming service, I was magically interested! Ted Lasso stars Jason Sudeikis as the eponymous Ted. Ted is an American former college football coach with a Texas twang and a can-do attitude. He's been recruited to manage, of all things, a British football (soccer) team. In England.
Ted, being an optimist with no equal, takes the job, heads across the pond, and sets out learning about British football, England, and his new players and coworkers.
That's really all there is to the plot of Ted Lasso. And it's magical. Like all great sitcoms, the plot is just a place to put the characters. They drive every episode and if we don't love them, the show will not succeed.
I love every last one of these fictional people. From Ted, played by the marvelous Jason Sudeikis, and his number two, Coach Beard (Brendan Hunt) to Ted's questionable new boss Rebecca (Hannah Waddington), they're all wonderful.
The beauty of Ted Lasso is in the combination of quirky characters and beautifully written scripts filmed in a slightly fairy tale-like small English town. There are a lot of clichéd settings populated by a bunch of folks going against the grain. They manage to cement the magic of this make-believe place while allowing every character to develop in an unexpected way.
Every time you think an interaction is going to go in the usual sitcom direction, it…doesn't. That's just not who these people are. They don't fit the roles of protagonists and antagonists, they're just people. Weird, funny people.
I loved watching Ted learn about European football, with his clumsy, folksy charm that somehow works. Every character is given a personality and many chances to get things right. Sometimes they do, sometimes they don't. But through it all they build something unexpected and new.
The first season of Ted Lasso is a breath of fresh air from beginning to end. There are no bad episodes and no characters you want to disappear. There's simply not a hair out of place. If you get the chance, check out Ted Lasso. You won't be sorry and you might even be willing to subscribe to yet another streaming service.
More Five Star TV
Ted Lasso Season 2 ~ The Newsroom ~ The Sex Lives of College Girls ~ Only Murders in the Building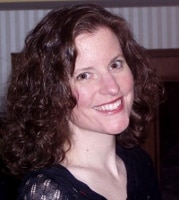 Sue reads a lot, writes a lot, edits a lot, and loves a good craft. She was deemed "too picky" to proofread her children's school papers and wears this as a badge of honor. She is also proud of her aggressively average knitting skills  She is the Editorial Manager at Silver Beacon Marketing and an aspiring Crazy Cat Lady.