It's been unreal, Sense8
Main Cast: Jamie Clayton, Brian J. Smith
Creators: The Wachowskis
Lana and Lilly Wachowski captured a lot of hearts with their mind bending series Sense8. Not enough to get it renewed for a third season by Netflix though, much to the dismay of vocal fans. I suspect the series was phenomenally expensive to produce – it was filmed all over the world. So I understand, but was also disappointed. Finding out that there would be a 2 ½ hour series finale renewed my faith in Netflix as a company that responds to its fans. Also, I just really wanted some closure on these characters.
First of all – don't start with this movie-length episode. You will be hopelessly, irretrievably lost. Start with Season 1 and work your way forward in order. It's a hard series to keep up with under the best of circumstances, don't sabotage your enjoyment by starting at the end.
Anyway. The finale takes place in Paris, as the cluster negotiates the exchange of Whispers for Wolfgang. For the first time, the gang's all here – physically in one location. The entire cast is back, and we jump right in with no preamble. We take the ride with them as they try to end the relentless hunting of sensates by BPO, meet an enigmatic new sensate (or two), and fine tune their already stellar skill sharing abilities.
The only real question fans are going to have is:
Is this the finale Sense8 deserves?
I can say, without hesitation, that yes it is. I love these characters – Lito and his hand wringing, quietly fierce Sun, charming (possible) sociopath Wolfgang, brilliant Nomi – all of them. Watching them inhabit each other and share strengths, vulnerabilities, and pleasures of all kinds is not only fun but challenging. Figuring out their world is part of the charm of the show, learning about this new connected life as they do. Lana Wachowski does them all justice in this finale without skimping on plot or excitement. We get the kind of closure we need in this world right now and it's a really joyous experience in its entirety.
If you haven't watched the Sense8 finale yet because it won't be the same as a third season, don't fear. If someone, someday, decides to pick it up again there are endless ways to send the cluster off on new adventures. As it is, this is a completely satisfying conclusion to the series. So go ahead, I don't think you'll be disappointed. If you haven't watched any of the series yet – get going!!
Sense8 is streaming on Netflix.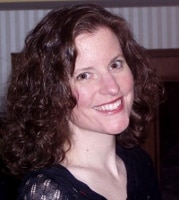 Sue reads a lot, writes a lot, edits a lot, and loves a good craft. She was deemed "too picky" to proofread her children's school papers and wears this as a badge of honor. She is also proud of her aggressively average knitting skills  She is the Editorial Manager at Silver Beacon Marketing and an aspiring Crazy Cat Lady.