It's that time of the week, everyone! Our Everything Netflix page has been updated with the newest releases. We have Streaming dates, DVD releases, and some Amazon Prime Video and Netflix Canada dates as well! Something for everyone, that's our motto.
And it has been our motto since 2009, when we started posting Netflix release dates. 2009! It's a crowded field now with everyone pushing out streaming release dates, but we're the original, and still offer more content and program details than anyone else. In my humble opinion……*cough*
Would you like to get a free email every week chock full of all these new releases? Then you need our newsletter. You'll get a link to the updated Everything Netflix page, plus links to new reviews, a bit of my usual snark, and sometimes a cool contest or drawing. And it's FREE every Thursday, with our promise of no spam, ever!
Movie Rewind is on Instagram!
There are always little bits and pieces of movie and TV news that I come across and can't fit into a post or the newsletter. So now you can find them on Instagram! Of course, I'll also let you know when a new review goes up. You'll find us there @movierewindofficial
Here are some highlights for the week of April 5-11:
Netflix Streaming
Outer Banks (April 15)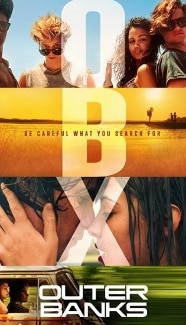 Outer Banks is about the Outer Banks of North Carolina, and two groups of teenagers who live there. Let's call them the "Haves" and the "Have Nots", or maybe just "The Same Two Groups From Every Teen Drama". The series was filmed in Charleston, South Carolina, and features a lot of water time for the main group of teenagers who are looking for treasure.
That's right – treasure! This is a coming of age, drama, mystery, thriller sort of series and since the Outer Banks are filled with historic buildings and gorgeous scenery, I am down for this one. It's brain candy, stop judging me.
Anyone looking for a little more teen drama? Try The Society – Season 1 (streaming on Netflix), or I Am Not Okay With This – Season 1 (also streaming on Netflix and wonderful in every way).
#blackAF – Season 1 (April 17)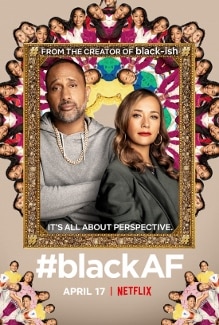 The new sitcom #blackAF was created by writer/producer Kenya Barris. He also created the show Black-ish, among other things. Here he stars with Rashida Jones in a show inspired by his own life and experiences as a father and husband.
The series will focus on race and culture within the framework of a family sitcom. The trailer is really funny, so I will definitely be watching.
Looking for more sitcoms to pass these days in the house? I know I am. Try Derry Girls (2 seasons), Community (six seasons), Parks and Rec (seven seasons – and also with Rashida Jones!), or my beloved Schitt's Creek (five seasons with one more hopefully coming soon). All are streaming on Netflix
Netflix DVD Releases
Just Mercy (April 14)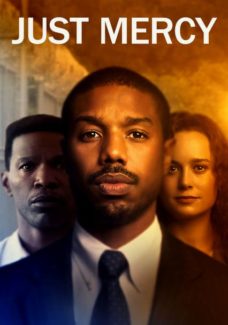 Just Mercy isn't a happy movie (trying to focus on the upbeat media for our collective mental health) but it does look pretty good. Based on a true story, Michael B. Jordan stars as a young lawyer fresh out of Harvard. One of his very first cases is that of a man who was very likely sentenced to die for a crime he did not commit.
So seriously, not happy. But it's one we should watch anyway. The cast is great (including Jamie Foxx, Brie Larson, and Tim Blake Nelson). This is Brie Larson's third movie with director Destin Cretton.
Looking for more courtroom drama? How about Woman in Gold starring Helen Mirren and Ryan Reynolds (available to rent on Amazon) or the series Goliath (streaming on Amazon Prime Video)
Click over now to check out the full updated page for more Netflix releases!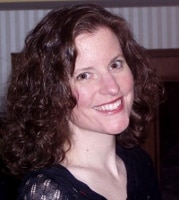 Sue reads a lot, writes a lot, edits a lot, and loves a good craft. She was deemed "too picky" to proofread her children's school papers and wears this as a badge of honor. She is also proud of her aggressively average knitting skills  She is the Editorial Manager at Silver Beacon Marketing and an aspiring Crazy Cat Lady.