It's that time of the week, everyone! Our Everything Netflix page has been updated with the newest releases. We have Streaming dates, DVD releases, and some Amazon Prime Video and Netflix Canada dates as well! Something for everyone, that's our motto.
Would you like to get a free email every week chock full of all these new releases? Then you need our newsletter. You'll get a link to the updated Everything Netflix page, plus links to new reviews, a bit of my usual snark, and sometimes a cool contest or drawing. And it's FREE every Thursday, with our promise of no spam, ever!
Here are some highlights for the week of February 9-15:
Netflix Streaming
The Expanding Universe of Ashley Garcia (February 17th)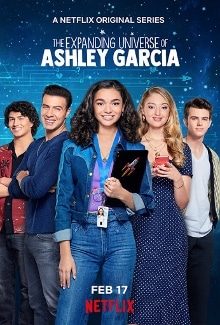 The Expanding Universe of Ashley Garcia is a family/teen sitcom about a 15-year-old prodigy who moves in with her uncle (who I think is the high school football coach) while she studies robotics. She also finally gets to have the life of a teenager while her uncle gets his feet wet as a parent.
I'm sure there will be plenty of teen awkwardness, which can be really endearing if it's done well. I also expect at least some amount of teen angst, which is not really avoidable under these circumstances.
Available on U.S. and Canada Streaming, downloadable
Looking for more coming of age comedy? Try the delightful Ladybird, starring Oscar nominee Saoirse Ronan (streaming for free with your Amazon Prime Video subscription) or Love Simon (You can rent this one on Amazon Prime Video)
The Chef Show – Volume 3 (February 19)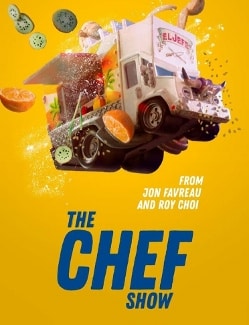 This is a show that was born out of the movie Chef, starring Jon Favreau. He and Chef Roy Choi worked together on the film and collaborate again on this series that is a celebration of food and cooking and the people who are passionate about both. Each season features celebrity guests, this time including Wolfgang Puck and director Sam Raimi.
Available on U.S. and Canada Streaming, downloadable
Looking for more cooking with Jon Favreau? Mrs. Norman Maine reviewed Chef, the movie that inspired this entire series.
Netflix DVD Releases
Jojo Rabbit (February 19)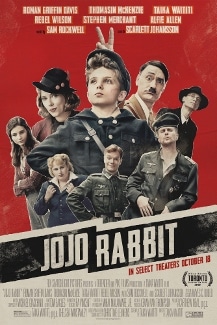 I'm really intrigued by this movie. I love director Taika Waititi, as he is responsible for my favorite of the Avengers movies – Thor Ragnarok. He also helmed the ridiculously charming Hunt for the Wilderpeople. I just really dig his aesthetic.
Jojo Rabbit is a "World War II satire", which in different hands might make me cringe, but in this case I'm popping it right to the top of my queue. Its nomination for six Academy Awards (and win for Best Adapted Screenplay for Waititi) clinches its #2 spot (yes, I'm still waiting to get Parasite at #1).
Available via Netflix DVD February 19th
If you're looking for more WWII movies, check out The Pianist (streaming on Netflix) or Atonement (streaming on Hulu).
Amazon Prime Video
Hunters – Season 1 (February 21)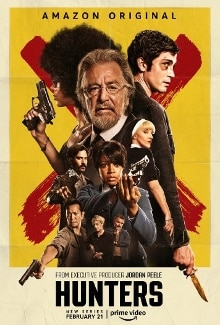 I started seeing ads for this Amazon original series while watching something On Demand (so I couldn't fast forward through commercials) and I'm really looking forward to it!
Good cast and an intriguing premise – a group in New York City in the late 1970s is hunting a group of Nazis trying to establish a Fourth Reich. I like a good period piece, and Amazon does a good job with production values on their original series.
Looking for more Amazon Prime Video original series? Try The Boys, or Good Omens.
Click over now to check out the full updated page for more Netflix releases!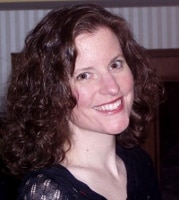 Sue reads a lot, writes a lot, edits a lot, and loves a good craft. She was deemed "too picky" to proofread her children's school papers and wears this as a badge of honor. She is also proud of her aggressively average knitting skills  She is the Editorial Manager at Silver Beacon Marketing and an aspiring Crazy Cat Lady.