My amoral superheroes bring all the boys to the yard
Main Cast: Jack Quaid, Karl Urban
Developed for TV by: Eric Kripke
As you probably know, I am not this site's superhero aficionado. That would be Jared. But I'm not averse to the genre, not at all, especially when someone gives me a little twist. Say, something like making the superheroes the villains. Yup, count me in for Amazon Prime Video's series (based on the comics by Garth Ennis and Darick Robertson) The Boys.
The Boys takes place in a world where superheroes are fairly commonplace. They are also extremely valuable commodities. In addition to saving the world, they star in movies, endorse products, do staged rescues, and are campaigning to be a part of the U.S. military. They are the biggest of big business. Of course that means they are also thoroughly corrupt. Leading the way for all the nefariousness is a company called Vought International. They rep The Seven – the most famous and compromised group of supes.
Into this world walks Hughie (Jack Quaid). Literally. While crossing the street he has a traumatizing encounter with one of The Seven, one that leaves his hero worshiping days behind him and puts him in the path of Billy Butcher (Karl Urban). Billy has known for some time that the superheroes are not at all heroic and is absolutely dead set on proving it. He feels like Hughie has some skills he can use. His history of supe hunting has left him with former friends who he valiantly tries to re-recruit for one more go at Vought. Thus forms The Boys.
The first thing I like about this series is the premise. What would really happen to superheroes in our jaded, commercially driven society? Probably exactly what we see here – pampered, entitled assholes operating by no one's rules but those of their greedy handlers. And I love a good group of shaggy underdogs rooting out corruption – who doesn't? But what sells the series is 1) the characters and 2) the execution of the main premise.
First off, the characters are really fun. And gross. Hughie is the newbie, so through him we get to have everything about the superhero world explained. Jack Quaid (who is the son of Meg Ryan and Dennis Quaid – the minute I realized it I could see both of his parents in his face) does a great job of being a combination of angry, traumatized, confused, and determined. He's not the most interesting character, but he's a good, fairly neutral focal point for the rest of the motley crew. Karl Urban's Billy is, um, I'm going to call it blunt and practical. He wants to bring down Vought and he doesn't mind a little bit (or a lot) of collateral damage. Urban hits a home run with his combination of cool bad boy and somehow good-hearted insane psychopath. The rest of the group is too fun to spoil – you'll have to learn about the other boys yourself.
The superheroes, oh they are a gleefully disgusting group. There's A-Train (the fastest man in the world played by Jesse T. Usher) whose super speed causes Hughie's trauma. And we have Queen Maeve (Dominique McElligot), a super fighting badass who's edging toward burnout. And there's The Deep (Chase Crawford), a creepy predator aquaman who pouts a lot and feels unappreciated, Translucent (Alex Hassell) who uses his invisibility primarily to stalk women, and Black Noir (Nathan Mitchell) who never speaks and about whom we know almost nothing other than that he will kill people when he's told. The newest member of The Seven is Starlight (Erin Moriarty), a hometown girl with a heart of gold who's discovering that her dream world of superheroing is more of a nightmare (she is the Hughie of the superheroes). And then there's Homelander (Anthony Starr). He is the leader of The Seven and that's all you get about him. The group is managed by Madelyn Stillwell (Elisabeth Shue) at Vought.
I can't quite express how creepy and underhanded and gross the superheroes are in this world. It is so easy to get on board with Billy and The Boys who want to expose them. The actors do a really good job (special kudos to Anthony Starr and Elisabeth Shue) squeezing out a few bits of humanity so that we don't outright loathe them every single minute. That allows their stories, and natures, to roll out slowly, as we invest in their demise.
The special effects are good, but not great. I don't think they're supposed to be great. The heroes' powers are as clichéd as their supposed goodness and it genuinely works. The over the top action sequences support the rest of the festivities quite nicely.
Overall, I really enjoyed this first season of The Boys (it will be back – it was renewed before it even premiered). The world building, the social commentary, the backhanded slap at traditional superhero stories – it's all rolled up by good acting and decent scripts into a nice little shiny dystopian package. Highly recommended for superhero or comic book fans. Also for Karl Urban fans (I'm right there with you, Eomer stans) and anyone looking for a small antidote to Marvel overexposure. Season 1 is streaming on Amazon Prime Video – enjoy!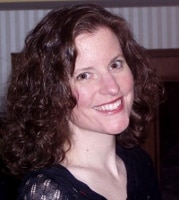 Sue reads a lot, writes a lot, edits a lot, and loves a good craft. She was deemed "too picky" to proofread her children's school papers and wears this as a badge of honor. She is also proud of her aggressively average knitting skills  She is the Editorial Manager at Silver Beacon Marketing and an aspiring Crazy Cat Lady.