Well, that got dark…er
Main Cast: Jason Bateman, Laura Linney
Creator: Bill Dubuque, Mark Williams
As we embarked on the first half of the last season of Ozark, back in January, one thing was clear. The showrunners had no intention of lightening the tone. It would have been a disappointment if they had, and not really true to the rest of the series.
Ozark has been lauded throughout its run for its gritty portrayal of a family laundering money for a drug cartel. As we enter season 4 the Byrdes are up to their eyebrows in complications. As usual.
Marty (Jason Bateman) and Wendy (Laura Linney) have spun themselves so deep into a world of violence and corruption that there is an enemy around every corner. Their allies are bound to them only by blackmail, trickery, and lies. The whole enterprise is coming apart at the seams.
We've been watching the end slowly approach throughout the seasons. Their plans were never sustainable or realistic. They careened from one crisis to the next, always looking for a way out.
But…it's never that simple for the Byrde family. In season 4 we see, in a very stark and harsh light, how much ambition drives their actions. Yes, the parents want to protect their children. But they have both Charlotte (Sofia Hublitz) and Jonah (Skylar Gaertner) deeply involved in their criminal activities.
Wendy, in particular, wants to have it all. She wants her family intact, political power and wealth just as much as she wants to be free from the cartel. The push and pull between her motivations and Marty's increasing desperation to simply survive are at the heart of the season.
As has been the case throughout Ozark, the performances of the main cast are absolutely outstanding. We get the chance to delve a little deeper into Bateman's Marty as his struggles with Wendy reach new heights. Linney has honed her performance of Wendy to a razor's edge of brutal ambition and desperation to keep her family.
Once again, the most remarkable performance of all is Julia Garner as Ruth Langmore. Ruth has been through the wringer with the Byrde family. Garner peals back her insecurities without ever losing her determination. She may be the character we know the best. She's certainly the one we root for the most.
Ozark is, and has always been, a slow motion tragedy. Season 4 picks up the pace and heavy prices are paid in nearly every episode. There is still some levity to keep Ozark from collapsing under its own weight, but in order to wrap things up they had little choice but to go very dark in a lot of places.
It's always hard to conclude a saga. Through the 14 episodes of season 4 (parts one and two) the showrunners do an excellent job of bringing every storyline to a conclusion of some kind.
I can't say I enjoyed season 4 of Ozark as much as I admired it for its dedication to its characters. We move away from the idyllic natural setting of the Ozarks and spend more time in Chicago and Mexico. It serves the characters and the storylines but leaves behind an element I always enjoyed – the fish-out-of-water Byrdes trying to make sense of life in the Ozarks.
Overall Ozark season 4 is exactly what it needed to be in terms of storyline. The performances are stellar and the unfolding story is tense from the first scene to the last. Having already won a host of awards, I will not be surprised if the series picks up more accolades for its finale.
All four seasons of Ozark are streaming on Netflix.
More Ozark Reviews
Season 1 ~ Season 2 ~ Season 3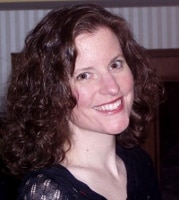 Sue reads a lot, writes a lot, edits a lot, and loves a good craft. She was deemed "too picky" to proofread her children's school papers and wears this as a badge of honor. She is also proud of her aggressively average knitting skills  She is the Editorial Manager at Silver Beacon Marketing and an aspiring Crazy Cat Lady.