Friendships and Fairy Tales
Main Cast: Jessica Brown Findlay, Tom Wilkinson
Director: Simon Aboud
I have a soft spot for stories about unlikely friendships. I think it's because they always seem to have a soft, fairy tale feel to them. The worlds are quirky, without some of the harshness of reality. This Beautiful Fantastic is a perfect fit.
This Beautiful Fantastic stars Jessica Brown Findlay as Bella Brown, a young woman who doesn't fit in. She was raised in an orphanage, has obsessive-compulsive tendencies, and is terribly afraid of plants.
Bella has a crotchety neighbor who disapproves of her untidy garden. Alfie (Tom Wilkinson) is mean to everyone and mistreats Vernon (Andrew Scott), the widower he employs as a cook. Bella and Alfie do not take a liking to one another.
Following an argument with Vernon and a call to the landlord about the neglected garden, Alfie ends up with no cook and a neighbor he has very likely gotten evicted. As for Bella, she has found something of a kindred spirit in a young man (Jeremy Irvine) at the library where she works, is the de facto employer of Vernon, and has a garden to get in shape before she loses her home.
It's a soft ball set up. Alfie adores his garden, Bella is afraid of hers. Vernon is a natural parent (he has twin little girls) and mothers both Bella and Alfie, forcing them to communicate. And thus we end up with several unlikely friendships.
This Beautiful Fantastic is filled with fairy tale elements. Bella's gauzy world at the library, her old-fashioned wardrobe, her ambition to be a writer carried out on a manual typewriter, it all creates a story taking place in a nebulous era without frantic electronics or larger social ills.
Instead, the story is contained, focused on its characters and not paying much mind to practicalities. We get to watch four (including Billy, the library kindred spirit) struggling souls find a measure of peace in their new connections.
The film is lovely, with its eccentric characters surrounded by gardens in various states of repair, cozy cottages, and even a marvelous workshop filled with inventions. Jessica Brown Findlay's Bella is a soft, warm protagonist with lovable flaws and an admirable intellect. She makes the most of her eclectic wardrobe and throws herself into every part of Bella's unusual life.
Tom Wilkinson is wonderful, of course, as Alfie. Acerbic and wounded, he desperately needs a friend despite chasing away anyone who might care for him. Andrew Scott, who you'll recognize as Hot Priest from Fleabag, steals every scene in which he appears. His Vernon is nurturing and protective and quite pushy when he feels the need. His interactions with Tom Wilkinson are some of the most whimsically funny in the movie.
I really enjoyed This Beautiful Fantastic. It isn't a deep cinematic masterpiece, but it is a genuine, feel-good story of the power of human connection. Its fairy tale feel serves the story well and the actors are wonderful. I recommend it for fellow lovers of unlikely friendships. You can stream This Beautiful Fantastic with Amazon Prime Video or free on Tubi. I got it through my Netflix DVD subscription.
More Unlikely Friendships
The Dig ~ Final Portrait ~ Wildlike ~ The Intouchables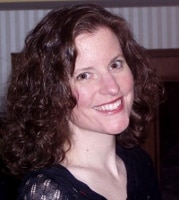 Sue reads a lot, writes a lot, edits a lot, and loves a good craft. She was deemed "too picky" to proofread her children's school papers and wears this as a badge of honor. She is also proud of her aggressively average knitting skills  She is the Editorial Manager at Silver Beacon Marketing and an aspiring Crazy Cat Lady.