Charming French Buddy Film
Main Cast: Francois Cluzet, Omar Sy
Directors: Olivier Nakache, Eric Toledano
I freely admit to being a giant Foreign Film Failure.  So much so that I've stopped even pretending to be able to stay awake through a full length movie with subtitles.  Yes, I know that makes me a Luddite.  No, I don't care.  Not caring is what makes me feel free to step outside my self-imposed English language films only confines.  Whenever I choose.  And I chose to do so most recently with The Intouchables.
The Intouchables is a French film, fully subtitled.  We meet our main characters in an opening sequence that has Driss (Omar Sy) speeding through a city with Phillipe (Francois Cluzet) by his side.  Phillipe is paralyzed from the neck down, bearded and taciturn and clearly not in a good way.  Driss plays games with him (and the police) through the entire few minutes of the fast paced sequence.  Only when they've had their fun (or what looks like fun) do we jump back in time to their first meeting.
Phillipe is confined to a wheelchair and needs a caregiver.  More than one, actually, but he has multiple nurses and therapists and the like.  What he's looking for is more like a personal assistant.  Driss is there to apply for the job, but really only so he can tell the unemployment office he did so.  He's irreverent, makes a blatant pas at Phillipe's other assistant, has no experience or qualifications, has spent some time "away" and Phillipe likes him.  He gets the job.
The Intouchables is their (true) story.  Driss never has proper employee decorum, treating Phillipe as a person rather than a patient, and
Phillipe doesn't care about Driss' past.  They learn from each other.  Typing it out it all sounds so trite.  And to be honest, it is.  But it's also absolutely charming, thoroughly captivating and completely engaging.  Go figure.
Directors (and writers) Olivier Nakache and Eric Toledano made their best and most important decision when they cast Sy and Cluzet.  These two men have an easy, funny, poignant onscreen chemistry that most buddy movies would kill to achieve (and rarely do).  Each is also absolutely charming on his own.  Driss battles with his past, Phillipe battles with his body, but when they smile it's as though the whole world brightens.  So easy and contagious and absolutely genuine.  Cluzet is not disabled, yet his portrayal is nearly without a single giveaway.  He makes Phillipe (who is very wealthy) genuine in his struggles, his joys and fears.  Sy is infectious as the exuberant,
plain spoken Driss.  He's not excited about some of the duties that come with his job and isn't shy about saying so.  He also isn't afraid of Phillipe, not of his wealth, his disability, his position as The Boss.  Driss treats Phillipe as a man, a friend and someone he respects.  Sy is absolutely outstanding, nailing both the dramatic parts of Driss and Phillipe's relationship and the ridiculous shenanigans Driss instigates on Phillipe's behalf (and occasionally vice versa).
The Intouchables is the very definition of a Feel Good Movie, in the best possible sense.  These two men actually exist – this is their story (though I'm sure with some embellishment here and there).  Their relationship is inspiring, not only in its unlikeliness but in its frankness and honesty.  If you're like me, you'll avoid it because of the subtitles.  Don't.  I'm just as foreign-film-phobic as anyone and I found this movie completely absorbing, not once being annoyed by the subtitles or any of the other things that can make foreign movies a challenge.  There's a very universal appeal to these characters, and their story is touching, funny, and charming.  5 stars out of 5 and highly recommended to pretty much everyone.
photos by Georges Biard
An American Adaptation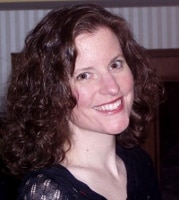 Sue reads a lot, writes a lot, edits a lot, and loves a good craft. She was deemed "too picky" to proofread her children's school papers and wears this as a badge of honor. She is also proud of her aggressively average knitting skills  She is the Editorial Manager at Silver Beacon Marketing and an aspiring Crazy Cat Lady.