Uncomfortable is the butt that sits in this chair
Main Cast: Sandra Oh, Jay Duplass
Creators: Amanda Peet, Annie Julia Wyman
Trailblazing women never have it easy. Being the First Woman anything comes with battles and unwanted attention, especially if you're just trying to run an English department. In The Chair, Sandra Oh stars as Ji-Yoon Kim, who is finding out firsthand the perils of going first.
The Chair follows Ji-Yoon into her first year as chair of the English department at the fictional Pembroke University. Only six short episodes long, the series rides Ji-Yoon's roller coaster of family obligations, declining classroom enrollment, difficult senior faculty, even more difficult administration, and a colleague who is self-destructing.
Does that seem like a lot for six half hour episodes? Well, it is. Ji-Yoon is frazzled by the unnecessary complexity of her new role. Her position as the first woman chair is used against her time and again to make her feel obligated to try and please everyone. It doesn't work (because it never works) but it's fascinating to see this cultural phenomenon play out on so many fronts.
Sandra Oh is wonderful as Ji-Yoon, of course. She navigates her relationship with her young daughter, aging father, and coworkers with exactly the appropriate amount of empathy and frustration.
The supporting cast is also wonderful, with stand-out performances from Holland Taylor and Bob Balaban as old school professors struggling to make their lectures relevant to their students. Nana Mensah as Yaz carries the burden of being a young woman of color trying to get tenure in a system that does not recognize or appreciate her talent.
The pace of The Chair is often exhausting, mirroring Ji-Yoon's life. When it does slow down, the moments are often both poignant and funny. A fair number of those moments involve Jay Duplass (from Transparent) as Bill Dobson, a tenured professor grieving the death of his wife and the departure of his daughter to college. He and Ji-Yoon are close and they're navigating several levels of relationship at once. Oh, and he's also in trouble with the administration.
I really enjoyed this first season of The Chair. The premise is timely and the acting is great. My only real complaint is that I wish there was more. More episodes, and more time per episode. I get that we're feeling Ji-Yoon's pressure and pace, but there are a lot of places here where the characters and situations needed more time.
In the end I don't feel as connected to the characters as I want to be heading into a second season. I don't know yet if there will be one, but I hope so, and I hope they give us more development of the characters and more time to flesh out the complicated issues the series wants to tackle.
The Chair – Season 1 is streaming on Netflix.
More Netflix Comedy
Never Have I Ever ~ Crashing ~ Derry Girls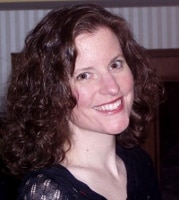 Sue reads a lot, writes a lot, edits a lot, and loves a good craft. She was deemed "too picky" to proofread her children's school papers and wears this as a badge of honor. She is also proud of her aggressively average knitting skills  She is the Editorial Manager at Silver Beacon Marketing and an aspiring Crazy Cat Lady.