It's that time of the week, everyone! Our Everything Netflix page has been updated with the newest releases. We have Streaming dates, DVD releases, and some Amazon Prime Video and Netflix Canada dates as well! Something for everyone, that's our motto.
And it has been our motto since 2009, when we started posting Netflix release dates. 2009! It's a crowded field now with everyone pushing out streaming release dates, but we're the original, and still offer more content and program details than anyone else. In my humble opinion……*cough*
Would you like to get a free email every week chock full of all these new releases? Then you need our newsletter.  You'll get a link to the updated Everything Netflix page, plus links to new reviews, a bit of my usual snark, and sometimes a cool contest or drawing. And it's FREE every Thursday, with our promise of no spam, ever!
Movie Rewind is on Instagram!
There are always little bits and pieces of movie and TV news that I come across and can't fit into a post or the newsletter. So now you can find them on Instagram! Of course, I'll also let you know when a new review goes up. You'll find us there @movierewindofficial
Here are some highlights for the week of April 5-11:
Netflix Streaming
Brews Brothers – Season 1 (April 10)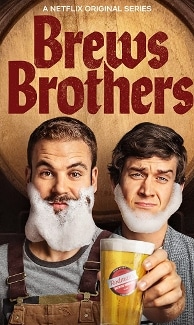 Brews Brothers is an eight episode first season of a show about brothers running a brewery. They are rival brewmasters. This sounds pretty lame, but the producers have some pretty great TV under their belts, including That 70s Show, Seinfeld, and Curb Your Enthusiasm. If they bring some of that sensibility to this new endeavor, I am all in.
This is a great time for a new comedy – we could all use some light distraction. Are you looking for more funny? Try Workin' Moms (three seasons streaming on Netflix) or Catastrophe (four seasons streaming on Amazon Prime). Netflix is also now running all six seasons of Community, something new I will be trying.
Love Wedding Repeat (April 10)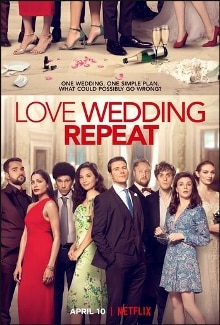 I'm not always the biggest fan of romantic comedies (I'm looking at you, 27 Dresses) but Love Wedding Repeat looks pretty cute. It's British (I tend to prefer those) and it's about a whole bunch of disasters before and during a wedding. The trailer made me chuckle so I will definitely be watching it (but maybe not admitting it later – this kind of thing destroys my curmudgeonly cred).
Are you a rom/com lover? I really liked About a Boy (available to rent on Amazon) and loved The Big Sick (more a romantic dramedy – and streaming on Amazon Prime Video)
Netflix DVD Releases
Escape From Pretoria (April 7)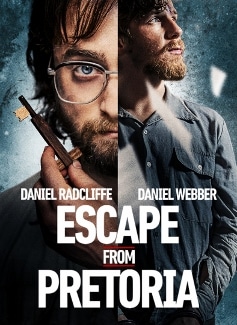 I'm kind of fascinated by the career of Daniel Radcliffe. After Harry Potter, he probably didn't have to work another day in his life. And if he wanted to could probably have had his pick of endless plum roles. But he has consistently taken interesting roles in small films that really stretch his boy wizard roots. I dig that.
Escape From Pretoria is about three political prisoners trying to escape from prison in South Africa. It's based on a true story, and the book Inside Out: Escape from Pretoria Prison. I am definitely intrigued. It's available from Netflix DVD, or you can rent it on Amazon.
Interested in more of Radcliffe's eclectic movie choices? Try Horns (streaming on Netflix) or Jungle (available to rent on Amazon)
Click over now to check out the full updated page for more Netflix releases!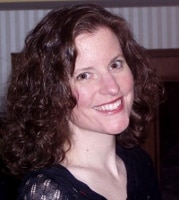 Sue reads a lot, writes a lot, edits a lot, and loves a good craft. She was deemed "too picky" to proofread her children's school papers and wears this as a badge of honor. She is also proud of her aggressively average knitting skills  She is the Editorial Manager at Silver Beacon Marketing and an aspiring Crazy Cat Lady.