You've Got Kumail
Main Cast: Kumail Nanjiani, Zoe Kazan
Director: Michael Showalter
A week ago, I didn't know who Kumail Nanjiani was.  I did recognize him – I have no idea why – but did not know his name or anything else about him.  Now I know the sweet and funny story of his early years in comedy and his young adulthood in America as told in The Big Sick.  Thanks for sharing, Kumail!
The Big Sick takes place in Chicago, where Kumail (playing himself) is trying to get his stand-up comedy career off the ground.  In scenes that remind very much of Louis C.K.'s show Louie, we go behind the scenes at the local comedy club with an assortment of wannabe comedians.   Some are funny, some are not, and all want to get a big break.
Kumail is also trying his best to live his life in two sometimes conflicting cultures.  His Pakistani parents brought him to the United States when he was young, but remain very traditional in their expectations for their children – they don't care for his choice of career (they want him to be a lawyer) and very much want him to enter into an arranged marriage with a Pakistani woman.  His brother did so, why can't Kumail as well?
The problem is that Kumail doesn't want to be the son his parents wish they had.  Rather than disappoint them, he lives two lives – one where he meets a wonderful American woman and gets a big chance in his comedy career, the other where he feigns interest in the women his mother regularly arranges for him to meet and changes the subject when it comes to applying to law school.   Obviously such an arrangement is not sustainable, and we watch as he desperately tries to reconcile his wishes with their expectations.
The basic premise of The Big Sick is neither original nor inspired.  It's a pretty basic romantic comedy.  But I can't emphasize enough how immensely personable Kumail Nanjiani is as a performer.  He's funny without being outrageous, and his story is filled with very human mistakes and misjudgments.  Zoe Kazan is absolutely adorable as Emily, the young American woman who captures his heart, and the onscreen comradery between the two is wonderful.  They really feel like two people who genuinely enjoy each other's company, rather than simply two actors who are trying to convince the audience they have "chemistry".
Holly Hunter and Ray Romano as Emily's parents are by far the best supporting performances in The Big Sick – not only are they invested in the happiness of their daughter; they're also going through their own relationship crisis.  Romano in particular is in excellent form – part Everybody Loves Raymond, part Men of a Certain Age.
I'm not going to tell you the source of the title – you should find that out for yourself.  I will say that Nanjiani is a force to be reckoned with, as both a performer and writer (he wrote the script along with Emily V. Gordon – the real Emily).  In telling his own story he manages to tap into affairs of the heart, the expectations of family, the difficulties of being Muslim in America, and the ulcer-inducing pressure of trying to make comedy a career.  My only complaint is that the movie gets a touch draggy in the middle, and that's not really much of a complaint.  The gentle humor and frail humanity of the story and the marvelous performances make The Big Sick the sort of movie that sneaks up on you and makes you care about strangers.  That's a nice thing these days.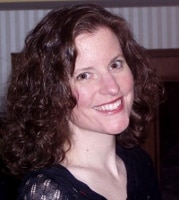 Sue reads a lot, writes a lot, edits a lot, and loves a good craft. She was deemed "too picky" to proofread her children's school papers and wears this as a badge of honor. She is also proud of her aggressively average knitting skills  She is the Editorial Manager at Silver Beacon Marketing and an aspiring Crazy Cat Lady.