Hello Movie Rewind family. I hope you are all well and staying home as much as possible in these very stressful days. Perhaps you can find something here to help pass the hours and ease your mind for a while. Stay safe and healthy, everyone!
It's that time of the week, everyone! Our Everything Netflix page has been updated with the newest releases. We have Streaming dates, DVD releases, and some Amazon Prime Video and Netflix Canada dates as well! Something for everyone, that's our motto.
And it has been our motto since 2009, when we started posting Netflix release dates. 2009! It's a crowded field now with everyone pushing out streaming release dates, but we're the original, and still offer more content and program details than anyone else. In my humble opinion……*cough*
Would you like to get a free email every week chock full of all these new releases? Then you need our newsletter. You'll get a link to the updated Everything Netflix page, plus links to new reviews, a bit of my usual snark, and sometimes a cool contest or drawing. And it's FREE every Thursday, with our promise of no spam, ever!
Movie Rewind is on Instagram!
There are always little bits and pieces of movie and TV news that I come across and can't fit into a post or the newsletter. So now you can find them on Instagram! Of course, I'll also let you know when a new review goes up, and it's a good place to ask me questions! You'll find us there @movierewindofficial
Now here are some highlights for the week of March 22-28:
Netflix Streaming
Ozark – Season 3 (March 27)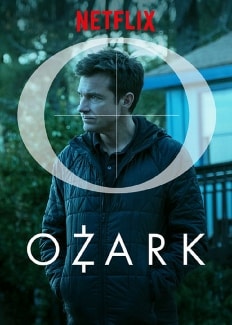 I am so ready for this season of Ozark! Jason Bateman and Laura Linney have been great since day one, but the character I'm most interested in as we head into this season is Ruth Langmore. Julia Garner won an Emmy for this role and it was richly deserved. I should mention that Bateman also won an Emmy for directing, which makes sense because the series rocks.
Catch up on my reviews of Season 1 and Season 2 (and watch both seasons – you still have a few days!) before you dive into this third season or you'll be hopelessly lost.
Looking for more dark drama? Try True Detective or Westworld (streaming on HBO – I got them through Netflix DVD)
Unorthodox (March 26)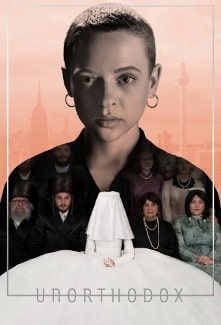 I had heard nothing about this new Netflix original limited series before coming across it as an upcoming release. It is based on the memoir Unorthodox: The Scandalous Rejection of My Hasidic Roots, by Deborah Feldman and is about exactly that.
Unorthodox the (limited) series takes us through a young woman's decision to leave her strict upbringing and venture into the world, traveling to Berlin. It takes place in New York City and Berlin and was filmed in English, Yiddish, and German. I am so intrigued!
Looking for more movies based on memoirs? Try We Bought a Zoo (based on the memoir by Benjamin Mee – it's available for rent on Amazon) or The Sessions (based on an article written by Mark O'Brien – also available to rent on Amazon)
Netflix DVD Releases
Clemency (March 24)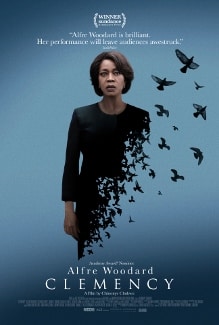 Alfre Woodard is such a good actress, it's hard for me to pass up a movie in which she stars. In Clemency, she stars as Bernadine Williams, a prison Warden who has worked for many years on death row. As another execution approaches, she finds herself increasingly impacted by the mental toll of her job.
That isn't a particularly cheerful title for these strange days, so you'll be happy to know that Frozen II has also being released! There are quite a few good DVDs out this week – all releasing on March 24th – head over and check out the full updated page to find them all!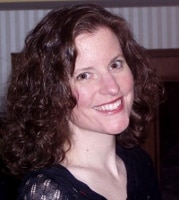 Sue reads a lot, writes a lot, edits a lot, and loves a good craft. She was deemed "too picky" to proofread her children's school papers and wears this as a badge of honor. She is also proud of her aggressively average knitting skills  She is the Editorial Manager at Silver Beacon Marketing and an aspiring Crazy Cat Lady.