Sex Is Hard
Main Cast: John Hawkes, Helen Hunt
Director: Ben Lewin
It's been a long time since most of us gave much thought to polio. Beyond vaccinating our kids or memories of taking sugar cube vaccines in our own childhoods, it seems like a disease of the past. But it wasn't so long ago that people were dying and being disabled by polio – the world before Jonas Salk was a bitch. Poet Mark O'Brien was 6 years old when he contracted the disease in 1955 and his life would be changed forever. The Sessions is the story of how this man who spent most of his life in an iron lung became a sexual being.
How can that be, you ask? Well, polio leaves the body weakened, not completely paralyzed. O'Brien had full sensory function, his muscles were simply too weak to even breathe for long without assistance. At the age of 38 he decided it was time to lose his virginity, so he hired sex surrogate Cheryl Cohen-Greene. John Hawkes and Helen Hunt take on the roles of O'Brien and Cohen-Greene in The Sessions, telling the story of the many challenges of achieving their seemingly impossible goal.
So essentially, The Sessions is all about figuring out a way for O'Brien to have intercourse. It's pretty important to know that going in. There's lots of talk about other things, too, but this is a movie about intercourse. O'Brien is a poet, writing with a pencil in his mouth, and has friends and caretakers and people who populate his daily life. What he wants is sex, something he has not been able to achieve. He discusses his conundrum with his new parish priest, Father Brendan (William H. Macy) and they come to the conclusion that not only should he have sex outside of marriage, but that it's also okay for him to hire someone expressly for that purpose. Not every day you get permission to have sex for money from your priest.
The heart of the movie lies in the relationships formed and impacted by this intercourse quest. The relationships between O'Brien and Cohen-Greene, O'Brien and Father Brendan, Cohen-Greene and her husband (Adam Arkin) and O'Brien and his world. Sex becomes a transformative experience for the man, making him feel whole in a way that writing could not. Despite being confined to the medieval looking iron lung for much of every day, he is able to see himself as more than his disease, more like a "regular" man. Cohen-Greene is moved by O'Brien in ways she has never experienced in her professional life. She is clinical about her work – describing in her notes the difficulties of dealing with O'Brien's physical disabilities, but these sessions are vastly different from those to which she is accustomed. Even Father Brendan is rooting for him, waiting to celebrate the day O'Brien finally achieves full penetration. Seriously, everyone involved is eagerly anticipating that event.
The performances in The Sessions are top notch, with Hunt garnering a Best Supporting Actress Oscar nomination. Hawkes does a great job inhabiting the weakened body of O'Brien, spending all of his time lying down due to spinal abnormalities. It's hard to connect with an audience from such a position and Hawkes gives it a mighty go. Unfortunately, he doesn't entirely succeed, and is not helped by some cumbersome voice-over narration. That distance affects the entire film, giving it less emotional punch than it should have. Hunt is very good, completely without inhibitions and comfortable in a very revealing role. As she becomes attached to O'Brien her emotions are less well developed, furthering the distance between characters and viewer. Perhaps the best performance in the film is that of William H. Macy as Father Brendan. There is plenty of levity throughout the film (O'Brien is not a self-pitying man and indulges in plenty of witty banter) but it is Macy, with his drooping 1980s mustache and existential angst that steal that aspect of the movie. His support of the entire endeavor gives it just one more touch of the surreal optimism that surrounds the entire venture.
The film is based on O'Brien's own work, an article that was published in 1990. Writer/director Ben Lewin adapted the project for the screen, undoubtedly drawn to the project as a fellow polio survivor. Overall he does a very good job with a very delicate set of circumstances and some very unusual characters. The issue of emotional distance from the audience is one that was perhaps inevitable, given the inability for most of us to relate, on a very basic level, to the struggles O'Brien faces throughout his life and our general cultural tendency to discuss sex in a less clinical, less forward fashion. 3 stars out of 5 for The Sessions with a strong recommendation for anyone whose life has been touched by polio, less so for the masses.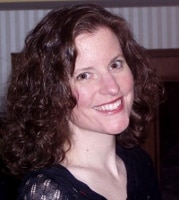 Sue reads a lot, writes a lot, edits a lot, and loves a good craft. She was deemed "too picky" to proofread her children's school papers and wears this as a badge of honor. She is also proud of her aggressively average knitting skills  She is the Editorial Manager at Silver Beacon Marketing and an aspiring Crazy Cat Lady.