"To love someone, you need to understand them…"
Main Cast: Bilal Baig, Amanda Cordner
Creators: Bilal Baig, Fab Filippo
I adore stumbling on a TV series and falling in love. Something I've never heard of – maybe something most people have never heard of. I also happen to have a soft spot for Canadian TV. The CBC seems to put out quite a few of these series (including Workin' Moms). My latest is Sort Of.
I came across Sort Of streaming on HBO Max, but it airs on CBC and CBC Gem in Canada. It is the story of Sabi. Sabi is a gender fluid 26-year-old trying to make their way through an inhospitable world. Their Pakistani parents don't understand them. Their relationship is not what they thought. Their jobs seem to upset people.
Sabi works two jobs. They are a nanny and a bartender. They are very close to the kids they care for and the mom who hired them. The bar is a gathering place for the queer community. Sabi is indispensable to both of her employers, yet their Pakistani family doesn't approve.
The series is about Sabi's journey in the world they have made for themselves. It's also about human relationships and how they form, regardless of gender identity, familial relationships, or societal expectations. Sabi's Muslim heritage comes into play several times, in unexpected ways.
The primary plot line of Sort Of involves the family for whom Sabi is a nanny. Bessy, the mom (played by Grace Lynn Kung) is in a serious accident. This sets in motion a series of events that change Sabi's job and their relationship with Bessy's husband Paul (Gray Powell) and the kids Violet (Kaya Kanashiro) and Henry (Aden Bedard).
Surrounding this chaos is Sabi's other job, their parents, their sister, and their best friend 7ven (pronounced Seven). So for Sabi it's perpetual chaos.
The heart and soul of this half-hour dramedy is Bilal Baig as Sabi. They are gentle, caring, and strong. They are also sick of the burdens placed on them for simply existing. Not having a confrontational nature, Sabi has trouble separating what they want from what people want from them. Baig is perfect. Soft-spoken but direct, they have an understated, unexpectedly sharp wit. They bring a remarkable empathy to Sabi that doesn't always serve them well.
Sort Of brings us into a world with which many of us are unfamiliar. It's a warm-hearted, engaging series with a non-binary main character living in a mostly binary world. Sabi is lovable in every part of their life. They are competent and confident in their work, exhausted by their family, and open to romantic relationships. Their friendship with 7ven is joyful and hectic. Their relationship with their mother is a combination of painful and hopeful.
Everything about Sabi as a person is brought into their job with Paul and Bessy and the kids. To see the differing levels of ease with which people interact with them brings home how exhausting it is to exist in a world that doesn't understand your struggles. Sabi's relief when surrounded by the queer community is palpable.
I loved the first two seasons of Sort Of. I love Sabi, and 7ven, and Violet and Henry. I feel Sabi's mom's efforts to connect with her child, and the very real obstacles in her path.
I don't know if I'm using the correct language to discuss this series or its characters (someone please let me know if I'm not). But for me, Sort Of is like being warmly welcomed into a world very different from my own. An exploration of love on many levels, it is sensitively written and beautifully acted. I highly recommend Sort Of for pretty much everyone.  
Sort Of has been renewed for a third season. Check out the trailer for Season 1.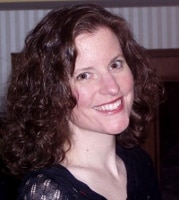 Sue reads a lot, writes a lot, edits a lot, and loves a good craft. She was deemed "too picky" to proofread her children's school papers and wears this as a badge of honor. She is also proud of her aggressively average knitting skills  She is the Editorial Manager at Silver Beacon Marketing and an aspiring Crazy Cat Lady.