"That's a heaping spoon of truth soup right there."
Main Cast: Jason Sudeikis, Brett Goldstein
Developed By: Jason Sudeikis, Bill Lawrence, Brendan Hunt, Joe Kelly
Do you ever find yourself a little reluctant to watch season two of a show you love? Ted Lasso Season 1 was so delightful I was a bit scared that the showrunners would be unable to catch lightning in a bottle twice.
I shouldn't have worried.
Ted Lasso Season 2 picks up a while after the end of season one, with AFC Richmond halfway through their first post-relegation season. They have managed the impossible: each of their seven games has ended in a tie.
Former phenom Jamie (Phil Dunster) is appearing on a Love Island type reality show. Roy (Brett Goldstein) has retired after his career ending injury and is coaching a team of small children, including his niece Phoebe. He and Keeley (Temple Juno) remain a solid couple.
Rebecca (Hannah Waddington) having given up her wicked ways, is a full supporter of the team and ready to start dating. After a mishap with a player, the team brings in sports psychologist Sharon Fieldstone (Sarah Niles). She and Ted could not be more different.
Ted (Jason Sudeikis) and his fellow coaches, Beard (Brendan Hunt) and Nate (Nick Mohammed) are determined to get this squad back into the Premier league.
So we've moved forward, but not too much and not to aggressively. The rapport we built with the characters during season one is uninterrupted but not stagnant. Once again, it's brilliant.
We get the chance, in season two, to continue our relationship with these usually lovely people. We start to see some of their warts, making them more human. We get to see more of their quirks, making them more delightful. I will never tire of the ways Roy Kent deals with his fame.
In fact, it's Roy who steals our hearts in season two of Ted Lasso. He is given ample room to grow and change in his new role as a retired star. Brett Goldstein is just fantastic blending his gruff exterior with his very sweet relationships with those close to him.
Keeley remains a wonder. Temple makes her honest and loyal, ambitious and caring, and very, very funny. Her hero worship of Rebecca is still as charming as it was in the first episode.
Of course we never tire of Ted. Jason Sudeikis makes this character both the center of the series and someone who happily lets others take the limelight. He has some struggles this season, making him even more sympathetic and relatable. I didn't think that was possible, but there it is.
Ted Lasso maintains its fairy tale detachment from the harshness of our current reality. It's a chance to relax in a world where villains are blood-thirsty, people are decent, and soccer (sorry, football) is everything.
There is nothing here not to like. There's even a Christmas special (it was an add-on when the season was expanded) and I can't recall ever seeing a better one. There are enough plot twists and potential bad guys to keep us rooting for our team and eager to see where season three takes us. Bravo, Ted Lasso, once again. You can see all of Ted Lasso streaming on Apple TV and a third season is in the works.
Looking for a little Ted Lasso merch? You probably need these socks.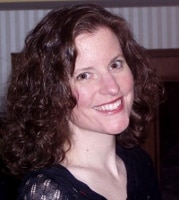 Sue reads a lot, writes a lot, edits a lot, and loves a good craft. She was deemed "too picky" to proofread her children's school papers and wears this as a badge of honor. She is also proud of her aggressively average knitting skills  She is the Editorial Manager at Silver Beacon Marketing and an aspiring Crazy Cat Lady.