That baggage won't fit in the overhead compartment
Main Cast: Kaley Cuoco, Michiel Huisman
Creator: Steve Yockey
I don't know what I expected Kaley Cuoco to do next. She's clearly a talented comedic actor but after 12 seasons as Penny on The Big Bang Theory it was hard to imagine her in another role. Such are the perils of long-running shows. But she has successfully broken free of any sort of typecasting with a masterful performance in The Flight Attendant.
Based on the novel by Chris Bohjalian, The Flight Attendant stars Cuoco as Cassie Bowden. Cassie takes full advantage of the perks of her job, partying in glamorous cities around the world. She also drinks too much, sleeps with strangers, and is generally not terribly responsible.
After a flirtation with a passenger (not allowed, Cassie) leads to a date in Bangkok (not allowed, Cassie), she finds herself in a very precarious, dangerous situation that she doesn't understand. Her attempts to figure out what happened lead her into a fascinating web woven of deceit and introspection.
The Flight Attendant has a lot going on in its eight episodes. The comedy/drama/thriller does not ignore a single aspect of its three genres. It isn't surprising that Cuoco is able to carry the comedic elements of Cassie's decompensation. The character is a reckless mess and Cuoco makes the most of it.
But Cassie is also carrying a lot of baggage and trauma. Examined through hallucination and flashback, we slowly unpack the pain she carries. It is here that Cuoco shines most brightly, forced to examine a past she wants to bury and confront her destructive coping mechanisms.
The supporting cast gets a lot of credit for keeping all of the moving parts together. Michiel Huisman is Alex, the disastrous date in Bangkok. He becomes part of Cassie's internal dialogue and a crucial partner in dissecting her current crisis and her troubled past.
Rosie Perez is a fellow flight attendant who owns a subplot that is tailor made for second season intrigue. T.R. Knight is Cassie's brother Davey. He loves her but her behavior and denial of their shared past has caused a terrible rift.
And then there is Annie, played just beautifully by Zosia Mamet. Annie is Cassie's long suffering best friend. She's also quirky and emotionally unavailable and smart as hell. Oh yes, and a lawyer. Cassie definitely needs Annie.
The scripts for The Flight Attendant are tight and smart, successfully adapting literary devices without sacrificing the integrity of the plotting. I haven't read the novel, but am now very interested to see how Bohjalian originally wrote Cassie's internal dialogue. The show keeps the action high and the mystery of that night in Bangkok fully alive throughout Cassie's ups and downs.
The first season of The Flight Attendant is a terrific, fast-paced roller coaster of intrigue and emotion with a liberal dose of dark comedy. There is a second season coming, but the first season is completely satisfying on its own. It is streaming on HBO Max.
More TV Thrillers
The Flight Attendant Season 2 ~ Behind Her Eyes ~ The One ~ The Sinner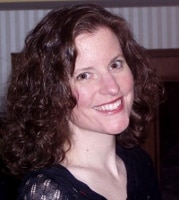 Sue reads a lot, writes a lot, edits a lot, and loves a good craft. She was deemed "too picky" to proofread her children's school papers and wears this as a badge of honor. She is also proud of her aggressively average knitting skills  She is the Editorial Manager at Silver Beacon Marketing and an aspiring Crazy Cat Lady.