And Where You Can Stream Them
First off, let's define "classic", shall we? In accordance with rules made up entirely by me, classic means the program ended its run before the year 2000. Yes, that's completely arbitrary. However, most of the great comedies from the last 20 years are already at the top of everyone's list. Do you need me to remind you that The Office and Friends and Parks and Rec are funny in this top 10 list? Probably not. But some of these shows you probably haven't thought about in a long time – or maybe you've never seen them. Well, now is the time. They are TV comfort food, something we all deserve.
10. I Love Lucy (1951-1957), streaming on Hulu
Premise: The hijinks of a housewife married to a Cuban band leader.
I think a lot of people would have put Lucy higher. It was a ground-breaking program – there weren't a whole lot of female leads on television (or anywhere else) in 1951. And there are aspects of it that are both hilarious and iconic, including star Lucille Ball's facility with physical comedy. But I was always bothered by Lucy's deference to Ricky, something that was perhaps typical at the time but hasn't aged all that well. If you can look past that, there is plenty of good fun to be found here. And this wouldn't be a classic sitcom top 10 without it.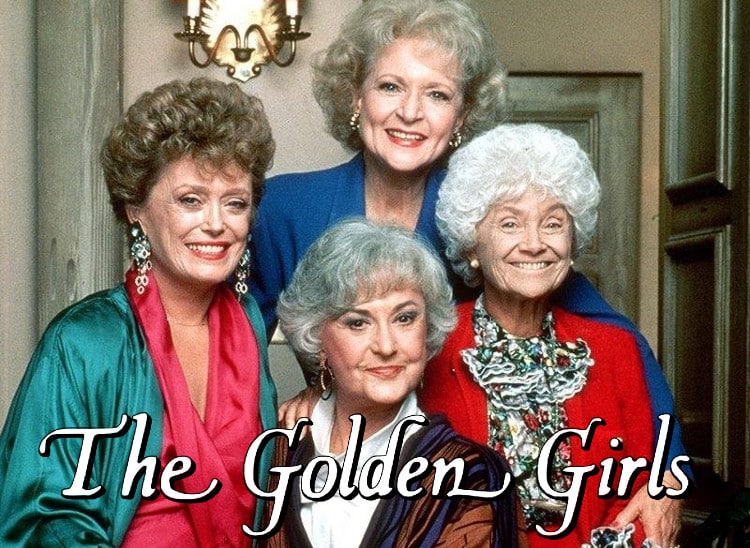 9. The Golden Girls (1985-1992), streaming on Hulu
Premise: Four older women sharing a home in Florida, hilarity and poignancy ensue.
I freely admit to watching this show and never telling a soul. I loved it. The characters, played by Bea Arthur, Betty White, Rue McClanahan, and Estelle Getty, gave a swift kick in the ass to the idea of boring grandmas. My favorite of the women was definitely Betty White as innocent Rose, in a role very against type for the woman who had played the acerbic Sue Ann Nivens on the Mary Tyler Moore Show.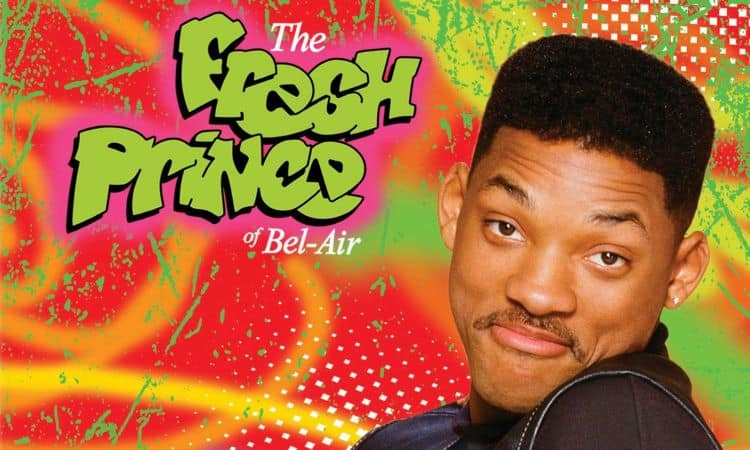 8. The Fresh Prince of Bel-Air (1990-1996), streaming on HBOMax
Premise: A teenager is a fish out of water when he moves in with his affluent relatives.
For a lot of us, Fresh Prince was our introduction to Will Smith. And it was an introduction that played to his every strength – funny, good looking, and talented but with a wild streak that kept the show from getting stagnant. Both the theme song and the Carlton dance will be forever etched in my memory.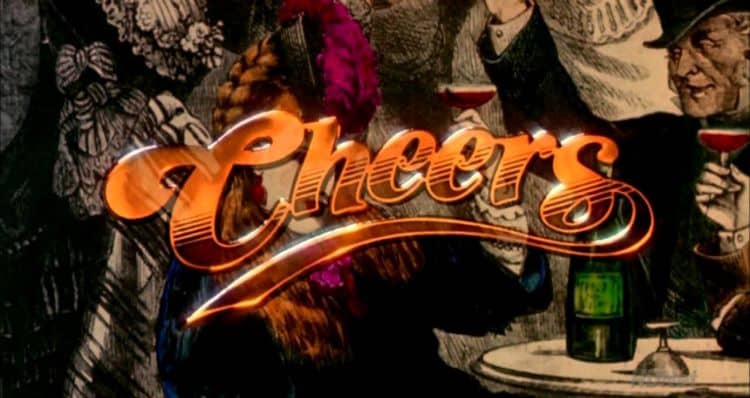 7. Cheers (1982-1993), streaming on Hulu
Premise: A down-on-her-luck intellectual takes a waitressing job at a Boston bar.
Cheers was a critical block in NBC's "Must See TV" Thursday night lineup. The general joviality of the regulars at the bar contrasted beautifully with the frequent flare-ups between Sam (Ted Danson) and Diane (Shelley Long). It's one of the few shows that can claim success in adding and replacing characters. Not so much Kirstie Alley, but Woody Harrelson, Kelsey Grammer, and Bebe Neuwirth. Grammer's spin-off, Frasier, would have a place of its own on this top 10 list had it not run past 2000.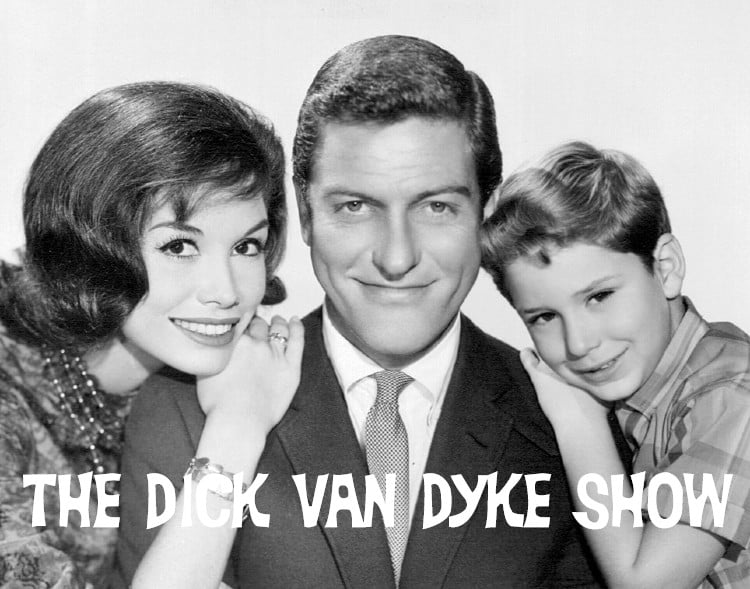 6. The Dick Van Dyke Show (1961-1966), streaming on Hulu
Premise: TV sketch comedy writer is funny at work and at home.
Dick Van Dyke is and has always been the epitome of the affable funnyman. He plays Rob Petrie in this series, and Mary Tyler Moore plays his wife Laura. The show bounces between the Rob's office and the Petrie's home, and is a true situational comedy. Each week there is a problem at work, an issue at home, something that creates chaos and comedy. Rob's coworkers, played by Rose Marie and Maury Amsterdam, add jokes and riffs to the mix that fit into the context of their jobs as comedy writers.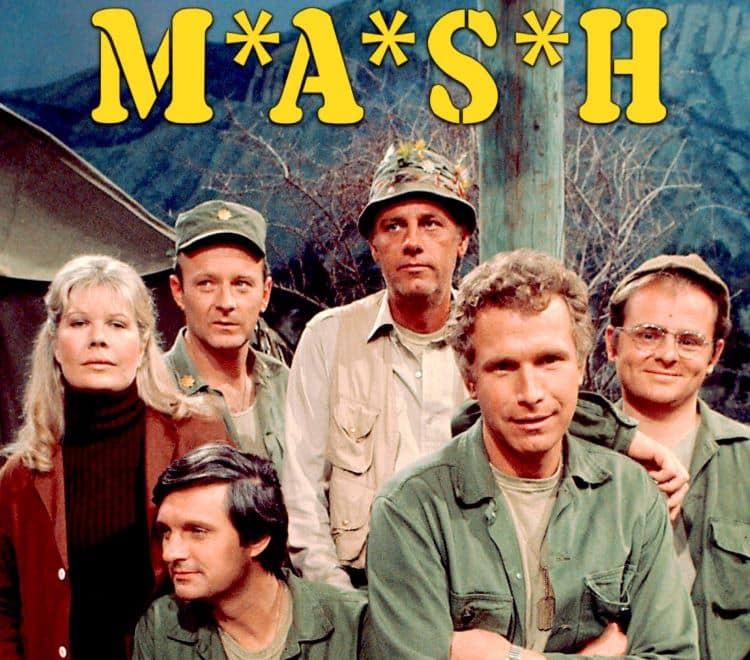 5. M*A*S*H (1972-1983), streaming on Hulu
Premise: Army doctors working in a surgical hospital during the Korean War.
There's part of me that wants to declare M*A*S*H the best sitcom of all time. But I recognize that I have an age bias – this is a show that my entire family watched when I was a kid, and I watched religiously in syndication for years after its original run. While the later seasons got stale and preachy, the original cast of Alan Alda, McLean Stevenson, Wayne Rogers, Loretta Swit, Larry Linville, and Gary Burghoff carry the satiric feel of the original movie (which itself was based on a book) right onto the small screen. One of my favorite things on television, ever, is when you can tell that Alda and Rogers are genuinely laughing during a scene.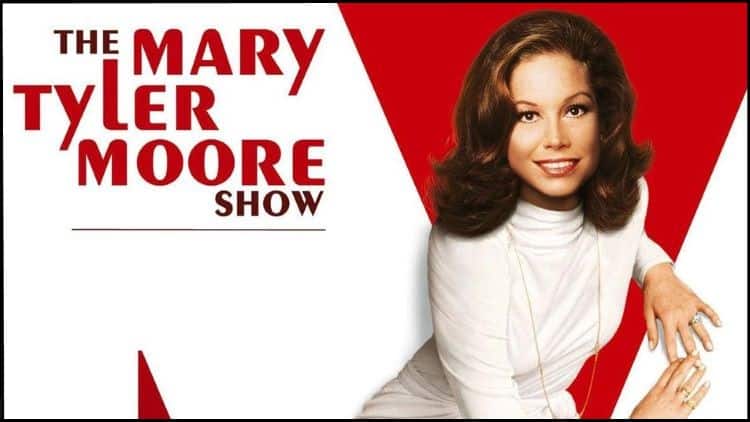 4. The Mary Tyler Moore Show (1970-1977), streaming on Hulu
Premise: A single woman moves to the big city of Minneapolis to be independent.
Mary Tyler Moore burst onto the TV scene with this show just as "women's lib" was working its way into the common vernacular. She played Mary Richards, a single woman working in a local news station and living in a small apartment building. Her struggles as a working woman living by herself were the primary focus, with a host of unforgettable characters backing her up. Ed Asner, Betty White, Ted Knight, Valerie Harper, and Cloris Leachman all added depth and dimension to what could have been a show with only one note. Instead, the writers and cast turned it into a top 10 classic, with Mary throwing her hat into the Minnesota winter air becoming an iconic TV image.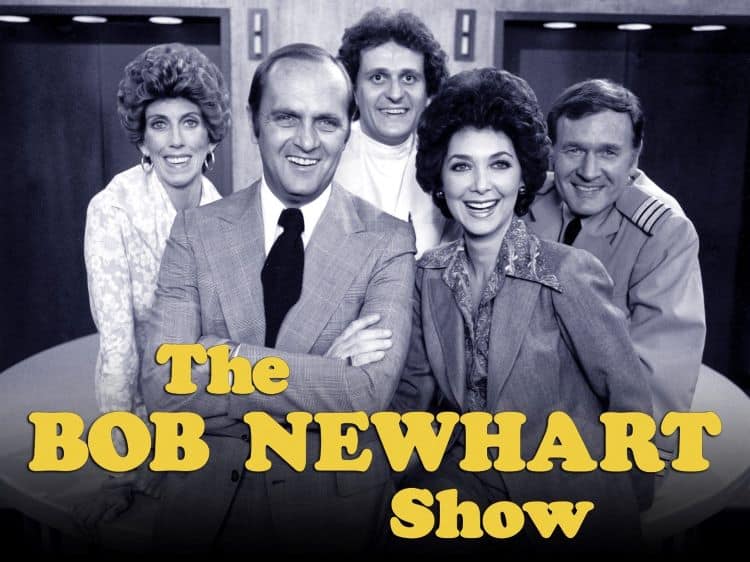 3. The Bob Newhart Show (1972-1978), streaming on Hulu
Premise: A psychologist lives and works in Chicago among eclectic friends and coworkers.
Bob Newhart and Mary Tyler Moore had contemporaneous shows each named for the actor instead of the character and it makes me think of them as almost one entity. But Bob Newhart was not a groundbreaking show about women's empowerment, or anything else. Rather, it was just plain hilarious and set up Newhart as the best straight man in the business. Surrounded by chaos and quirkiness, Bob was in his element as the singular voice of reason. That is what made the few episodes where he got to be the comic all the sweeter. He went on to star in another long running sitcom bearing his name, but for me, the original Bob Newhart Show is shiny top 10 comedy gold.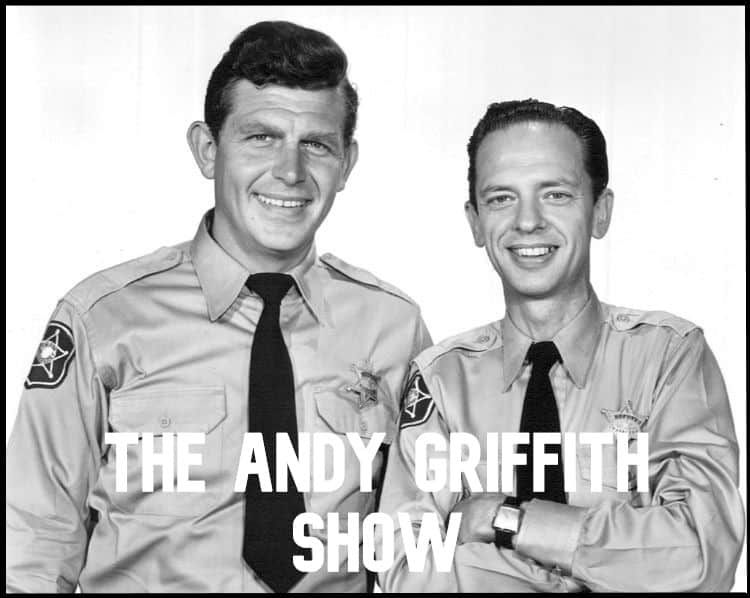 2. The Andy Griffith Show (1960-1968), streaming on Amazon Prime Video
Premise: A small town sheriff gently polices both his deputy and his North Carolina community.
Andy Griffith is balm for my weary soul. Honestly, this show is both wholesome and funny and has aged like a fine wine. Watching Andy deal with Barney, Opie (go you, young Ron Howard!), Aunt Bea, and the rest is like a master class in being a decent human being. The humor is largely gentle, the lessons largely learned, and the patience of Sheriff Taylor with the denizens of Mayberry is unparalleled. You will see a lot of cameo performances here (a young William Shatner, for instance) that are less cameo than they are pre-fame one-off performances. It is fun to watch for them while we wish fervently that a place as good natured as Mayberry had ever existed or will ever exist. It's an escape we deserve.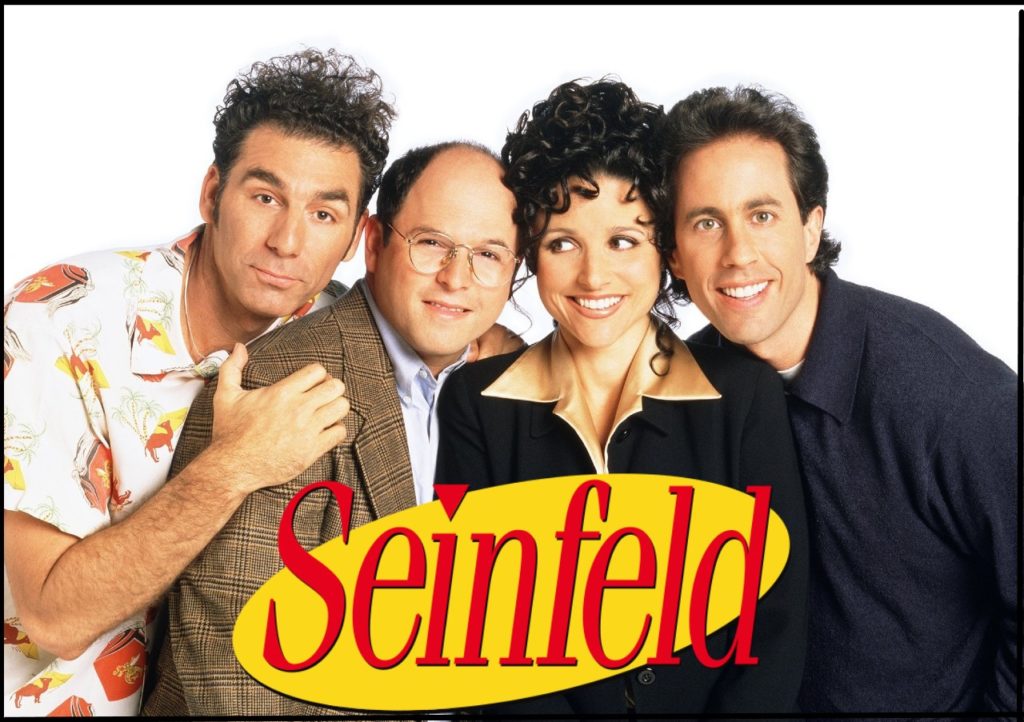 1. Seinfeld (1989-1998), streaming on Hulu
Premise: This is a show about nothing.
In a dramatic shift from my number two pick, I'm going to perch perhaps the most cynical sitcom in history at the top of this top 10. Starring Jerry Seinfeld as himself, and Julia Louis-Dreyfus, Jason Alexander, and Michael Richards as his friends, this cast of characters is at its core completely contemptible human beings. What makes the show work is the razor sharp writing and the absolute awareness of cast and crew that their characters are jerks. Their each and every flaw is exposed and displayed for our (and their) amusement, as if we're being let into a huge inside joke. The stuffing of multiple ridiculous and hilarious plot lines into every 30 minute episode is a work of genius, especially for a show that is famously about nothing. To this day I can pick a random episode and be delighted at which bits are in it. Just thinking about it makes me want a muffin top and a Snapple.
And there you have it. My personal top 10 classic sitcoms. You'll notice that Hulu is the absolute king of streaming for this genre. If you don't have access already, you can subscribe to the version with ads for only $6 a month and also get episodes of current network shows the day after they air. Right now, it's worth it just for the 8 of these 10 shows you can find there. These are programs that will let you escape for a little while into what feels like a much simpler, much nicer, and much funnier time. Enjoy them.
More Top 10 Lists
Top 10 Lists and Why We Need Them
Top 10 Netflix Original Series Part 1
Top 10 Netflix Original Series Part 2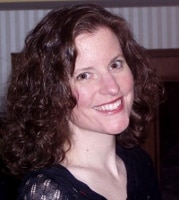 Sue enjoys over-mothering her adult children, riding her bicycle, and procrastinating. She is the Editorial Manager at Silver Beacon Marketing and an aspiring Crazy Cat Lady.