It's that time of the week, everyone! Our Everything Netflix page has been updated with the newest releases. We have Streaming dates, DVD releases, and some Amazon Prime Video, Hulu, and Netflix Canada dates as well! Something for everyone, that's our motto.
And it has been our motto since 2009, when we started posting Netflix release dates. 2009! It's a crowded field now with everyone pushing out streaming release dates, but we're the original, and still offer more content and program details than anyone else. In my humble opinion……*cough*
Would you like to get a free email every week chock full of all these new releases? Then you need our newsletter. You'll get a link to the updated Everything Netflix page, plus links to new reviews, a bit of my usual snark, and sometimes a cool contest or drawing. And it's FREE every Thursday, with our promise of no spam, ever!
Here are some highlights for the week of March 8-14:
Netflix Streaming
On My Block – Season 3 (March 11)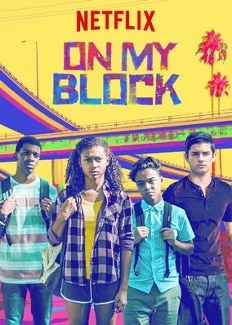 The critically acclaimed young adult series On My Block is back for a third season. I have no idea how this slipped under my radar, but I'm excited that there will now be three full seasons for me to binge.
Critics love the program for its smart writing, diverse cast, and focus on real life obstacles to coming of age. They also heap praise on the young cast. On My Block is now On My List.
Looking for more coming of age drama? Try the movie Love, Simon (available to rent on Amazon), or the Netflix series The Society.
Lost Girls (March 13)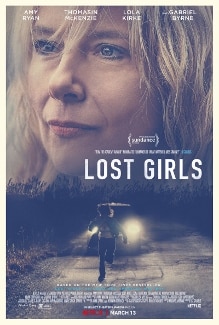 Lost Girls is based on a non-fiction book by author Robert Kolker. Amy Ryan stars as a mother searching for her missing daughter and discovering other related disappearances. Her search pushes law enforcement to investigate her discoveries.
I don't want to give more away. The book received quite a bit of critical acclaim and the movie has a good cast, including Thomasin McKenzie and Gabriel Byrne in addition to Ryan.
Looking for more movies based on real events? Try Selma (available to rent on Amazon) or the remarkable 12 Years a Slave (available to rent on Amazon)
Netflix DVD Releases
Uncut Gems (March 10)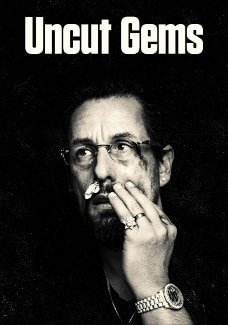 I'm a little embarrassed by how little I knew about Uncut Gems without some research. All I had heard was some complaining that Adam Sandler didn't get an Oscar nom, but that's not a lot, is it?
The movie is the story of a jeweler with a gambling habit that finds himself in trouble when a gem he was planning to use to pay debts is stolen. Interestingly, the lead was originally offered to Sandler, who passed (that was back in 2009). Then it went to Jonah Hill in 2017, and eventually bounced back to Sandler. Casting is like magic – I'm fascinated by it.
Looking for more movies about gambling? Try Casino Royale (streaming on HBO) or The Sting (available to rent on Amazon)
Click over now to check out the full updated page for more Netflix releases!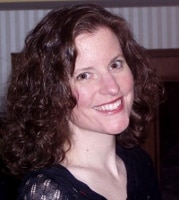 Sue reads a lot, writes a lot, edits a lot, and loves a good craft. She was deemed "too picky" to proofread her children's school papers and wears this as a badge of honor. She is also proud of her aggressively average knitting skills  She is the Editorial Manager at Silver Beacon Marketing and an aspiring Crazy Cat Lady.