The Classic Con
Main Cast: Robert Redford, Paul Newman
Director: George Roy Hill
One thing I truly love about period films is their ability to stand the test of time.  They have an inherent leg up on their present day competition by the simple virtue of presenting their stories in a time that's already dated when the film is released.  That said, some certainly weather better than others and The Sting perhaps among the best of all.
Starring Robert Redford and Paul Newman, The Sting was helmed by George Roy Hill, who had directed the pair 3 years earlier in Butch Cassidy and the Sundance Kid.  Hill captured lightning in a bottle once with Newman and Redford and made the extremely wise choice to give the people what they wanted with a second outing of the charismatic pair.
Instead of the west, this time Hill put the boys in 1936 Illinois, where they're con men and petty grifters.  Redford is Johnny Hooker, playing short cons with his partner Luther (Robert Earl Jones).  Things are fine until Luther announces it's time for him to retire and refers Johnny to a man by the name of Henry Gondorff.  He knows Johnny has talent in the grifting game and thinks that Gondorff is the man to help him set up bigger cons.  It isn't until one of their marks makes some serious trouble that Hooker goes looking for Gondorff.  He wants payback.  He also has nowhere else to go.
The pair enlist the help of grifters from far and wide in their efforts to set up and rip off one Doyle Lonergan (Robert Shaw) who runs a large numbers racket and has no qualms about using violence to get his way.  The film follows Hooker, Gondorff and their assembled collections of petty crooks, con men and thieves as they conceive and execute their elaborate plan to exact revenge on Lonergan were it will hurt him most – his wallet.
The Sting is filled with vintage Redford/Newman moments.  Newman is the more seasoned con man and Redford the highly motivated brash youngster with considerable talents but not enough discipline.  The pair is like a well oiled machine of perfect dramatic and comic timing as they play off each other's strengths and compensate for each other's weaknesses.  Their chemistry onscreen makes them perfect buddies and partners and their complicated endeavor gives each a chance to stretch some dramatic muscle along with the action and tomfoolery of the elaborate con.
The period costumes and sets do nothing but enhance the experience of The Sting.  Careful attention is paid to each and every detail from the passenger train to the quirky architectural details of 1930's office buildings.  Both Newman and Redford look dashing in their formal attire donned for the con and both look tired and haggard as the hard life of a grifter begins to weigh on them.  A dazzling white toothed grin from Redford and the twinkling blue eyes of Newman never fail to work their magic as we cheer them on in their criminal endeavors.
The Sting is just an all-around fun movie.  It's complicated enough that you need to pay attention (and fun that you can back up the DVD and catch little nuances you might have missed before) but not so ridiculous that you can't follow the plot.  It has some violence but is very, very tame by today's standards.  It feels old-timey both because it was made 40 years ago and because it was set 45 years before that.  The combination is like the sweet aging of a fine wine – it only gets better with time as we come to appreciate these two performers and their amazing chemistry on screen.
The other outstanding feature of this film is the score.  The music of Scott Joplin was fading into oblivion in 1972.  The Sting brought it roaring back into the popular consciousness and ragtime in general enjoyed a resurgence that still hasn't completely faded all these years later.  My kids (clearly not born in 1972) both recognized The Entertainer from the first notes.  The movie simply wouldn't be complete without Marvin Hamlisch's fabulous score.
Overall, The Sting is a must-see movie.  Not just for fans of the genre or Redford and Newman but as a piece of classic American film.  It won the Academy Award for Best Film as well as Best Director for Hill, Screenplay for David S. Ward, Music for Hamlisch and Editing, Costume Design and Art Direction.  It was a box office hit and still retains its charm 40 years later.  If you haven't seen it, you'll love it.  If you haven't seen it in years, you'll love it all over again.  5 stars out of 5.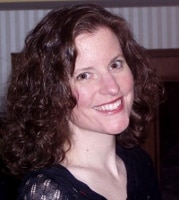 Sue reads a lot, writes a lot, edits a lot, and loves a good craft. She was deemed "too picky" to proofread her children's school papers and wears this as a badge of honor. She is also proud of her aggressively average knitting skills  She is the Editorial Manager at Silver Beacon Marketing and an aspiring Crazy Cat Lady.