It's that time of the week, everyone! Our Everything Netflix page has been updated with the newest releases. We have Streaming dates, DVD releases, and some Amazon Prime Video and Netflix Canada dates as well! Something for everyone, that's our motto.
And it has been our motto since 2009, when we started posting Netflix release dates. 2009! It's a crowded field now with everyone pushing out streaming release dates, but we're the original, and still offer more content and program details than anyone else. In my humble opinion……*cough*
Would you like to get a free email every week chock full of all these new releases? Then you need our newsletter. You'll get a link to the updated Everything Netflix page, plus links to new reviews, a bit of my usual snark, and sometimes a cool contest or drawing. And it's FREE every Thursday, with our promise of no spam, ever!
Movie Rewind is on Instagram!
There are always little bits and pieces of movie and TV news that I come across and can't fit into a post or the newsletter. So now you can find them on Instagram! Of course, I'll also let you know when a new review goes up. You'll find us there @movierewindofficial
Here are some highlights for the week of March 29-April 4:
Netflix Streaming
Coffee & Kareem (April 3)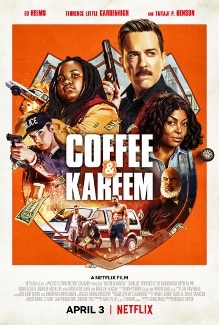 I'm not going to lie to you, Coffee & Kareem looks really, really stupid. It's the story of an inept doofus police officer who ends up partnering with his girlfriend's 12-year-old son to stop a major criminal conspiracy.
I know, I know. The kid doesn't like the cop (played by Ed Helms) and through various machinations ends up not only exposing the crooks, but being part of the action packed and hopefully hilarious ruckus that ensues. I can't help but like Ed Helms, and like the rest of the world obviously love Taraji P.Henson, so I'm hoping it isn't as dumb as its premise.
Looking for a fun buddy action comedy? Try Horrible Bosses (you can rent this one for just $1.99 on Amazon) or Paul (available to rent on Amazon)
The Iliza Shlesinger Sketch Show (April 1)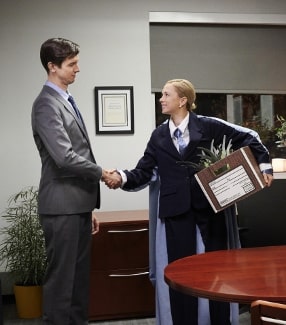 Nope, before you even ask, I have not ever heard of Iliza Shlesinger. It would appear that she is a comedian, and she has five different comedy specials already streaming on Netflix. I have seen none of them.
I have, however, watched the trailer for The Iliza Shlesinger Sketch Show and it is funny. Kinda gross and raunchy, but also very, very funny. I will definitely be watching this – it's the first season of her sketch show and why wouldn't I want to see that???
Looking for more very funny women? Try Bridesmaids (it's streaming on HBO and available to rent on Amazon) or Calendar Girls (streaming on Cinemax or available to rent on Amazon)
Netflix DVD Releases
Mr. Robot – Season 4 (March 31)
Mr. Robot is a weird, weird show. I got through the first two seasons but somehow missed the third (if you're in the same boat you can catch up on Amazon Prime).
This is the fourth and final season for Elliot and his super hacker alter ego. Rami Malek is great in this role and I definitely want to see how they end this wild ride.
Are you in the market for more mind bendingly weird TV? Try Altered Carbon or The OA (both have two seasons streaming on Netflix)
Click over now to check out the full updated page for more Netflix releases!
Iliza image courtesy of Netflix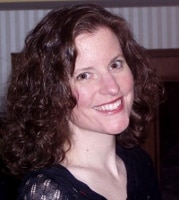 Sue reads a lot, writes a lot, edits a lot, and loves a good craft. She was deemed "too picky" to proofread her children's school papers and wears this as a badge of honor. She is also proud of her aggressively average knitting skills  She is the Editorial Manager at Silver Beacon Marketing and an aspiring Crazy Cat Lady.