It's that time of the week, everyone! Our Everything Netflix page has been updated with the newest releases. We have Streaming dates, DVD releases, and some Amazon Prime Video and Netflix Canada dates as well! Something for everyone, that's our motto.
And it has been our motto since 2009, when we started posting Netflix release dates. 2009! It's a crowded field now with everyone pushing out streaming release dates, but we're the original, and still offer more content and program details than anyone else. In my humble opinion……*cough*
Would you like to get a free email every week chock full of all these new releases? Then you need our newsletter. You'll get a link to the updated Everything Netflix page, plus links to new reviews, a bit of my usual snark, and sometimes a cool contest or drawing. And it's FREE every Thursday, with our promise of no spam, ever!
Here are some highlights for the week of March 15-21:
Netflix Streaming
All American – Season 2 (March 17)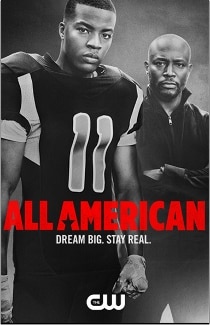 This series stars Daniel Ezra as a talented high school football player from South Los Angeles who is recruited to play for a swanky Beverly Hills school. It's a CW show based in the real life of NFL player Spencer Paysinger.
Created by April Blair (who is also a producer on You and Into the Badlands), the show has gotten good reviews and has been renewed by The CW for a third season.
Looking for more sports drama? Try Moneyball (stream on Hulu) or Bull Durham (Stream on Amazon – it looks like you might be able to watch it free with ads)
Self Made (March 20)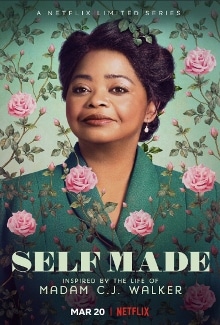 I love Octavia Spencer. She was fantastic in The Help, and honestly, in everything I've seen her in since. Self Made is the story of Madam C.J. Walker, the first self-made African American woman millionaire. She built her hair care company from the ground up, and this is her story. I can't wait to watch it!
Self Made is a four part limited series and also stars Tiffany Haddish and Carmen Ejogo.
Are you looking for more Octavia Spencer? Try Snowpiercer (streaming on Netflix) or Hidden Figures (available to rent on Amazon)
The Letter For the King (March 20)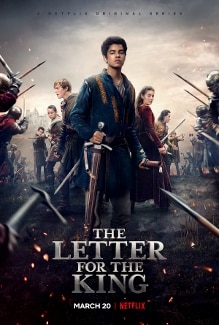 The Letter For the King is a family fantasy action series about a teenage squire, sent across his land (which appears to be a medieval fantasy land complete with kingdoms and…well, squires) to deliver a message to his king.
This is a series from the Netherlands, but it's in English. It looks like a sort of family version of recent bloody movies and series that tapped into the public's love of the wonderful world building available in really good fantasy.
Looking for more fantasy? You can watch Game of Thrones (of course) on HBO. Or Lord of the Rings (Two Towers and Return of the King are both streaming on Netflix). Looking for something newer? Try the Netflix original, The Witcher.
Netflix DVD Releases
Jumanji: The Next Level (March 17)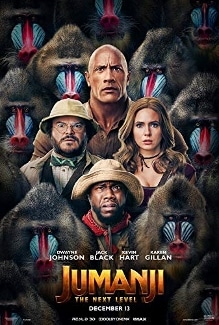 I have a confession. I saw the first one of these in the theater…and it was fun! I like Dwayne Johnson, and this is a great way for him to be both tough and funny. I don't watch a whole lot of action movies, but I like his.
Jumanji: The Next Level takes the gang back into the game, apparently to save someone. Mountains, deserts, and more craziness will undoubtedly ensue and I am here for it.
Are you looking for more action and adventure? Try Skyscraper (another Dwayne Johnson movie – you can rent it on Amazon) or get a little superhero-y with Deadpool (available to rent on Amazon)
Click over now to check out the full updated page for more Netflix releases!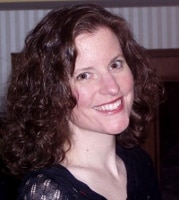 Sue reads a lot, writes a lot, edits a lot, and loves a good craft. She was deemed "too picky" to proofread her children's school papers and wears this as a badge of honor. She is also proud of her aggressively average knitting skills  She is the Editorial Manager at Silver Beacon Marketing and an aspiring Crazy Cat Lady.