These almonds are making me thirsty
Main Cast: Billy Bob Thornton, Nina Arianda
Creator: David E. Kelly, Jonathan Shapiro
I finally realized – during this season, I kid you not – why this show is called Goliath. Billy McBride – our disheveled, alcoholic, legal genius main character – is always taking on someone bigger and stronger. Why did it take me so long, you ask? I have no excuse. So here we are, in Season 3, and Billy is up against yet another…Goliath.
After the tumultuous events in Season 1 and Season 2 (no I'm not telling – you need to watch them, or at least read my reviews) Billy is still his regular, unhappy self, but his office is bustling. His now partner, Patty Solis-Papagian (easily my favorite character in the series, played by Nina Arianda), legal assistant Marva (Julie Brister), and sort-of legal assistant Brittany (Tania Raymonde) fill the small space and are joined by Janet (Lauren Tom) who has not stopped talking since she showed up in Season 2. That's a lot of activity for Billy and he really doesn't like it.
But he's back to lawyering. An old friend has asked him to look into a wrongful death claim and he sets out for the parched, drought stricken Blackwood County, in California's Central Valley. True to its name, Blackwood County is controlled by the Blackwood family and their enormous almond farm, which manages to have enough water while people's home taps are completely dry. Wade (Dennis Quaid) and Diana (Amy Brenneman) Blackwood are this season's Goliaths.
I really like the core cast of Goliath. Billy, Patty, and Brittany have come together as a team and their relationships and individual quirks are the heart of the show. Nina Arianda in particular has made her Patty into a work of art, fine-tuned with awkward exasperation into a character I adore. Billy is still Billy, and Thornton pulls us in with his combination of utter idiot and good hearted genius. Tania Raymonde's Brittany doesn't have a central role in the case this time, instead offering some much needed stability to Billy's daughter Denise (Diana Hopper). Shout outs to Paul Williams and Illeana Douglas whose small roles are both very well played and appreciated.
The villains are also solid in Season 3. Dennis Quaid proves that his turn in the disastrous Merry Happy Whatever was a script and direction issue more than an acting issue. He's good as Wade Blackwood and he's really learned how to adapt that boyish grin into a sinister sneer as he's gotten older. It's very effective. Amy Brenneman is fantastic as Wade's erratic, unstable sister. We've known since The Leftovers that she can be creepy as hell and she doesn't disappoint.
What does disappoint this time around is the storyline. Goliath has always had red herrings and twists, but season 3 just didn't quite come together as cohesively as seasons 1 and 2. There are a lot of interesting elements that get cast aside without adequate closure, I think because there's just too much going on. It's sad, because those elements are among the most interesting of the season – nearly all of them involving the very strange Blackwood family and those in its orbit. Maybe we'll learn more about them in the fourth (and final) season – the writers have done this before so fingers crossed. I hope so, because the end of season 3 feels a little rushed and incomplete.
Overall, I still really like Goliath and I'm glad it's returning for one more season. I would love to see a happy ending for the core characters, but that seems a bit much to ask considering all that's come before. But you never know. I also hope for a great Goliath for their final fight, and some insight into the fates of past antagonists. 3 stars for season 3, but with hopes for a hell of a season 4.
All three seasons of Goliath are available on Amazon Prime Video. Check out the season 3 trailer here.
More Goliath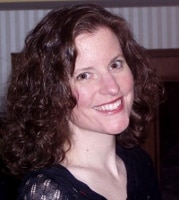 Sue reads a lot, writes a lot, edits a lot, and loves a good craft. She was deemed "too picky" to proofread her children's school papers and wears this as a badge of honor. She is also proud of her aggressively average knitting skills  She is the Editorial Manager at Silver Beacon Marketing and an aspiring Crazy Cat Lady.