Spoilers for Batman v. Superman: Dawn of Justice, Infinite Crisis, The OMAC Project, Flashpoint
"If you need to stop an asteroid, you call Superman. If you need to solve a mystery, you call Batman. But if you need to end a war, you call Wonder Woman."

–Gail Simone of DC Comics
New York City is in chaos. An army of monsters is marauding through the streets, killing everything they see. One of the monsters spies a frightened child and charges, only to have a sword erupt from its back. The child stares in awe, recognizing the warrior. The monsters roar, their fury palpable, but the child isn't afraid. Wonder Woman draws her blade from the monster and prepares to send the others back to Tartarus.
As one of the first female superheroes, Wonder Woman is easily one of the most famous superheroes ever created. So why has it taken her so long to get her own movie? Why was her film debut a glorified cameo in a bad crossover movie? Who is she anyway? Let's find out.
Princess of The Amazons: Wonder Woman's Origins
Green Arrow: "I think you'll make a great diplomat…leave your sword."

–Justice League
Debuting in 1941, Wonder Woman was created as a female counterpoint to heroes like Superman and Captain Marvel. She was born Diana, princess of Themyscira, the homeland of the Amazons. She discovered a man who had washed ashore, a U.S. soldier named Steve Trevor (Chris Pine in the upcoming Wonder Woman). She brought him to her mother, Queen Hypolita (Connie Neilsen will play her in Wonder Woman), who decided to return him to "Man's World".
Hypolita sent Diana with him as an ambassador, hoping to forge a connection with Man's World. Diana was given the Lasso of Truth and armor forged by Hephaestus. Arriving in the U.S. she soon wound up fighting crime, gaining the nickname Wonder Woman.
Wonder Woman was soon retconned as having been shaped from clay and granted life by the Greek pantheon. She started fighting mythological figures as well as supervillains. In one story she might be fighting Giganta and Cheetah; in others, she might battle Ares and Circe. She joined the Justice League and became an invaluable member.
Amazons Attack! Wonder Woman's Modern Stories
Wonder Woman: "I told you the world doesn't need Diana. The world needs Wonder Woman."
Superman: "And Wonder Woman killed Maxwell Lord."

Infinite Crisis
In the lead up to the book Infinite Crisis, the Justice League was betrayed by Maxwell Lord, a longtime ally of the League. Lord (played by Peter Facinelli in the TV series Supergirl) used his powers to control Superman's mind and made him attack Wonder Woman.
Briefly able to incapacitate Superman, she demanded to know how to free him. Lord, who was bound with the lasso, replied that the only way was to kill Lord. Given no other option, she snapped his neck. Unbeknownst to her, an artificial intelligence called Brother Eye had recorded the murder and broadcast it throughout the world.
Not knowing why Wonder Woman had killed Lord, people became afraid of her. Brother Eye sent swarms of OMAC's to slaughter the Amazons, who were forced to remove Themyscira from the world. As the crisis continued, Diana encountered a parallel version of herself.
The other Wonder Woman explained that Diana had spent so much time as a warrior that she had forgotten what it was like to just be herself. At the end of the crisis, Wonder Woman went into a one year exile to reconnect with people.
Wonder Woman was a major player in several event comics, but not always as a hero. In the series Flashpoint, she was one of the main antagonists due to Flash changing the past. She led her Amazons against Aquaman's Atlanteans in a war that was destroying the world. Flash eventually managed to fix what he had changed, but this altered the universe completely, resulting in the New 52 Reboot.
Spirit of Truth: Wonder Woman's Powers and Characterization
Wonder Woman: "We have a saying, my people. Don't kill if you can wound, don't wound if you can subdue, don't subdue if you can pacify, and don't raise your hand at all until you've first extended it."

– Wonder Woman
Wonder Woman has received many abilities from the Greek gods. Demeter gave her a connection to Gaia, granting her strength that rivals Superman's. Athena gave her knowledge and wisdom. Hermes granted her super speed and the ability to fly. Artemis gave her enhanced senses. Finally, Aphrodite gave her beauty and a kind heart.
She uses weapons and armor forged by Hephaestus and her signature Lasso of Truth. The lasso forces whoever is bound by it to tell the absolute truth, but can be broken if Wonder Woman cannot accept the truth that is revealed.
William Marston, Wonder Woman's creator, included the lasso as homage to the lie detector/polygraph test he helped invent in real life. She also wields a magic sword that's sharp enough to "shave electrons off of an atom" and can easily wound Superman.
Wonder Woman originally suffered from "Aphrodite's Law", which caused her to lose her strength if bound by a man. Because that is stupid, she eventually lost that weakness. Aside from a temper, she doesn't have any real weakness.
Wonder Woman is a caring and compassionate person, but threaten an innocent and you'll face a warrior with centuries of experience. She tries to help people find peace, even attempting to rehabilitate villains she fights. While she does seek peaceful solutions, she is willing to kill if there are no other options.
The Actresses Who Have Played Wonder Woman
Wonder Woman' s first television appearance was in, of all things, The Brady Kids, a spinoff of the Brady Bunch. That crossed over with Wonder Woman. WTF? Anyways, she was played by Jane Webb. She was a main character in Superfriends, where she was voiced by Shannon Farrnon. Wonder Woman's popularity reached new heights in the 70's when she got her own show, starring Lynda Carter.
Wonder Woman was introduced to a new generation in the 2001 television series, Justice League. She was a main character voiced by Susan Eisenberg. Wonder Woman made her film debut in Batman v Superman: Dawn of Justice, where she was played by Gal Gadot. This was a mistake, as her role was unimportant and felt like it was written with Catwoman in mind.
Studio executives had one chance to introduce Wonder Woman to casual, movie-going audiences and that shot misfired. Hopefully, Wonder Woman's own movie won't be as much of a disappointment
Didya Get All That?
Just remember that Wonder Woman is a mythological warrior who fights for peace.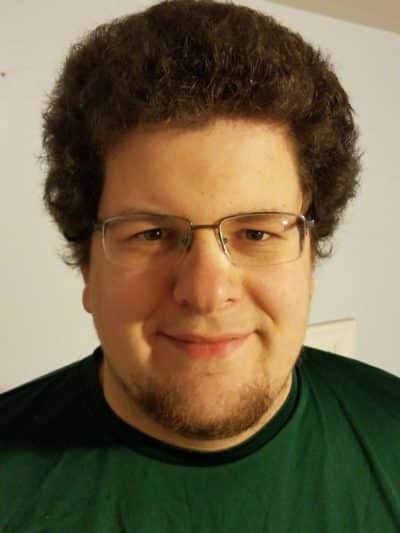 Jared Bounacos has written for Movie Rewind since 2016.