Seriously, I'm Binge Watching Shameless
I don't know how many of you have heard of the Showtime series Shameless, but whatever the number, it should be higher.  It's an American adaptation of a British show and stars William H. Macy as the unrepentant alcoholic father of 6 whose barely adult daughter is raising her siblings.
Set in Chicago, the show takes us into the life of Fiona Gallagher (Emmy Rossum) as she tries to keep food on the table and her younger siblings out of trouble in their downtrodden neighborhood on the city's south side.  In season 1 she meets a new man (Justin Chatwin), does anything she can to scrape together the money to pay the bills, worries about her father despite his (many, many) failings and manages to have a little fun once in a while.
Fiona's siblings include high school aged brothers Phillip (aka Lip) played by Jeremy Allen White, and Ian played by Cameron Monaghan.  Lip is whip smart, sarcastic, and good at coming up with ways to make a buck using his academic talents.  Ian works at a local convenience store and has a pretty big secret he's keeping even from his older brother.  Debbie, Carl and toddler Liam make up the rest of the family (Carl is a budding sociopath, in a good way, sort of).
Down the block live Veronica and Kevin.  Kevin owns the local pub where Frank spends a great deal of his time.  V is Fiona's closest friend and the couple helps out when they can.  They also have tons and tons and tons of sex.
In fact, there is a lot of sex in general on Shameless.  And lo and behold, they're all shameless about it.
Additional characters include Joan Cusack as the agoraphobic home-bound mother of Lip's friend (with benefits) Karen, and Mickey and Mandy Malkovich, a pair of delinquent siblings from the neighborhood.
What I love about Shameless is that it completely lives up to its name – there is nothing they won't discuss, no taboo they won't challenge, nowhere they won't go.  Shamelessly.  And somehow it works, coming together to be funny, sweet, occasionally touching, sometimes tragic and always, always chaotic.
William H. Macy appears to be having the time of his life playing rapscallion Frank Gallagher.  He's almost always drunk, usually belligerent, kind of filthy and just an all around dirt bag.  He's funny and pathetic and horrifying all at the same time.  This isn't comedy for the faint of heart – know that going in and you'll be fine.  Lots of bad language, drug and alcohol use, nudity and sex.  Perfect!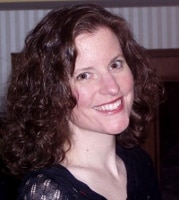 Sue reads a lot, writes a lot, edits a lot, and loves a good craft. She was deemed "too picky" to proofread her children's school papers and wears this as a badge of honor. She is also proud of her aggressively average knitting skills  She is the Editorial Manager at Silver Beacon Marketing and an aspiring Crazy Cat Lady.