From 5 to 10, more to love…
Now that we're mere days from Oscar, let's take a look at the movie nominated for Best Picture.  Since last year's switch from 5 nominees to 10, things have gotten a little more interesting.  It isn't like any more have a chance of winning, but I like the exposure the nomination gives to some really quality movies that would be largely ignored otherwise.  I don't love everything about the increase, but I do like that.
So what do I not like?  I don't like that Toy Story 3 is taking up a slot in both Best Picture and Best Animated Film.  Honestly, I think they should have been asked to choose one or the other and take their chances.  Same for any movie submitted for Best Picture and Best Foreign Film.  TS3 has the Animated Film Category locked up – why get greedy?  In fact, maybe the double nomination will cost them Animated Film.  Who knows?  It's a strategy that could easily divide Academy voters and leave Pixar empty handed on Sunday.
Let's take a quick look at the 10 Best Picture Nominees:
1) Black Swan
2) The Fighter
3) Inception
6) 127 Hours
8 ) Toy Story 3
9) True Grit
10) Winter's Bone
So what would the nominee list have looked like had they stuck with the traditional 5?  In other words – these are the movies that I don't really think have a prayer come Sunday:
Toy Story 3, 127 Hours, Winter's Bone, The Kids Are All Right and The Fighter
I already told you why I think TS3 is out – now on to the others.  127 Hours is mostly an adventure.  Gritty, uplifting and shocking, but mostly adventure and triumph of the human spirit.  Danny Boyle struck gold with Slumdog Millionaire, but I don't think 127 Hours has quite enough heft (or quite enough cast members) to make the cut.
Winter's Bone is a very, very good movie – one of those that I'm glad is getting the recognition of a nomination.  But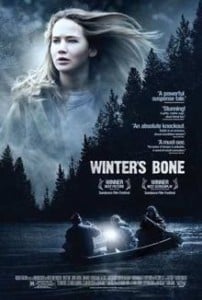 it's spare, bleak and with no big names it's not really a contender.  Jennifer Lawrence also got an Actress nod, which also makes me happy, but the movie still isn't going to win.
The Kids Are All Right had a lot of early Oscar buzz.  I still think Annette Bening is a favorite for Best Actress but the movie just isn't that good.  With the release of The King's Speech and True Grit, I think it got knocked out of contention.
The Fighter is too much of a genre film and it was produced in part by Mark Wahlberg.  I like Mark Wahlberg and Christian Bale did get a Supporting Actor nod for the film, but I don't think the filmmakers have enough cred to knock out the Coens' True Grit, the other movie hanging on by a thread.
Even with 10 nominations, in reality I think the race comes down to 2 movies: The Social Network and The King's Speech.  The Social Network looked like the critical darling for a loooong time, but Colin Firth's beleaguered king  is knocking the socks off audiences, critics and award shows.  Black Swan may have an outside chance but seems to have lost some of its original steam.  That's too bad, since I loved it.
But honestly, if I got to pick which of these 10 movies topped all the others on sheer creativity, production values and entertainment, I would choose Inception.  I don't think it's going to win – it just doesn't scream OSCAR like The Social Network and The King's Speech (and Christopher Nolan got snubbed for Best Director, humph) – but it's a hell of a ride and I would see it again in a heartbeat.  Also, Joseph Gordon-Levitt rocks my world – how can that little twirp from 3rd Rock from the Sun have turned into such an amazing actor?  I would even consider buying Inception – something rare and wonderful in my thrifty world.  If you haven't seen it, treat yourself, it's great mind-bending fun that has a whole lot of replay value.
While I still have a few days it's time for me to choose my Oscar snacking menu and make sure my favorite jammies are clean and ready to go.  Right now I'm thinking brownies.  I believe presenter Robert Downey, Jr. would want that for me.
So which one do you think will win?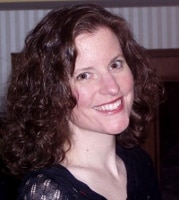 Sue reads a lot, writes a lot, edits a lot, and loves a good craft. She was deemed "too picky" to proofread her children's school papers and wears this as a badge of honor. She is also proud of her aggressively average knitting skills  She is the Editorial Manager at Silver Beacon Marketing and an aspiring Crazy Cat Lady.