Want more Hoarders? Get it here!
I'm quite sad that Hoarders is over for this season, even though I know that basic cable "seasons" are freaky and there will be more this year at some point. But in the meantime, we fans need MORE HOARDERS!
To hold us all over, I decided that it was time to learn a little more about our Hoarders friends. The therapists, the organizers and even some of our favorite moments. So right here on Movie Rewind is a brand new Hoarders Page! It has an overview of the show (fine, it's filled with my opinion), profiles of the experts, highlights/lowlights and general Hoarders weirdness and a section where you can find links to all the posts here on Movie rewind about our beloved hoarders. Want to know more about Robin Zasio or Matt Paxton? Find highlight moments from Season 1? You can find it all here.
It's quite a fancy page, much like its Netflix cousin. It has tabs, sections and lots of pretty coding to make it all possible. Frankly, it makes me happy just looking at it. I call is Everything Hoarders.
This will be a constantly changing, evolving page as new experts show up, new episodes inspire inclusion as highlights and I feel compelled to write more posts about the show and its brethren; Hoarding: Buried Alive and Clean House.
So until the next mini-season begins, satisfy your Hoarders cravings with Everything Hoarders. I know I will! Let me know here if there's anything else you want to see included and I'll do my best to oblige. I'm here for you, Hoarders fans!
Oh, just in case you didn't catch any of my excessive links, here's where you can find Everything Hoarders: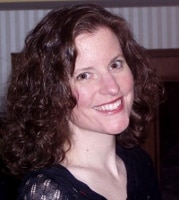 Sue reads a lot, writes a lot, edits a lot, and loves a good craft. She was deemed "too picky" to proofread her children's school papers and wears this as a badge of honor. She is also proud of her aggressively average knitting skills  She is the Editorial Manager at Silver Beacon Marketing and an aspiring Crazy Cat Lady.