Season 6 Opener Showcases New Features
It's back!  The primo TV hoarding show, A&E's Hoarders, debuted it's sixth season on Monday with a few new wrinkles.
You're probably thinking – and correctly so – that's it's more people and their morbid (and massive) collections of stuff.  But there were a few twists in the episode that make me think that there are changes afoot in Hoarderland.
What's Up, Doc?
First off, Dr. Melva Green is back.  She was new last season and I'm glad to see her featured in this first episode.  She's a psychiatrist (I believe the only medical doctor on the show) specializing in anxiety disorders and hoarding.  She was perhaps a little slow in getting her footing last season but came out of the gate running as she dealt with victim-playing hoarder mother Debra and her husband and sons.
Dr. Robin Zasio is also back and remarkably did not grate on me as much as usual.  Her hoarder, Patty, was a formerly abused and traumatized wife who had one of those disgusting trash packed houses that bring Matt Paxton out of the woodwork.  And speaking of Matt Paxton…
Slumber Party?
Mr. Paxton does something completely different with hoarder Patty's house.  He sleeps there.  By himself.  It's like one of those horror movies where the protagonist is dared to spend a whole night with the ghosts and terrors of the haunted house.  Paxton was looking to gain insight into what it felt like to live in this particular house to help him see the world through the eyes of Patty.  He was thoroughly creeped out by the experience (and the dog poop) and came away with a sense of the deep sadness that living in that kind of squalor had to bring.
I have no idea if this is going to become a routine part of the show, but it was an interesting experiment and a twist on the usual formula.
Talk Therapy
More time was spent this episode focusing on the therapy aspect of each hoarding situation.  Dr. Zasio helped Patty begin to deal with the difficult emotions and memories of her abusive marriage and Dr. Green helped Debra decide if she really wanted her marriage and family to stay intact or if she was willing to see it all fall apart.  Both therapists delved deep into the psychology of their particular hoarder, making the show less formulaic and, as a result, more interesting to those of us who have now seen many dozens of hoarded houses get cleaned up while families bicker.
Do You Have the Time?
In at least one of the cases presented in the Season 6 opener, the team had more than the standard 2 days to deal with the hoard.  Though it wasn't specifically stated, I suspect the same was true for both.  Too much got done for it to have been 48 hour job.
This is a very welcome change, one that I hope the show adopts for the long term.  Allowing more time allows more therapy, more insight into the psychology of the hoarder, more progress and less appearance of hit and run pseudo-help in order to make a TV show.  Participants have always been offered aftercare but with more time actually allotted to the days of the clean-up we got to see the relationship grow between therapist, organizer, hoarder and family.  It makes it far more believable that the show is in the person's life for more than just a few days and really does have the desire to help and not simply exploit.  An excellent change, Hoarders!
More Hoarders!
The first episode of Season 6 gives me hope that Hoarders is going to shake things up and make the show more involved and as a result more interesting (and slightly less depressing).  I've watched a lot of hoarding shows and this is still my fave, so I'm glad to see it evolve – it was getting endlessly repetitive and even I was starting to get bored.  The changes I saw in the Debra/Patty episode gave me hope for a more interesting show going forward.  You can find more hoarders and hoarding shows on Movie Rewind at Everything Hoarders.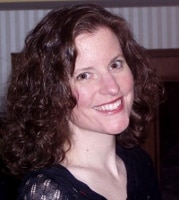 Sue reads a lot, writes a lot, edits a lot, and loves a good craft. She was deemed "too picky" to proofread her children's school papers and wears this as a badge of honor. She is also proud of her aggressively average knitting skills  She is the Editorial Manager at Silver Beacon Marketing and an aspiring Crazy Cat Lady.