Show me the hoarding!
You all know I'm fascinated by hoarding shows, I've written about them many times. I've even gone so far as to compile a whole page, called Everything Hoarders, that runs down the therapists, the organizers, highlights, the whole kit and kaboodle.
I didn't start in that deep – I started with a little compare and contrast, back when there was more than one hoarding show on the airwaves. But these things take on a life of their own and pretty soon I had all sorts of hoarding content. You might even say I was…hoarding it.
But then it all ended. Hoarders was cancelled, Hoarding: Buried Alive was cancelled, Clean House was cancelled. I moved on. Sadly, but I moved on.
But moving on is overrated because…
A&E Brought Hoarders Back!!
I had moved so far on that I didn't even know – season 10 actually aired in MARCH. But now I'm catching up and I can tell you that the first episode is one of the most interesting I've ever seen.
For those of you who, like me, missed this amazing comeback, I have good news. It isn't airing in re-run on A&E, but if you have a cable subscription, you can download the A&E App for free! And you can watch all the Hoarders you want, including every episode of season 10. The app is a little clunky, but it's perfectly functional. You can also catch a few old seasons on Hulu, and all 8 seasons of Hoarding: Buried Alive on Amazon Prime Video.
Watch this space!
Well, I mean watch this site, because I'll be reviewing all of season 10 shortly. If episode one is any indication, it's a doozy.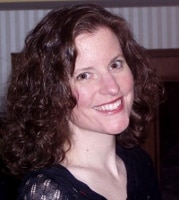 Sue reads a lot, writes a lot, edits a lot, and loves a good craft. She was deemed "too picky" to proofread her children's school papers and wears this as a badge of honor. She is also proud of her aggressively average knitting skills  She is the Editorial Manager at Silver Beacon Marketing and an aspiring Crazy Cat Lady.