Vote On Vince Flynn's Consent to Kill Lead
Okay, people.  We know you're looking forward to the movie version of Vince Flynn's novel Consent to Kill.  We also know that there are strong feelings and much anticipation about who should play lead character and major badass Mitch Rapp.
So we're going to give you, the fans, the chance to vote for the best actor for the role.
Movie Rewind wants to know who you think should play Rapp.  First, pick your favorite three choices.  The three actors with the most votes will then make the finals and everyone picks the Big One, the one actor who more fans want to see play Mitch Rapp than any other.
And who knows?   Maybe Vince himself will stop by.  We already know studio types subscribe to our feed because, well, we can see them.
Hey, maybe Eric Bana's next door neighbor is a faithful reader.   You just never know.
So get to clicking, campaign for your favorite, get your friends and fellow fans over here to do the same and if you choose "other" tell us your choice in a comment.  I can tell you that I will turn down the role if it's offered to me, so do not feel pressure to write me in (though I am an obvious choice).  I don't know about George, he could probably kick some Mitch Rapp butt.
[poll id="25″]
Okay, fine, I put in the last one just for myself.  Be thankful that I didn't use it as an excuse to post another picture of RDJ.  So come on now, LET'S VOTE!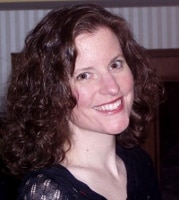 Sue reads a lot, writes a lot, edits a lot, and loves a good craft. She was deemed "too picky" to proofread her children's school papers and wears this as a badge of honor. She is also proud of her aggressively average knitting skills  She is the Editorial Manager at Silver Beacon Marketing and an aspiring Crazy Cat Lady.