She's tougher than you think…
Main Cast: Henry Cavill, Freya Allen
Creator: Lauren Schmidt
When we last visited the world of The Witcher, season 1 came to a close with the joining of three storylines – and three timelines. As we embark on the new adventures of season 2, our characters seem poised to live out their destiny as their timelines merge and The Continent sees massive upheaval.
If you haven't watched any of The Witcher, for goodness sake don't start here. Go back and watch Season 1 or you'll be completely lost. Honestly, even if you do watch season 1 you'll be a little lost, but in a good way.
Season 2 opens with Geralt (Henry Cavill) and Ciri (Freya Allen) finally finding each other after the great battle of the mages and Northern Kingdoms against Nilfgaard at Sodden. Yennefer (Anya Chalotra) has unleashed her chaos at an unthinkable price.
Geralt takes Ciri and heads to the safety of Kaer Mohren, the safe house (safe fort?) for Witchers in the winter. Meanwhile there is much mischief brewing across the Continent with politics clashing with magic and monsters and destiny.
Much of this season is dedicated to the evolution of Ciri from a sheltered princess to a determined young woman with untapped powers. Under the watchful eye of Geralt and the other Witchers she tests both her courage and her chaos.
The second season of The Witcher is thematically very different from the first. We've moved from three main stories to a more singular focus. This is both a good and bad turn of events.
On one hand it's nice to be in one timeline. It's less fragmented and confusing. On the other hand, Ciri's storyline has to carry a lot of weight.
While it's nice to know when and where we are, Ciri's story doesn't move quite quickly enough to maintain the pace of the entire show. All of the other characters are devoted to her arc in some way and we don't learn enough about her to understand such focus.
We also lose some of the elements that made the first season of The Witcher such fun. Jaskier the bard (Joey Batey) doesn't show up until halfway through the season and he is sorely missed.
The banter between Geralt and Jaskier gave the first season some much needed levity. Similarly, the romance between Geralt and Yennefer gave both characters some vulnerability. Without those elements, season two feels a little stiff.
Combine those issues with Ciri's unsatisfyingly paced quest for identity and the season isn't as engrossing as the first. It isn't bad – the performers are still very good and the material is very fun – but it is a bit of a sophomore slump.
Hopefully, the showrunners will get on with Ciri's story and incorporate some of the lighter elements that we all enjoyed in season one back into the next outing. Overall I enjoyed the season, but I know from season one that the series can be fuller and richer. I look forward to where we will go in season three!
The Witcher – Seasons 1 and 2 – is streaming on Netflix. If you're looking for more Witcher while we wait for Season 3, try the books by Andrzej Sapkowski. Start with Book 1 – The Last Wish, or dive into the entire 8 book series.
~~~~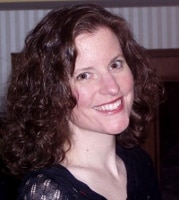 Sue reads a lot, writes a lot, edits a lot, and loves a good craft. She was deemed "too picky" to proofread her children's school papers and wears this as a badge of honor. She is also proud of her aggressively average knitting skills  She is the Editorial Manager at Silver Beacon Marketing and an aspiring Crazy Cat Lady.