Swamp Fox
Main Cast: Daisy Edgar-Jones, Taylor John Smith
Director: Olivia Newman
Tom, my tour manage/roadie extraordinaire has got my touring version of The Best Little Whorehouse in Texas, retitled Chicken Strips and Ranch Dressing to draw a more wholesome crowd as most of our venues are church worship spaces, set up and ready to roll here at the Shining Love Church and Espresso Lounge. We're someplace called Newnan, Georgia, wherever that may be. As long as there's a Hampton Inn and an Applebee's I can survive most anywhere. I just have to ask for a couple of extra shots of tequila on my fiesta lime chicken to make sure it's palatable.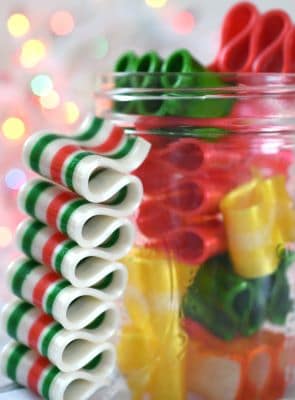 We have managed to solve the problems of the hard candy projectiles during "Hard Candy Christmas". We've replaced the round hard candies with individually packaged ribbon candy which we found in the back corner of the local Dollar General. A few test fires showed that it shatters anytime in hits something solid. Perhaps it was a little more stale than we thought.
The set is a little large for the worship space, so we've had to cut some scenic elements as they were not able to fit around the tabernacle and the fly space is much less than our specifications call for. We can't use the lockers for the big male chorus Whomp and Stomp number so I've written a brief little transition scene explaining why they're changing from uniforms to civies in a nearby church nave rather than the more usual locker room (an unexpected natural gas leak and explosion at the stadium) and that way we can do a little environmental staging by having the chorus boys do their dressing and undressing in the aisles between the pews, really bringing the audience into the show. We ran the number during our spacing rehearsal this afternoon and a number of members of the ladies' auxiliary who were there to do something with the flowers (we open right after a funeral) were simply transfixed by what they were seeing. I wasn't able to catch all their remarks on their rapid departure but 'Oh My Lord Jesus!' was definitely one of them and you can't get a higher accolade than that.
As we had a few hours to spare before the evening show as the funeral service would be taking the later part of the afternoon, I used the little break to venture into town in search of a film. I soon found the Regal Georgian theater, which sounds like it ought to be manned by staff dressed up as Jane Austen characters with cute little Chippendale chairs for seating, but it is a perfectly ordinary suburban multiplex with stale popcorn and surly teens behind the counters. My choice for film was Where the Crawdads Sing based on the novel by Delia Owens that was on everyone's book club list a few years ago. I read it and looked into an option for adapting it into a musical in which I would star as Kya, but the literary agent for Ms. Owens would not hear of us having an actual chorus of singing crayfish on stage and, without that coup de theatre, what was the point? They had no liquor at the counter, so I bought a large diet Mountain Dew and fortified it from the hip flask I had concealed in my garter.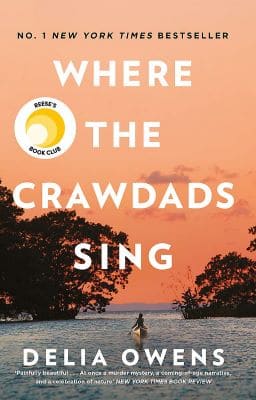 Where the Crawdads Sing was a huge hit as a novel as it was one of those books that crossed genre lines and could appeal to multiple audiences. It's a coming of age tale. It's a natural history of the marshes of the North Carolina coast. It's a murder mystery. It's a romance.
It's the story of young Catherine Danielle Clark (Daisy Edgar-Jones), nicknamed Kya who through a series of misfortunes, finds herself living alone in an isolated house in the swamps. She's raising herself with a little help from the shrimper's son Tate (Taylor John Smith) and the couple who run the colored folk's grocery (Michael Hyatt and Sterling Macer Jr).
Kya is intelligent and observant but isolated from the local town folk who fear the 'swamp girl' as an outsider. Tate is pretty much her only friend. He teaches her to read and write and helps her understand her gifts for biology and ecology. But Tate leaves for college, leaving her alone again and the town bad boy, Chase (Harris Dickinson) starts to woo her and ultimately betrays her.
One day Chase is found dead in the swamp having fallen from a forest service watch tower. Is it an accident or murder? The police arrest Kya for murder even though she has a strong alibi. Enter southern lawyer Tom Milton (David Strathairn), graduate of the Atticus Finch school of law. Will he be able to get her off? Will Tate, now returned from his studies, find true happiness with Kya? Will the crawdads sing in two or four part harmony? Only the end of Where the Crawdads Sing will let us know.
The film is extremely faithful to the book, even following the out of chronology flash back structure so that we start with the discovery of Chase's body and move back and forth between Kya's childhood and her older life a couple of times. Fans of the novel will be happy that most of their favorite moments have been dramatized but those that like it best as a murder mystery will be a bit disappointed as the dramaturgy of the whodunnit and howdunnit elements is seriously lacking and viewers who have not read the book may be a bit perplexed by the developments at the end.
This strikes me as odd as the trial/courtroom sequences dominate the second half of Where the Crawdads Sing. I suppose I'd have to confer with screenwriter Lucy Alibar and director Olivia Newman on why they made those choices. One positive from them, as they are both women working in the male dominated film world, is a strong female/feminist point of view. It's very much a story of a woman's journey and the men are merely supporting players to her maturation and development over time.
Most of the supporting players have underwritten characters. Tate and Chase as competing love interests are distinguishable mainly by their hair color. The couple that runs the grocery and who are Kya's mentors and protectors aren't given nearly enough screen time to establish their relationship and what they think of Kya. The humble grocery must have a large back room we never see with all the latest Revlon and Maybelline products as Kya has lovely soft eye makeup and multiple hair products throughout the film, no matter how deep into the swamp she goes.
The exception is David Strathairn who stops just short of chewing the scenery and was likely sending in the dailies to Scott Rudin for consideration of the new Broadway production of To Kill a Mockingbird. Ms. Edgar-Jones, in the central role, is lovely and embodies the character's deep fears from a lifetime of abandonment and inner strength from having to make a go of everything on her own.
The cinematography (Polly Morgan) of the coastal Carolinas is lovely. We start to get a sense of the ecosystem and feel of a particular place and understand how Kya and the swamp are, in many ways, symbiotic creatures. She has learned to live by observing the natural world around her and taking cues from what she finds there.
I have read some third wave feminist critiques of the story about Kya being a more reactive character than active one. The story is set predominantly in the 1950s and 60s where that was how women, especially uneducated women, were straitjacketed by society into needing to be reactive to survive. Kya can't be judged by 2022 standards.
Where the Crawdads Sing is well made, engrossing, has a star making lead performance, and has a bit of something for anyone, so it's certainly worth a matinee ticket.
Fancy shoes. Feather exchange. Jailhouse cat. Gratuitous lollipop. Red wool cap. Significant scallop shell. Marsh swimming. Bus rides. Portly publisher. Baby Boomer mean girls.
To learn more about Mrs. Norman Maine, see our Movie Rewind introduction.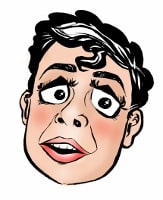 Originally from Seattle Washington, land of mist, coffee and flying salmon, Mrs. Norman Maine sprang to life, full grown like Athena, from Andy's head during a difficult period of life shortly after his relocation to Alabama.