Home is where the past lurks…
Main Cast: Cush Jumbo, James Nesbitt
Creator: Harlan Coben
I'm a fan of Harlan Coben's books and have been impressed so far with his Netflix limited series. The Five, Safe, and The Stranger have all have Coben's trademark twists and turns, making them ripe for binge-watching.
Coben's deal with Netflix is interesting. Some of his series are in English, set in the UK, but he's also done one in French, one in Spanish, and one in Polish. Some are based on novels and others are original stories for TV. In late 2021 he returned to England for Stay Close, based on the novel of the same name.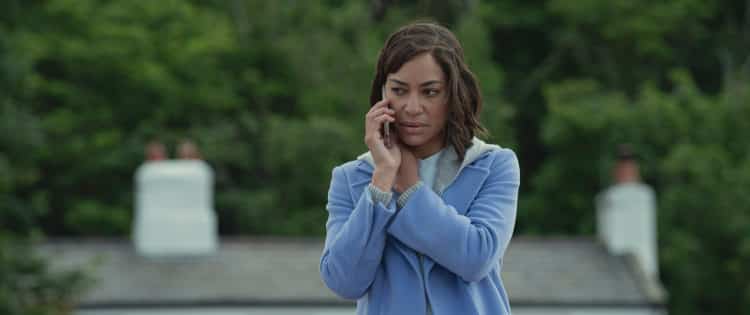 Stay Close, as is often the case with Coben, has several stories weaving together as the series progresses. We begin with Megan Pierce (Cush Jumbo), a woman in the final planning stages for her wedding. Megan is not a typical blushing bride. She and her fiancé Dave (Daniel Frances) have been together for years and share three children.
As the big day approaches, Megan begins to have uncomfortable brushes with her past.
At the same time, detective Mike Broom (James Nesbitt) is presented with a missing persons case. It is eerily reminiscent of a troubling case from many years in the past that went unsolved. He's sure the two are connected.
We also meet Ray (Richard Armitage), a photographer whose career has stalled. He's a paparazzo and part-time photography teacher with a well of sadness that keeps him trapped in the past.
At first glance, these stories have little to connect them. Stay Close pulls at the threads of these three lives, uncovering secrets and lies and a past that will not stay hidden.
I'm not going to tell you anything else about the plot. The fun of a thriller series is in discovering the connections between characters and situations as they unfold. Coben is a master at drawing us in, episode by episode, until we've invested in every main character.
This screen adaptation of the novel is scripted nicely, paced well, and given a good balance of exposition and visual information that takes the story from the page to the screen. The main characters are well-developed and each has very human flaws that make them likable and vulnerable.
As with most limited suspense series, there is no suspense without good performances. The actors in Stay Close do an excellent job of giving their characters personality and depth. Cush Jumbo has the biggest job. Her Megan has the most emotional ground to cover. Megan is not perfect, but Jumbo gives her a nice combination of steely determination and buried vulnerability, making her a solid lead character.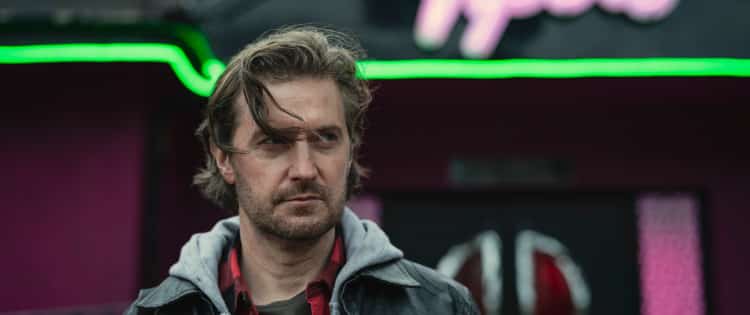 Nesbitt gives Detective Broom enough quirks to make him interesting. He introduces some occasional levity into the series, which is welcome. Broom is cynical but determined, and despite his job and his divorce (from his partner) he's still got a soft side that he tries (unsuccessfully) to hide.
Ray is more of a cipher. Armitage is excellent in the role as he spools out bits and pieces that bring the story together. It is Ray who desperately needs to reconcile his past and ultimately drives much of the forward momentum of Stay Close.
Stay Close is a solid entry into Coben's Netflix repertoire. It's well written, acted, and paced. The end of each episode makes it very tempting to keep watching. The 8 part series has a satisfying conclusion without nagging loose ends. If you're a fan of Coben's previous series or books, or like a twisty thriller, give Stay Close a try.
More Harlan Coben on Netflix
The Five ~ Safe ~ The Stranger
images courtesy of Netflix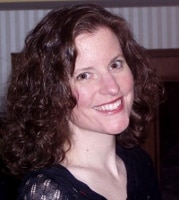 Sue reads a lot, writes a lot, edits a lot, and loves a good craft. She was deemed "too picky" to proofread her children's school papers and wears this as a badge of honor. She is also proud of her aggressively average knitting skills  She is the Editorial Manager at Silver Beacon Marketing and an aspiring Crazy Cat Lady.