Thrive at Five
Main Cast: Tom Cullen, O-T Fagbenle
Creator: Harlan Coben
I know Harlan Coben as a thriller writer – one who never disappoints. His stand alone novels are my go-to choices when I need to get the taste of a bad book out of my mouth with some good, tense, twisty fun. And now he's turned to writing for TV, and we're all luckier for it. His debut series, The Five, is everything I expect from one of his books, and I can binge watch it on Netflix. What a world!
The premise of the 10 episode series is interesting from the outset: 20 years ago, a group of friends went to play in the woods and the youngest child disappeared. Now his blood has turned up at a crime scene and the group comes together to try and puzzle out what this means.
Our main players here are lawyer Mark (Tom Cullen), older brother of the abducted Jesse; friend Danny (O-T Fagbenle) who is now a police detective; friend Slade (Lee Ingleby) who now runs a shelter for homeless and troubled teenagers; and friend Pru (Sarah Solemani), who is back in the UK after years spent in the US and has a husband and daughter in tow. What happened on that day 20 years past? Has everyone told the truth? How much more is there here than meets the eye?
Suffice to say that there is much, much, much more. Not just with the main story line, but with subplots and peripheral characters as well. What I love about this production in addition to the very Coben-y twists and turns is the spare English production style. Filmed and originally broadcast in the UK, The Five favors everyday locations and gritty feeling set pieces and foregoes things like elaborate fight scenes or car chases. It remains a series of puzzles, focusing on characters and diligence rather than CGI and coincidence. Don't mistake that for boring, it's anything but – the style perfectly suits the cerebral nature of both the situation and most of the characters.
Speaking of characters, they're for the most part rock solid. Mark is arguably the main character, the wounded brother who walks on eggshells with his devastated parents (played beautifully by Geraldine James and Michael Maloney). Tom Cullen really does get the most out of this role, as he reunites with adolescent love Pru while reeling from the suggestion that his brother might be alive. Also excellent are Fagbenle and Ingleby, playing nearly opposite personality types pursuing answers to the same questions. The three are believable as childhood friends who have retained some bonds while others have faded. Pru as a character is harder to connect with – she isn't written quite as smoothly as the others. Though Solemani does a terrific job, Pru comes off as overly needy and not entirely likeable in a few episodes.
The supporting cast is filled with strong actors but only a few juicy small roles. Mark's parents are the most notable, but Hannah Arterton as Danny's partner also stands out as an impressive small cog in the larger machine.
The pacing of The Five is fantastic. Each episode has both quiet moments and tense action, and ends like a good chapter – leaving you wanting to go on immediately. This is master level binge bait, and I love it. I finished it in three days.
Overall, The Five is a terrific, superbly satisfying short series with a single focus core surrounded by well written subplots and character arcs. A follow up series has already been ordered and I'm intrigued by the idea of Coben coming back to these characters. It's streaming now on Netflix – I highly recommend it for mystery/thriller fans, and especially anyone who enjoys Coben's writing.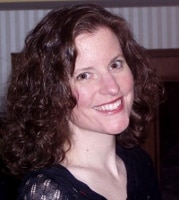 Sue reads a lot, writes a lot, edits a lot, and loves a good craft. She was deemed "too picky" to proofread her children's school papers and wears this as a badge of honor. She is also proud of her aggressively average knitting skills  She is the Editorial Manager at Silver Beacon Marketing and an aspiring Crazy Cat Lady.