It was then I felt the stranger kick me right between the eyes….*
Main Cast: Richard Armitage, Siobhan Finneran
Creator: Harlan Coben
I really enjoyed Harlan Coben's first two Netflix original limited series, The Five and Safe. He makes TV programs like he writes novels – twisty, turny, surprising, and complicated. I was eager to watch his latest, The Stranger, the first time he's made a series based on a book I've read. I was also a little apprehensive – sometimes mysteries aren't much fun if you know the story.
I really needn't have worried. Apparently my memory is crap, because apart from the basic premise and one or two little details I didn't remember a thing about The Stranger. Is it terribly different from the book? I have absolutely no idea. But Coben is once again in fine form and The Stranger is a terrifically binge worthy series.
Our premise is this: a woman approaches main character Adam (Richard Armitage) at a soccer practice for one of his kids and tells him an alarming secret. If it's true he will feel enormously betrayed. She then disappears. He goes home and despite wanting to dismiss the woman out of hand, starts to do a little digging with the information she's given him. Who wouldn't? I don't think anyone will be surprised that he does not love what he finds.
It turns out that Adam's experience isn't an isolated incident; this stranger knows a lot about a whole bunch of people. Who is she? What does she want? And what does this have to do with a series of other strange incidents all occurring in the same seemingly quiet small English town? The police, led by DS Johanna Griffen (Siobhan Finneran) are baffled, as are we. WHAT IS HAPPENING?? Well, you're just going to have to watch to find out.
I'm going to straight up admit that we watched this 8 episode limited series in two days. We never do that – because one of us (hint: not me) has good sense and self-control. But not this time. We were both all in to plow from one episode to the next and pull every loose thread to see where it led. The Stranger is an 8 hour (ish) thriller and each episode runs full speed into the next. Why is it so captivating, you ask? It's a combination of a great script, really terrific performances, and tight, well-paced direction. A trifecta!
The tension filled script has just enough comic relief (thanks in large part to the rapport between police detective Griffen and her partner, young Wes (Kadiff Kirwan) who she affectionately refers to as "the infant") to keep it from being exhausting. That's a simple, key element that Coben gets right. It's difficult to really binge something that's relentlessly tense or bleak.
The performances give that script life, with Armitage and Finneran leading the way. They both give their characters as much depth as the material allows, putting on different faces throughout, as circumstances change over and over. Providing solid support are Jennifer Saunders (in her first dramatic role) as Siobhan's friend Heidi; Kirwan as Wes; Paul Kaye as another officer in Johanna's unit; Anthony Head as Adam's distant, wealthy father; Hannah John-Kamen as The Stranger; and my favorite, Stephen Rea as Martin, Adam's eccentric client fighting to save his home from developers. Each of these (and several more) supporting roles add layers to the story until we almost feel like this is some sort of Murder She Wrote town with a disproportionate number of crimes being committed simultaneously. That may be my only real complaint – it sometimes feels like there is too much happening. There may be a few too many subplots.
Directors Daniel O'Hara and Hannah Quinn let their material play out without getting away from them, keeping the threads from unspooling before we're ready and deftly balancing the tension with the mundane activities that go on regardless of crises. The Stranger is what happens when everyone knows exactly what they're making and who their characters are. I really enjoyed the entire series and it has a satisfying conclusion. Coben has a multi-series deal with Netflix and I can't wait to watch what's next!
*lyric from The Stranger by Billy Joel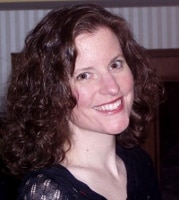 Sue reads a lot, writes a lot, edits a lot, and loves a good craft. She was deemed "too picky" to proofread her children's school papers and wears this as a badge of honor. She is also proud of her aggressively average knitting skills  She is the Editorial Manager at Silver Beacon Marketing and an aspiring Crazy Cat Lady.