THE JEWELS IN THE CROWN
Main Cast: Sandra Bullock, Channing Tatum
Directors: Adam Nee, Aaron Nee
I must apologize to all of you, my devoted fans, for my unexpected absence these last few months. It was due to circumstances beyond my control. As you no doubt recall, I was in the midst of my highly successful tour of my new family friendly adaptation of The Best Little Whorehouse in Texas, freshly entitled Chicken Strips and Ranch Dressing.
We were playing a date, a matinee with a special BOGO offer for the kids, somewhere in the panhandle of Florida at the Fields of Elysium Church of God and Christ. I had just gotten to the middle of my first big number when all of a sudden, the house lights snapped on and the auditorium was filled with local police.
I was handcuffed on stage and led away to the paddy wagon and then thrown into a cell at the local station. There was then apparently some mix up with the paperwork because it took some weeks for my attorneys, Fajer and Hellmann to locate me and get me sprung from custody. For reasons I cannot begin to fathom, I had been booked into the men's jail and that caused no end of delays and confusion.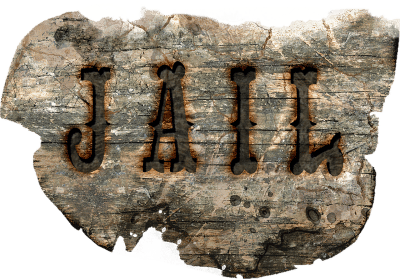 When I was finally released, I was able to find out the charges for this heinous desecration of my temple to the musical theater gods. Apparently, there was a community tip that I was performing as a drag queen in front of an underage audience in violation of a new local ordinance.
I, being 100% female and being able to approve it to the satisfaction of the court, was able to get the charges dismissed but not before the collapse of the tour due to scheduling delays and the departure of most of the supporting cast for other commitments.
I really have no idea how the local citizens could mistake me, a prominent name of stage and screen for decades, for a drag queen but I don't suppose they get much in the way of cultural entertainment in this particular part of the swamp. I was able to finally get the legal issues settled and board a flight for Condo Maine, but my attorneys cautioned me about speaking of my ordeal too soon. They wanted to be able to get ahead of the story in the media.
Well, it's now more than ninety days since my last column so I've been told I may resume writing about film and my fabulous lifestyle of the rich and famous so I will try to be a bit more forthcoming over the next few weeks. I haven't really had the energy to get out to the movies so tonight, I turned to Amazon Prime and located The Lost City, Sandra Bullock's entry in the action adventure romance subgenre from earlier this year. I had heard it was an enjoyable romp from various sources, so I made myself a nice hot toddy, added an extra dollop of rum, and settled into the home theater for a few hours.
The Lost City has been compared most to Romancing the Stone with Kathleen Turner from nearly forty years ago, but it has generous dollops of Congo with Laura Linney and Raiders of the Lost Ark with Harrison Ford and Karen Allen going for it as well. It's almost as if the screen writers (Ozen Uziel and Dana Fox) together with directors Adam Nee and Aaron Nee working from a story by Seth Gordon) had taken the scripts for those other adventure capers and dropped them in the blender, hit frappe, and worked with whatever bits came spewing out the top. The result is eminently watchable, as long as you don't spend too much time trying to actually make logical sense of the plot or the action sequences.
The time is today. Sandra Bullock is Loretta Sage, an ex-anthropologist who lost her anthropologist husband some years ago. She's now a successful romance novelist but she spends most of her time mourning her lost love rather than working on her most recent book, which bears a suspicious resemblance to Raiders of the Lost Ark.
The book is eventually finished and her publisher (Da'Vine Joy Randolph chewing every piece of scenery that gets anywhere near her) arranges for a book tour accompanied by Alan (Channing Tatum), the male model who has been on the cover of her books as a stand in for her hero for some years. The opening stop of the tour is not a success, despite a borrowed magenta purple sequin pantsuit (that I will have to place a variation of in my VickiWear clothing line for next season) and is topped off by Loretta being kidnapped by eccentric British billionaire Abigail Fairfax (Daniel Radcliffe).
Fairfax has discovered the island location of the lost city of D where the magnificent crown of fire is said to be buried and he needs Loretta's help in deciphering some ancient hieroglyphs and finding the jeweled crown. But time is short; the island is threatened by an imminent volcanic eruption. Alan, having figured out the kidnapping, calls his friend Jack (Brad Pitt), a super commando type, to get Loretta back and off everyone heads for the island in order to rescue the damsel.
Jack breaks Loretta free but is unable to continue the mission and it's up to the nebbish Alan, whose personality does not match his rugged good looks, to get Loretta to safety and away from various thugs. Will they survive? Will they find the fabled treasure? Will the villain get a comeuppance? Will the comic secondary characters show up every ten minutes or so with a bit of business to provide some extraneous laughs? It's a comedy romance adventure. You figure it out.
The Lost City succeeds on its own merits, not because of masterful writing or expert direction, but because of the sheer likability of the two leads. Sandra Bullock has spent the last few decades tailoring film projects around her particular brand of everywoman gawky romantic comedy and she does not disappoint, especially as she spends most of the film in the above mentioned sequined onesie.
Channing Tatum, who has always had the rugged good looks of a leading man from the days of classic Hollywood, doesn't seem quite as comfortable with the comedic edges of his role but eventually develops a nice rhythm and chemistry with Ms. Bullock that makes the film hum along. They even allow him to dance a little and he is a fine dancer and moments like that let us see what Loretta sees in Alan as their relationship moves from loathing to liking to some semblance of love.
Daniel Radcliffe is nobody's idea of a supervillain, which is precisely the point, and he has no difficulty going over the top, when necessary, as does Brad Pitt, but in much more subtle ways as he spoofs his own persona.
The scenery (The Dominican Republic standing in for some fictitious Spanish speaking island in the mid-Atlantic) is lovely. There are a number of entertaining action sequences, especially one involving a chair and an absurdly small rental car. And we get a lovely lingering close up of Channing Tatum's very fine backside. What else can one ask for from what is essentially a modernist take on an old Saturday afternoon adventure serial? The Lost City will never make any list of great films but it's a perfectly harmless way to spend a few hours.
Spilled ashtray. Flying cheeses. Cheesy volcano effects. Flying goat. Gratuitous wig loss. Leeches and eczema. Private tank. Flaming whiskey. Cave wriggling. Police boat.
To learn more about Mrs. Norman Maine, see our Movie Rewind introduction.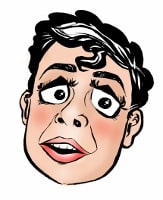 Originally from Seattle Washington, land of mist, coffee and flying salmon, Mrs. Norman Maine sprang to life, full grown like Athena, from Andy's head during a difficult period of life shortly after his relocation to Alabama.