Children of Deaf Adults
Main Cast: Marlee Matlin, Emilia Jones
Director: Sian Heder
There are so many things we can learn from fiction. Reading and watching TV or movies about people living lives entirely different from our own is a powerful way to connect with the wider world. I used to think this was something exclusive to books, but I was wrong. The world of film (and TV) has opened up enough to let some of these stories be told. One of the best I've seen in a long time is the Oscar-winning CODA.
CODA is an acronym for Children of Deaf Adults. The movie brings us into the home of Ruby Rossi (Emilia Jones), a high school student in Massachusetts. Ruby is the only hearing member of her family. Ruby's father Frank (Troy Kotsur) and her brother Leo (Daniel Durant) are fishermen and they rely on Ruby to be the hearing member of their crew.
Ruby is not a popular kid. She gets picked on because her family is deaf and she gets picked on because she smells like fish. She has one close friend and one secret crush. When said crush joins the school choir she impulsively joins as well.
The film takes us on Ruby's journey into a world that her family cannot enter. She loves to sing, and finds that she has real talent. Her attempt to balance her responsibilities to her family and her real desire to live a different life drives the movie. We see her resentment grow as she starts to wonder if there is another path for her, one that she will have to walk without her family.
I understand why CODA won the Oscar for Best Picture at the 2022 Academy Awards. Coming-of-age films are not usually Oscar's favorites, but this one opens a door into a world most of us have never experienced. The deaf characters are played by deaf actors and we get a heartfelt look inside the struggles of the Deaf community to thrive in a hearing world.
Troy Kotsur (who won the Oscar for Best Supporting Actor) is spectacular as Ruby's dad. He loves her and he needs her to make a living. He relies on her hearing and translating to be allowed to operate his boat. He's bewildered by her interest in music, but wants to understand it for her.
Marlee Matlin has a role that is particularly unforgiving. Her performance is absolutely outstanding, but as anyone who has ever parented a teenager knows, there is no glory in being the mom. Jackie feels like Ruby is interested in music only because her parents are deaf. She isn't entirely wrong, but she's also afraid of losing her daughter.
It is through the adults that we see how hard it is for the Deaf community to be part of the larger community. People, even those who have known the family for years, have never bothered to learn sign language, leaving the Rossis isolated in their small town.
I couldn't imagine that kids would be bullying a child with deaf parents because of the way they spoke in 2022. I shouldn't be surprised, but I am – it's simply outside my experience. So much of what makes CODA brilliant is the beautiful rendering of a family facing challenges most of us don't understand. We watch. And we learn.
We're also treated to the stunning dichotomy of a film with deafness as a central theme and the movie's lovely musical numbers. What a joy to watch Ruby try and help her parents understand her new passion. Emilia Jones does a great job with her role as Ruby, powering through spots that should feel clichéd but don't because of the nuance written into the material.
CODA is both a very entertaining coming-of-age movie and a deft look into a community that deserves more representation on film. The movie is never preachy and the characters are flawed and funny and real. I fell in love with the Rossi family, and I think you will, too. You can watch CODA on Apple TV+.
More Oscar Winners
12 Years a Slave ~ Birdman ~ Argo ~ The Artist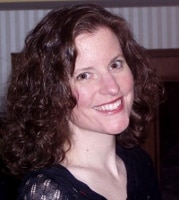 Sue reads a lot, writes a lot, edits a lot, and loves a good craft. She was deemed "too picky" to proofread her children's school papers and wears this as a badge of honor. She is also proud of her aggressively average knitting skills  She is the Editorial Manager at Silver Beacon Marketing and an aspiring Crazy Cat Lady.