Play it, Sam!
Cisco: [presses a button] "I've been saving this for the right moment since day one."
Queen: "Flash! A-ah! Savior of the universe!"
Iris: "Really, Cisco?"
Cisco: "The guy's running in and out of a black hole!"
Iris: "…Good point."

The Flash "Into the Void" (Season 6, Episode 1)
It's been awhile since we counted down the Top 5 Classic Superhero Soundtracks. Those five albums are still good, but constantly listening to the same tracks grows tiresome. It's time to update your playlists with some new tunes. What are the next 5 superhero soundtracks? Let's find out.

Same rule as last time: No cartoon theme songs.
#5 My Hero Academia
Bakugo: [raises his drumsticks] "Get ready, UA… OUR SOUND IS GONNA KILL YOU!"

My Hero Academia, "Let It Flow! School Festival" (Season 4, Episode 23)
You didn't think DC Comics and Marvel had the monopoly on superhero soundtracks, did you? They're good, but My Hero Academia's soundtrack knows how to go beyond, plus ultra.
Like any good superhero soundtrack, MHA has dozens of heroic songs and themes to get you pumped. The triumphant "I Am Here", determined "Just Another Hero", or intense battle theme "You Say Run" will leave any listener ready to save the world. There are also a number of mellow songs to suit dramatic scenes, like "Anguish of the Quirkless" and "You Can Become A Hero."

The heroes have more tracks, but villains have more variety. Stain's theme "Hero Killer" leaves discordant chanting in his wake. The League of Villains fight to a mix of EDM and metal, such as "Vanguard Action Squad, All-Out Attack." And every hero panics when the Big Bad arrives and they hear the operatic strains of "The Power of All For One."
The fourth season's score is bolstered by two songs sung by Against The Current's Chrissy Constanza. The first, Might + U, is played over dramatic scenes as a vocal version of You Say Run. The second, Hero Too, is the climax of the School Festival arc and the unofficial theme song of Movierewind's Superhero section.
#4 Joker (2019)
Joker: "Oh come on, Murray. Do I look like the kind of clown that could start a movement? I killed those guys because they were awful. Everybody is awful these days. It's enough to make everyone crazy."
Murray: "Okay, so that's it? You're crazy, that's your defense for killing three young men?"
Joker: "No. They couldn't carry a tune to save their lives."

Joker (2019)
There are a lot of superhero soundtracks out there, but few ever win awards, much less both an Oscar and a Grammy. Luckily, Joker is here to accept both.
Scorsese's origin movie for the Clown Prince of Crime features a haunting score by Chernobyl's Hildur Guðnadóttir. The score switches between intense and understated songs like "Subway" or "Call Me Joker", the melancholic melodies of "Penny Taken to the Hospital" or "Defeated Clown", and utterly surreal numbers like "Bathroom Dance."
Several licensed songs serve as a counterpoint to Guðnadóttir's score. Joker's depression is represented by "Everybody Plays the Fool" and Jimmy Durante's "Smile." Gary Glitter's "Rock and Roll Part 2" and Cream's "White Room" are used to show his madness after becoming a villain. And all throughout the movie, Frank Sinatra's "That's Life" serves as his theme song.
Funny enough, Joker's soundtrack is similar to the Batman (1989) soundtrack. Both use orchestral music to represent gloomy Gotham City, but have popular songs for The Joker's big scenes. The only difference is that Batman mostly used Prince's music while Joker focuses on golden oldies.
#3 WandaVision
"She's insidious, so perfidious
Bet you haven't even noticed
And the pity is, the pity is,
pity, pity, pity, pity
It's too late to fix anything
Now that everything has gone wrong."

– "It Was ______ All Along" by Kristen Anderson-Lopez, Robert Lopez, and Kathryn Hahn
This surprisingly scary sitcom is practically a musical already, so it isn't surprising that WandaVision made our list of superhero soundtracks.
The constantly shifting decades portrayed by WandaVision allow the show to use a wide range of music. One episode features Vision distracting his boss through an impromptu performance of "Yakety Yak" while another uses The Platters' "Twilight Time" to hint that something is wrong. WandaVision also features perhaps the most appropriate use of "Daydream Believer" and "Voodoo Child" ever filmed.
Not content with borrowing music, WandaVision also features several sets of opening credits that pay homage to classic sitcoms. "WandaVision" and "W-V 2000" are direct spoofs of Bewitched and The Office. "A Newly-Wed Couple" is a take-off on The Dick Van Dyke Show's opening while "Let's Keep It Going" blatantly apes the Malcolm in the Middle opening.
"Making It Up As We Go Along" pays homage to Family Ties. "We Got Something Cooking" blends "Come On, Get Happy" from The Partridge Family with the visuals of The Brady Bunch. The standout of the album is "It Was ______ All Along", a cheery villain song set to a mashup of the themes from The Munsters and The Addams Family.

#2 Guardians of the Galaxy Vol. 2
"Getting down and dirty with a Procyon Lotor
Got no people skills but he's good with motors
That weird thing by his side's an infantilized Sequoia
The two of them walk by, people say "oh boy-a"'

"Guardian's Inferno" by The Sneepers
You didn't think the Guardians of the Galaxy would be left off this sequel when they capped off our last list, did you? Awesome Mix Vol. 2 is our penultimate superhero soundtrack pick.
Much like the first Guardians, the sequel uses classic rock to score fights and important scenes. Rocket needs to ambush a bunch of space pirates in a forest? Perfect time for Glen Campbell's "Southern Nights." Yondu nonchalantly massacres his traitorous crew? "Come A Little Bit Closer" works better than it really should. Driving to Ego's home? Best take "Lake Shore Drive."
The Looking Glass' "Brandy (You're a Fine Girl)" actually plays an important role in the movie. It was Star-Lord's mom's favorite song, which she introduced to his father, Ego. He later uses it to connect to his son, trying to sway him to join his genocidal campaign. Ego even explicitly compares himself to the sailor in the song to justify his crimes.
While most of the songs are borrowed, there is one original track. "Guardian's Inferno" plays over the credits, loosely recapping the film. This funky disco number is performed by The Sneepers, who certainly aren't the cast in disguise. While the Sneepers take care of most of the song, they bring in David Hasslehoff to sing lead. "Guardians Inferno" is as goofy as any member of the team.
#1 Spider-Man: Into the Spider-Verse
Sometimes I don't really know myself
Devil on my back, pray for me, need help
Angel in front tryin' to guide my steps
Who do you call when you need some help?
Who do you call when you by yourself?
Who do you call when you feel down low?
I just wanna scream, I just wanna explode
I… I just wanna let go

"Let Go" by Beau Young Prince
Our number one Superhero Soundtrack is Spider-Man: Into the Spider-Verse.
Miles Morales is a very different Spider-Man from Peter Parker, so it makes sense his soundtrack would be different too. There are plenty of heroic scores and villainous leitmotifs among the hip-hop, rap, and pop, with Nicki Minaj's "Familia" paying homage to Miles' Puerto Rican heritage.
A lot of the songs represent Miles coping with Spider-Man's death and the multiversal crisis he's stumbled into, including "Hide," "Scared of The Dark," and "Let Go." As he continues the Hero's Journey, more optimistic songs like "Invincible" and "Home" play. Once Miles embraces his role as the Ultimate Spider-Man, his theme song "What's Up, Danger?" blares.
The track "Sunflower" by Post Malone and Swae Lee deserves special mention. Despite only playing for a portion of the opening, it became the breakout hit of Into the Spider-Verse's soundtrack and debuted at #9 on Billboard. Within a month, it hit #1 on the chart and spent 18 months in the top 10.
What is your favorite superhero soundtrack? Is there one you like better than these? Tell us in the comments. We'll be back with Volume 3 somewhere down the road.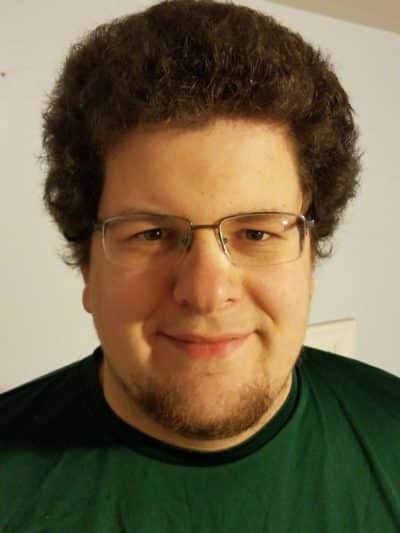 Jared Bounacos has written for Movie Rewind since 2016.