These Superhero Soundtracks have villains beat.
Music Meister: "No encore for you this time, Batman. And I'm afraid it's closing night for my little birdie too. A shame, we could have made such sweet music. But now the world awaits my final number, and I shouldn't keep them."

Batman: the Brave and the Bold "Mayhem of the Music Meister (Season 1, episode 24)
Heroes have always inspired music. Countless songs have been sung about knights, pirates, and soldiers. So what sort of music makes blockbuster superhero soundtracks awesome? Let's find out!
You know the rule and so do we: no cartoon openings.
#5 Superhero Soundtrack: Mayhem of the Music Meister
Music Meister: "And so for me it's destiny
to be the maestro of villainy
Yes, I'm the Music Meister,
and I'm here to settle the score!"

Batman: the Brave and the Bold "Mayhem of the Music Meister (Season 1, episode 24)
Doctor Horrible isn't the only singing supervillain voiced by Neil Patrick Harris. The Music Meister was created for a musical episode of Batman: the Brave and the Bold. He somehow conquered the world through the power of showtunes, mind-controlling heroes and villains.
He's even choreographed his songs while escaping from Batman. You ever tried doing either? Now trying both. It's harder than it sounds. The episode was a hit and (surprise!) nominated for an Emmy.
The Music Meister recently reappeared in a crossover between The Flash and Supergirl played by Glee's Darren Criss. Critics loved this episode. The Los Angeles Times wrote that the episode killed with cuteness and business magazine Forbes called the episode "so, so good".
#4 Batman
Joker: "Gentlemen, let's broaden our minds! Lawrence!" [Begins playing Partyman by Prince]

The Joker, Batman (1989)
The first good Batman movie had the strangest superhero soundtrack. Half of it was dark, Gothic orchestral music, and the other half was Prince doing what he did best. As strange as mixing pop music and a gloomy score might sound, it worked perfectly. Jack Nicholson's Joker committed crimes to songs like "Partyman" only to have Batman arrive to a more bombastic score.
Prince's songs legally belonged to Warner Brothers. He was not allowed to include them in any compilations, but the song "Batdance" appeared on the album 4Ever after Prince's death.
#3 Superhero Soundtrack: Luke Cage
"Look, dog, a hero, never had one
Already took Malcolm and Martin, this is the last one
I beg your pardon, somebody pulling a fast one
Now we got a Hero for Hire and he a Black one."

"Bulletproof Love" by Adrian Younge, Ali Shaheed Muhammad, Method Man
Luke Cage's soundtrack draws a lot of influence from Harlem's music scene with funk, jazz, soul, and R&B. One of the major locations is a nightclub owned by the villain Coppermouth where several prominent African-American musicians perform. Some of the standout songs are "Good Man" by Raphael Saadiq, "Ain't It a Sin" by Charles Bradley, and "100 Days-100 Nights" by Sharon Jones & the Dap-Kings.
The real showstopper is "Bulletproof Love" by Method Man. It's a rap song summarizing the show's plot and Luke Cage's impact on people that are overlooked by The Avengers. It also points out that Luke is an role model for African-Americans who have to deal with gun violence.
#2 Superman
Mark Waid: "I sat down for the 3:20 show, the film started, the music swelled… and the instant that giant S-shield boomed onto the screen bigger and brighter than I ever could have imagined it, I was transfixed. And when Superman took to the skies for the first time, in that moment I found the hero I'd needed."

Superman in Myth and Folklore
How do you improve a movie about the original superhero with Richard Donner directing an A-list cast? Get John Williams to compose the score. What's that? You don't know who John Williams is? Go watch Star Wars, Indiana Jones, or just about any Steven Spielberg movie. He's the guy doing the music.
The most iconic song from the movie is "The Superman March", otherwise known as Superman's Theme. It's so well known that even Marvel has used DC's iconic theme to promote Deadpool 2.
#1 Guardians of The Galaxy
Drax the Destroyer: [lets Star-Lord into the Milano] "This one shows spirit. He shall make a keen ally in the battle against Ronan. Companion, what were you retrieving?"[Star-Lord hands him his cassette-player] "You're an imbecile."

Guardians of the Galaxy
Music is an integral part of Guardians of the Galaxy. Star-Lord constantly listens to a classic rock mix tape made by his mother which, huge coincidence, perfectly fits every situation he is involved with.
Escaping a prison? The Pina Coldada song starts playing. Flirting with Gamora? I guess you could say he "Fooled Around and Fell in Love". You need to distract the big bad? Start singing "O-o-h Child" and challenge him to a dance off.
The soundtrack was certified platinum and was even released on cassette as a collector's item. Plenty of albums get novelty releases on vinyl, but how many do you know that get cassettes? Besides this one?
What is your favorite superhero soundtrack? Leave a comment. I feel Volume 2 coming on.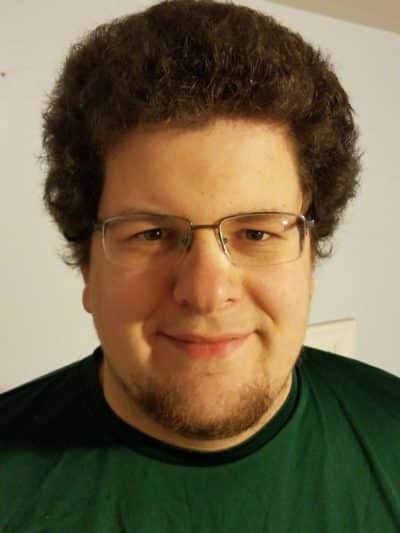 Jared Bounacos has written for Movie Rewind since 2016.