I'm as surprised as you are.
Main Cast: Victor Rasuk, Nathalie Kelley
Creator: Dean Georgaris
I may be all drama and sci-fi and fantasy on the outside, but inside I have a warm and fluffy soft spot for romantic comedies. Sometimes I just need something sweet and hopeful, you know? I know you know. It's 2021, we all need it. And for some reason, The Baker and the Beauty hit me in the soft spot.
The Baker and the Beauty is an American adaptation of and Israeli show. That version was called The Beauty and the Baker, but maybe for Americans that's too close to The Beauty and the Beast. Who knows. The show was a smash hit in Israel, so ABC had good reason to be hopeful when they picked it up.
Those hopes were dashed and the show was cancelled after its first season. And then…Netflix aired it. And people were watching. A lot of people. Including me. And we liked it.
The Baker and the Beauty is nothing new or revolutionary. It's about a man who works in his family's bakery. In the span of about 3 hours he meets a superstar model in a bathroom, causes a major public humiliation, and is invited to party with said model and her friends.
The two hit it off and we now have a classic double fish-out-of-water story. The baker, Daniel (Victor Rasuk), tries to cope with the fast pace and very public life of a celebrity. The beauty, Noa (Nathalie Kelley) has to try and convince Daniel's Cuban family that she is not out to destroy him. They both have their work cut out for them.
While they're trying to fit into each other's lives, their families and friends are swirling around them, doing all of the things that friends and families do. There's squabbling, bonding, secrets, crushes, dreams, and more. And that's just Daniel's family.
Noa has work, work, and more work. Fashion lines and interviews and intrusive fans and jealous exes abound. The showrunners try very hard to make her life seem untenable and Daniel's seem rather idyllic.
So what's to like in The Baker and the Beauty? First, Noa and Daniel are charming and likable. Rasuk and Kelley do a good job with these roles that could have been thankless and sappy. They're definitely corny, but in a lighthearted way. I like them despite the clichéd story in which they take part.
But better than the central couple is the supporting players. Daniel's family includes his parents Rafael (Carlos Gomez) and Mari (Lisa Vidal), brother Mateo (David Del Rio), and teenage sister Natalie (Belissa Escobedo). Each actor makes the most out of their part and as a whole they're delightful. Their subplots are fun and human and sweet.
On Noa's side there's Lewis (Dan Bucatinsky), her manager. He's a curmudgeon who doesn't like Daniel but does care a great deal for Noa. Lewis shines in the second half of the season. His cynical snark is a welcome touch of sour in the sweet.
Also notable is Michelle Veintimilla as Daniel's ex-girlfriend. As written this could have been a really tough character to sell but she manages to do so.
My fondness for The Baker and the Beauty comes down to the family that surrounds the unlikely couple. How their lives are all affected by this romance, and how they handle the situation. I like these people. They're refreshingly responsible and caring. I think I'm tired of series filled with characters designed to be unlikable.
That's the secret to a light romantic comedy series. It needs to be easy, without barriers to connecting to the characters. And that's what The Baker and the Beauty delivers—it's easy and fun. It also makes pretty good use of Miami as its setting.
This will not be a series for everyone, but don't let the premise stop you from giving it a try. You might be surprised and enjoy it. That's definitely what happened to me and I'm glad I watched it. I'm very curious to see if Netflix gives The Baker and the Beauty a second season. Stranger things have happened in the entertainment world and this show has been a solid hit for Netflix. Watch this space, I'll update if it's coming back!
More Network TV on Netflix
Evil ~ The Sinner ~ Derry Girls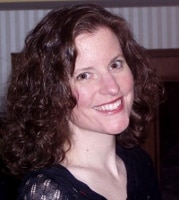 Sue reads a lot, writes a lot, edits a lot, and loves a good craft. She was deemed "too picky" to proofread her children's school papers and wears this as a badge of honor. She is also proud of her aggressively average knitting skills  She is the Editorial Manager at Silver Beacon Marketing and an aspiring Crazy Cat Lady.