It's that time of the week, everyone! Our Everything Netflix page has been updated with the newest releases. We have Streaming dates, DVD releases, and some Amazon Prime Video and Netflix Canada dates as well! Something for everyone, that's our motto.
And it has been our motto since 2009, when we started posting Netflix release dates. 2009! It's a crowded field now with everyone pushing out streaming release dates, but we're the original, and still offer more content and program details than anyone else. In my humble opinion……*cough*
Would you like to get a free email every week chock full of all these new releases? Then you need our newsletter. You'll get a link to the updated Everything Netflix page, plus links to new reviews, a bit of my usual snark, and sometimes a cool contest or drawing. And it's FREE every Thursday, with our promise of no spam, ever!
Here are some highlights for the week of March 1-7:
Netflix Streaming
Spenser Confidential (March 6)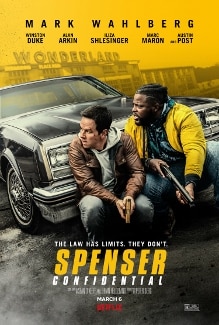 This comedy/action/mystery hybrid has interesting origins. It's kind of based on the novel Wonderland, which was written by Ace Atkins. The novel is part of the Spenser series originally penned by Robert B. Parker and taken over by Atkins in 2012. There are now a total of 49 Spenser novels, one TV series, and this is the seventh movie. I like Wahlberg, I hope this is good (and maybe they'll make more!)
Are you looking for another good action movie? Try Snowpiercer (streaming on Netflix), or The Adjustment Bureau (Streaming on Hulu).
Netflix DVD Releases
Dark Waters (March 3)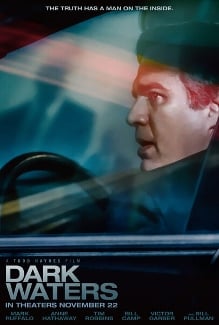 Dark Waters is a film about corporate pollution, those who do it, and those who fight it. Mark Ruffalo stars as a lawyer going up against DuPont on behalf of a farmer whose cows are getting sick and dying. Uncovering the layers of deception and taking on a town's largest employer makes trouble for both client and attorney. This is based on actual events and scares the daylights out of me, but has a great cast and has received much acclaim, so I will see it.
Are you looking for something a little more uplifting based on real life events? Try We Bought a Zoo (two Matt Damons in one week! You can rent this one on Amazon) or The Prize Winner of Defiance, Ohio (another one you can rent on Amazon)
Click over now to check out the full updated page for more Netflix releases!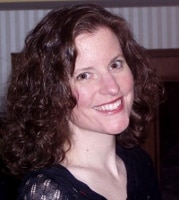 Sue reads a lot, writes a lot, edits a lot, and loves a good craft. She was deemed "too picky" to proofread her children's school papers and wears this as a badge of honor. She is also proud of her aggressively average knitting skills  She is the Editorial Manager at Silver Beacon Marketing and an aspiring Crazy Cat Lady.